Marauder Bookstore
Marauder Bookstore is an on-campus store serving the students, faculty and staff of Antelope Valley College with pride since 1959. Our primary goal is to support your academic career by providing needed course materials at reasonable prices. We also provide spirit gear, and other general merchandise supplies. Please browse our website! Marauder Bookstore Website
Due to the current COVID-19 pandemic, the Marauder Bookstore is providing only curbside pick-up for orders placed online.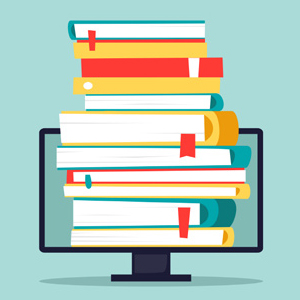 Course Material and Textbooks
Online Order Available Monday, December 14
Course materials and textbooks will be available for purchase online beginning Monday, December 14. You will have a choice of curbside pick-up or shipping of your order.
      Curbside Pick-Up: Once an order has been completed and processed, you will receive a confirmation email that will provide a link to make your reservation for pick-up of your order. There is no same day pick-up available for orders processed. 
         Reservations available December 14-18,  and January 4-29.
         No reservations available December 19 - January 3
      Shipping: If you choose to have your order shipped, you should allow for three (3) to seven (7) business days for delivery of their order.  Shipping will not be free.
Hours of Operation - Lancaster Campus
Current Hours
Monday - Thursday:  7:30 a.m - 4:30 p.m.
Friday:  7:30 a.m. - 11:30 a.m.
Hours of Operation - Palmdale Campus
The Palmdale Campus Store is currently closed to instore purchasing. Please visit the Marauder Bookstore website to order products.
Both locations for the Marauder Bookstore are closed when the Antelope Valley College District is closed
Food Services

Subway is located on the first floor of Uhazy Hall of Health and Science. Subway is currently closed.