Marauder Bookstore
Marauder Bookstore is an on-campus store serving the students, faculty and staff of Antelope Valley College with pride since 1959. Our primary goal is to support your academic career by providing needed course materials at reasonable prices. We also provide spirit gear, and other general merchandise supplies. Please browse our website! Marauder Bookstore Website
The Marauder Bookstore is providing window pick-up for orders placed online by reservation .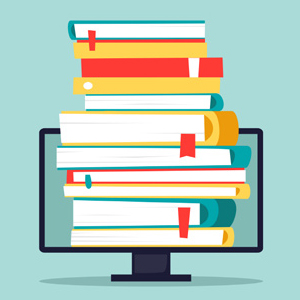 Course Material and Textbooks
Course materials and textbooks will be available for purchase online. You will have a choice of pick-up at the Marauder Bookstore window in the SCT building or shipping of your order.
      Window Pick-Up: Once an order has been completed and processed, you will receive a confirmation email that will provide a link to make your reservation for pick-up of your order. There is no same day pick-up available for orders processed. 
      Shipping: If you choose to have your order shipped, you should allow for three (3) to seven (7) business days for delivery of their order.  Shipping will not be free.
Rental Return Reservations
Beginning Monday, May 3, the Marauder Bookstore will begin rental returns. A reservation will be required to return your rental.
The following is the information needed to schedule your rental return.
Click on the day you wish to return your rental.
Once you click on the day (see below), you will be taken to a form to make your reservation for your rental return.

Please select a time and a reservation spot for your return. If "No Option Left" is showing, then you are not able to reserve this time for your return.
If you are unable to make the reservation you scheduled, you will need to make another reservation to schedule a rental return to the Marauder Bookstore.
After you submit your request, you will receive a confirmation email with your information for your reservation.
At the time of your reservation,

drive to Lot D2 located off of Avenue K and park.
Proceed down the sidewalk towards the entrance on the east side of the building.
You will be allowed into the area at your appointment time.
You will proceed to the bookstore window to return your rental maintaining social distances and wearing a mask.
You will exit the building following the designated arrows.
      Tuesday, May 11                              https://forms.gle/rBxgmmkFXtx3WjNo8
      Wednesday, May 12                         https://forms.gle/XNf6QKaJSq8WNtHb8
      Thursday, May 13                             https://forms.gle/Vzhwk4WjEieirUvq8
      Friday, May 14                                  https://forms.gle/eGWsTLkZE46m8FM38
Hours of Operation - Lancaster Campus
Current Hours
Monday - Thursday:  7:30 a.m - 4:30 p.m.
Friday:  7:30 a.m. - 11:30 a.m.
Hours of Operation - Palmdale Campus
The Palmdale Campus Store is currently closed to instore purchasing. Please visit the Marauder Bookstore website to order products.
Both locations for the Marauder Bookstore are closed when the Antelope Valley College District is closed
Food Services

Subway is located on the first floor of Uhazy Hall of Health and Science. Subway is currently closed.