As Student Equity, our goal is to engage, connect, and value our students and their success by hosting events, implementing programs and activities that nurture, direct, and create focus in their lives both academically and socially giving them a sense of community.
These events and activities aim to provide culturally enriching opportunities to enhance literary knowledge, tolerance, historical empathy, and critical thinking.
The following documents support the college planning processes related to the Student Equity Plan.
Student Equity Reports
Have an idea to help close equity gaps?
We invite you to complete the Preliminary Funding Request Form.
Student Equity Programs
Laptop to Learn Program
The Books H.E.L.P. Program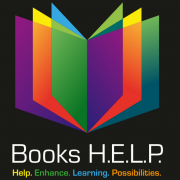 AVC SRC Childcare Program

The AVC Student Raising Children Program provides free childcare opportunities for a limited number of students. Childcare programs are available both on and off-campus. The childcare provider for your child is based on parent selection and parent choice of approved programs through CCRC.

2019 Fall SRC Program Application is closed for the 2019 Fall Semester.
AVC Student Campus Connect Bus Pass Program
WHAT IS THE AVC STUDENT BUS PASS PROGRAM?
The program is funded by the AV Air Quality Management District (AVAQMD), AVC Student Equity and other categorical programs on campus, which are designed to help increase access for students. The pass is valid for 16 weeks (or for the period of intersession) on all local AVTA bus routes. Students will be required to show their AVC student ID card in addition to tapping the pass on the bus farebox when boarding.

Click Here for the 2019 Fall AVC Campus Connect Application
For more information regarding Student Equity programs and services, please email student_equity@avc.edu or call 661-722-6300 x6375