American Red Cross Blood Drives @ AVC
All blood drives are scheduled from 9AM - 3PM and will be held in the Student Lounge located in the SCT Building. Parking is available in LOT D (off of Avenue K). Please allow yourself enough time with campus construction. 
Fall 2023:
Wednesday, August 30, 2023
Monday, September 18, 2023
Wednesday, October 25, 2023
Wednesday, November 15, 2023

1 in 3 African American blood donors are a match for people with sickle cell disease
The American Red Cross - Sleeves Up. Hearts Open. All In.  
Each day, thousands of people – people just like you – provide compassionate care to those in need. Our network of generous donors, volunteers and employees share a mission of preventing and relieving suffering, here at home and around the world.
We roll up our sleeves and donate time, money and blood. We learn or teach life-saving skills so our communities can be better prepared when the need arises. We do this every day because the Red Cross is needed - every day.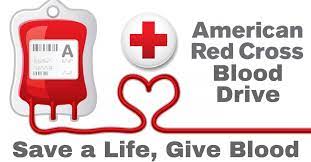 Did You Know?
Each blood donation can save up to three lives.
Every two seconds someone in the U.S. needs blood. Approximately 41,000 blood donations are needed every day.
The number one reason donors say they give blood is because they "want to help others."