Summer / Fall 2021 Registration going on now!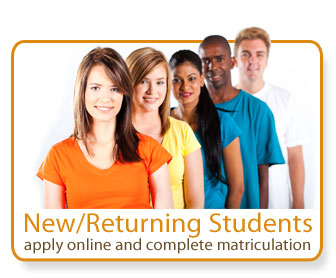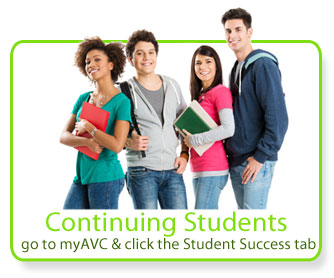 View Your Priority Registration Date & Time
Summer / Fall 2021 priority enrollment appointments will be available on April 07, 2021. Login to your myAVC account to check your Priority Registration date & time. The " Registration Appointment - Summer/Fall 2021" link will take you directly to your appointment time.
Don't see an appointment time? Check the Did you know? section for more information.

Registration fees are due immediately at the time of registration. If you do not pay your fees you will be dropped from your classes at 11:30 p.m. on the day that you register. If you are unable to pay your fees when you register you will need to set up a payment plan so that your classes are not dropped.
Get more information regarding Enrollment dates for Summer/Fall 2021.

You should login to your myAVC account before your registration time. This way, if you encounter problems logging in, you can get help. You can get answers to general questions from the Welcome Center at 661-722-6331 and access issues from the myAVC Technical Assistance at 661-722-6300 ext. 6605.
You should receive a priority enrollment appointment if you have attended AVC in the past year or have completed an admission application and all student success steps by the deadline. Check out registration deadlines and other important dates on the Admissions & Records home page.
AVC has Priority Enrollment and Open Enrollment. Check out the Order of Priority Registration for more information on the different priority enrollment groups. New and returning students that did not apply by the deadline will register during Open Registration.
Some students are not eligible to receive a priority enrollment appointment. Students who have completed 100+ degree applicable units and students who are second semester probation or dismissal will not receive a priority enrollment appointment.
Most courses have waitlists. Students have the opportunity to place themselves on a waitlist if they meet the requirements for the course. If a seat becomes available during registration, an email will be sent to your AVC email address. Once on a waitlist, it is important to check your AVC email everyday.
AVC has Add Authorization Codes (AAC). Check out the AAC web page to learn about how codes are used. AAC codes are used to add after the course begins. AAC are given to the student by the instructor of the course if there are available seats.
Having a hold on your account can prevent you from registering in classes. Check your registration status before your registration time.