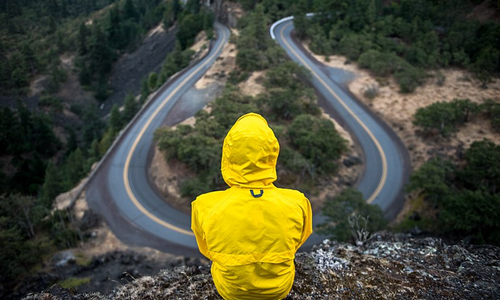 Career Assessments
Unsure about where your educational journey will lead? Career assessments are valuable tools for self-discovery and exploring which career pathways may be the best fit for you. Get going in the right direction by taking the free assessments we offer.
Kuder® Journey
Kuder® Journey is a one-of-a-kind solution to help you plan for the right major and career. This free online tool provides reliable inventories to assess your interests, skills confidence, and work values, and then suggests specific AVC majors and/or general majors and specific occupations based on your assessment results. 

Go to https://avc.kuder.com
Click on "Create an Account"
Select I am "a college student"
Click on "Next Steps" to enter your information and J-Code: J4323739YHW
Click on "Next Steps" to enter your account details (username, password, etc.)
Click on "Sign Me Up" to complete your registration and begin your journey
Roadmap to Careers
Align your interests to a fulfilling career for free with AVC's subscription to Roadmap to Careers! Discover how the things you like can connect you to a rewarding career you'll love. Drawing from Roadtrip Nation's library of thousands of candid video interviews with professionals from all walks of life, Roadmap to Careers showcases real stories of the struggles and successes you might encounter on your road to a fulfilling career - and equips you with the tools you'll need to take your first steps to build a livelihood that's true to who you are.

Click "Create Account" in the top right corner
Create a username and password
Use your avc.edu email address for your account email address
Input membership code AVC2019
Click "Go!" to process the membership code to your account and start exploring
Myers-Briggs Type Indicator® with Strong Interest Inventory®
The Myers-Briggs Type Indicator® with the Strong Interest Inventory® is available to those who have already met with the Career Center Coordinator and want to delve deeper by learning about their MBTI personality type, their Holland Code themes and how those connect to careers, and to see how their interests match up to professionals in specific occupations who enjoy what they do. Request an initial appointment by submitting the intake on the Appointments page.