Procurement Purchasing Card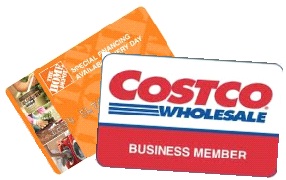 Procurement cards are available for check out from the Purchasing Department. These cards must be signed out and are available for daily transactions of $200 or less (except Costco, which can be used for the amount of the Purchase Order). For emergencies situations, threshold(s) may be increased upon approval from the Business Services area.
Standing Purchase Orders's (PO) for procurement cards cannot be used to purchase the following or any other unauthorized purchase(s):
• Personal purchases
• Furniture (unless prior approval received from Facilities)
• Gift cards and/or certificates
• Gratuities and gifts
• Printers, computers, scanners, or other IT/IMC equipment (unless prior approval received from IT)
• Alcoholic beverages or any substance, material, or service which violates policy, law, or regulation pertaining to the District
• Capital equipment
The following is a list of available Procurement Cards:
· Best Buy
· Chevron
· Costco
· Home Depot
· Lowes
· Office Depot
· Staples
In order to allow proper coordination, please submit a new Banner Requisition at the beginning of each fiscal year to establish a standing PO for a procurement card. The standing PO is only valid for purchases up to the "not-to-exceed" dollar amount. Change orders will be reviewed in accordance with Board Policy, Administrative Policy and Public Contract Code requirements.
Only authorized employees will be allowed to purchase on a standing PO for a procurement card and those authorized will need to have a Procurement Card/Standing Purchase Order Agreement on file with the Purchasing Department prior to use.
Purchasing approves and issues all standing POs for procurement cards upon receipt of a completed Requisition.
The following information is to be included on all Requisitions for a standing PO for a procurement card:
(1) Person(s) authorized to use the procurement card standing PO
(2) Not to exceed (NTE) amount(s)
(3) Effective period (e.g. July 1 2015 - June 30, 2016)
(4) Brief description of what is to be purchased with the standing PO
(5) 3 quotes or justification in "Document Text" for not providing 3 quotes
A completed Procurement Card Shopping List must also be presented upon checkout of procurement card.
Related Documents:
Procurement Card Shopping List
Procurement Card/Standing Purchase Order Agreement
Standing Purchase Orders