Special Covid-19 provisions for housing allowance ends in June 2022!
For courses beginning on or after June 2, 2022 students will need to enroll in at least one approved resident (in-person) course(s) to continue receiving their MHA (Military Housing Allowance) at the resident rate.  Otherwise, the student will receive the online MHA rate, which is half the national average.
*All documents needed for certification can be accessed and submitted on the AVC Veterans Canvas Page. If you need access please either enter our Zoom Front Counter or email veterans@avc.edu
Come by and visit the Veterans Resource Center (VRC) located in the Student Services Building, Room 126 at the Lancaster campus.
View the events calendar for specific dates or check with the VRC for other programs and events throughout the semester.
Mission Statement
The Mission of the Veterans Resource Center is to provide assistance through education, certification, and guidance to military veterans and their dependents in achieving their educational objectives and to effectively promote the retention, graduation, and transfer of military veteran students and their dependents.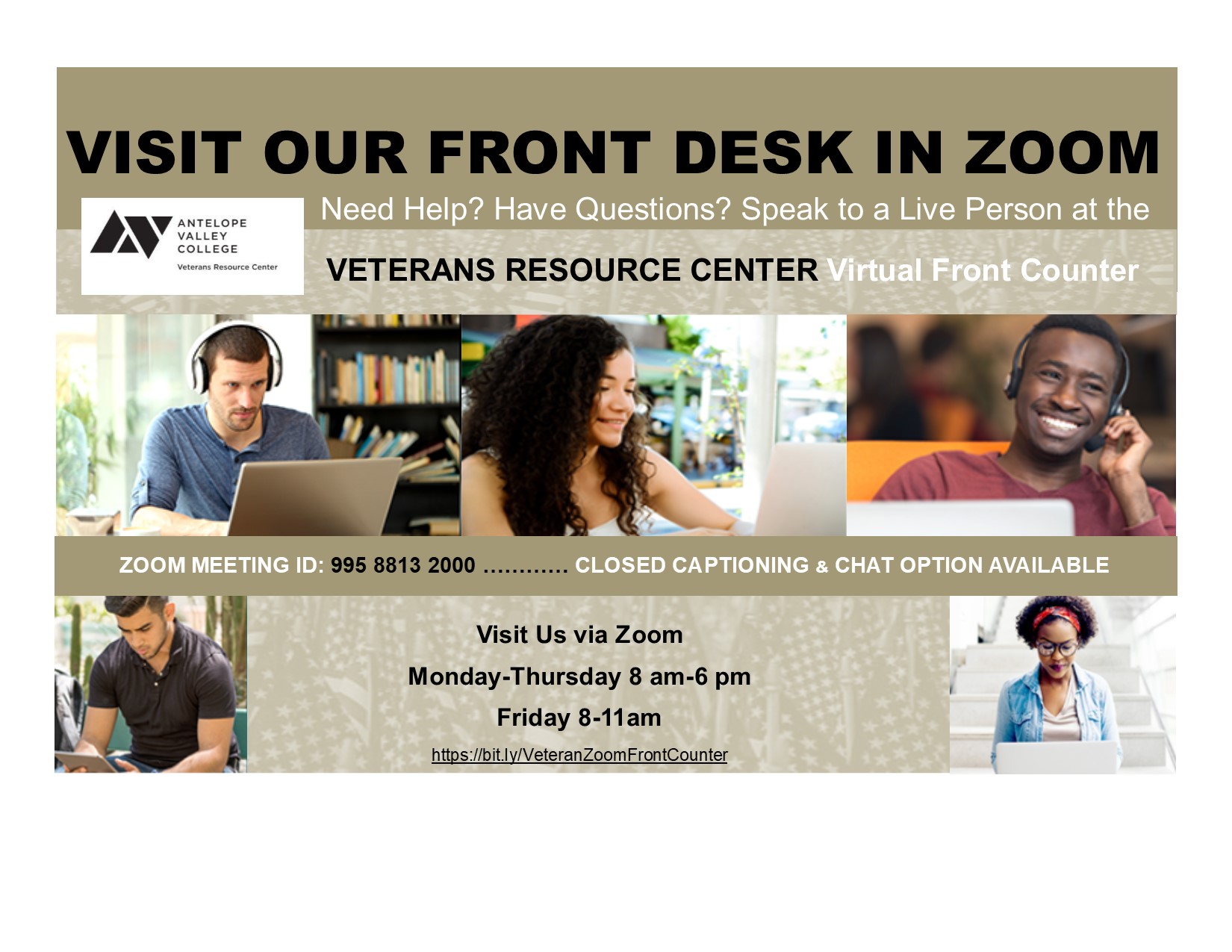 Please contact our office with any questions at 661-722-6300 ext. 6342 or email us at veterans@avc.edu