Veterans Resource Center
Come by and visit the Veterans Resource Center (VRC) located in the Student Services Building, Room 126. The VRC has 4 computers, a printer, conference tables and office chairs perfect for all your study groups or club meetings. We also have a comfortable lounge area to read or hang out with fellow veterans! Join us for our bi-weekly MREs - where you can Meet, Relax, and Eat with other veterans. View the events calendar for specific dates or check with the VRC for other programs and events throughout the semester.
Mission Statement
The Mission of the Veterans Resource Center is to provide assistance through education, certification, and guidance to military veterans and their dependents in achieving their educational objectives and to effectively promote the retention, graduation, and transfer of military veteran students and their dependents.
MRE - Meet, Relax, and Eat
Join the Veterans Resource Center for "MREs," where you can MEET, RELAX, and EAT with your fellow veterans. Snacks and refreshments will be served. All are welcome!
MREs will be held on the 2nd and 4th Wednesday of the month from 9-11 a.m. in the Veterans Resource Center. Stop by for coffee and snacks!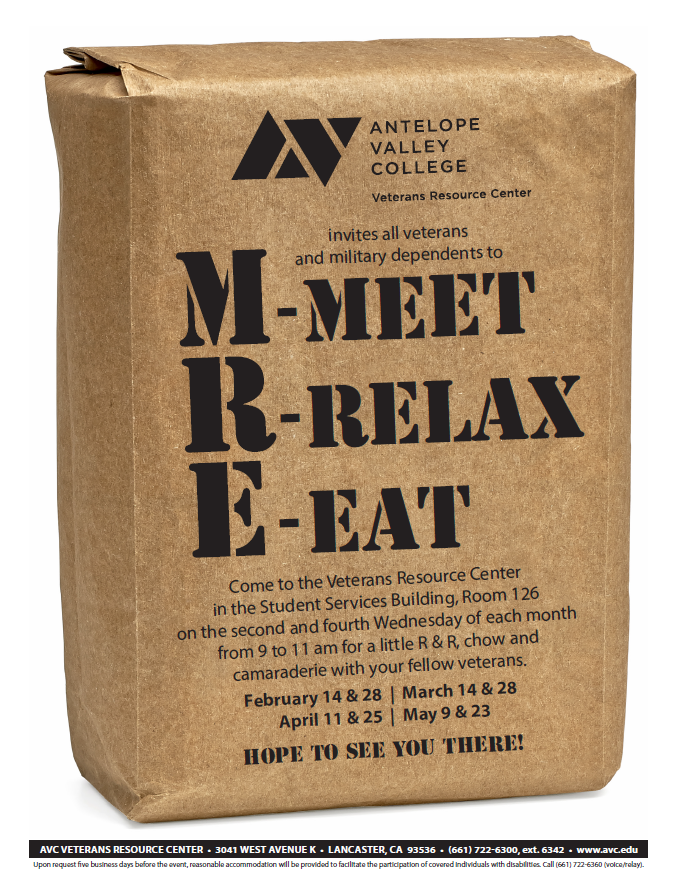 Veteran Peer Mentor Program
The Veterans Resource Center is launching a Veteran Peer Mentor Program in Spring 2018!
Are you new to AVC? Are you looking to connect with other veterans on campus?
The mission of the Veteran Peer Mentor Program is to support veterans transitioning to college after military service by fostering academic and personal success. We are looking for both mentors (current student veterans) and mentees (new student veterans to AVC).
If you are interested in being a mentor or a mentee, contact the Veterans Resource Center or Monteigne Long, Veterans Program Coordinator.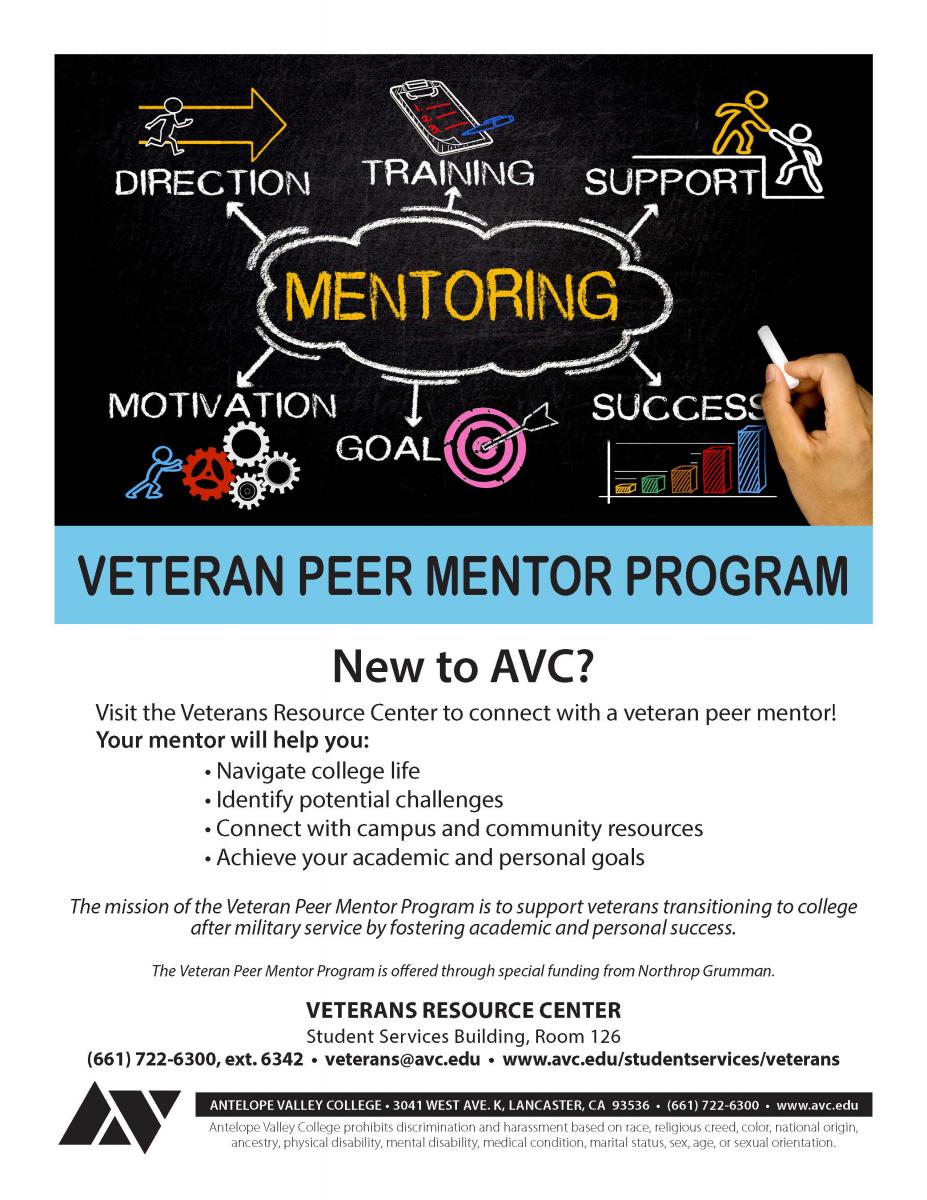 Mentor Mondays
New to AVC? Looking to connect with the campus? Drop in a meet a peer mentor at Mentor Mondays!