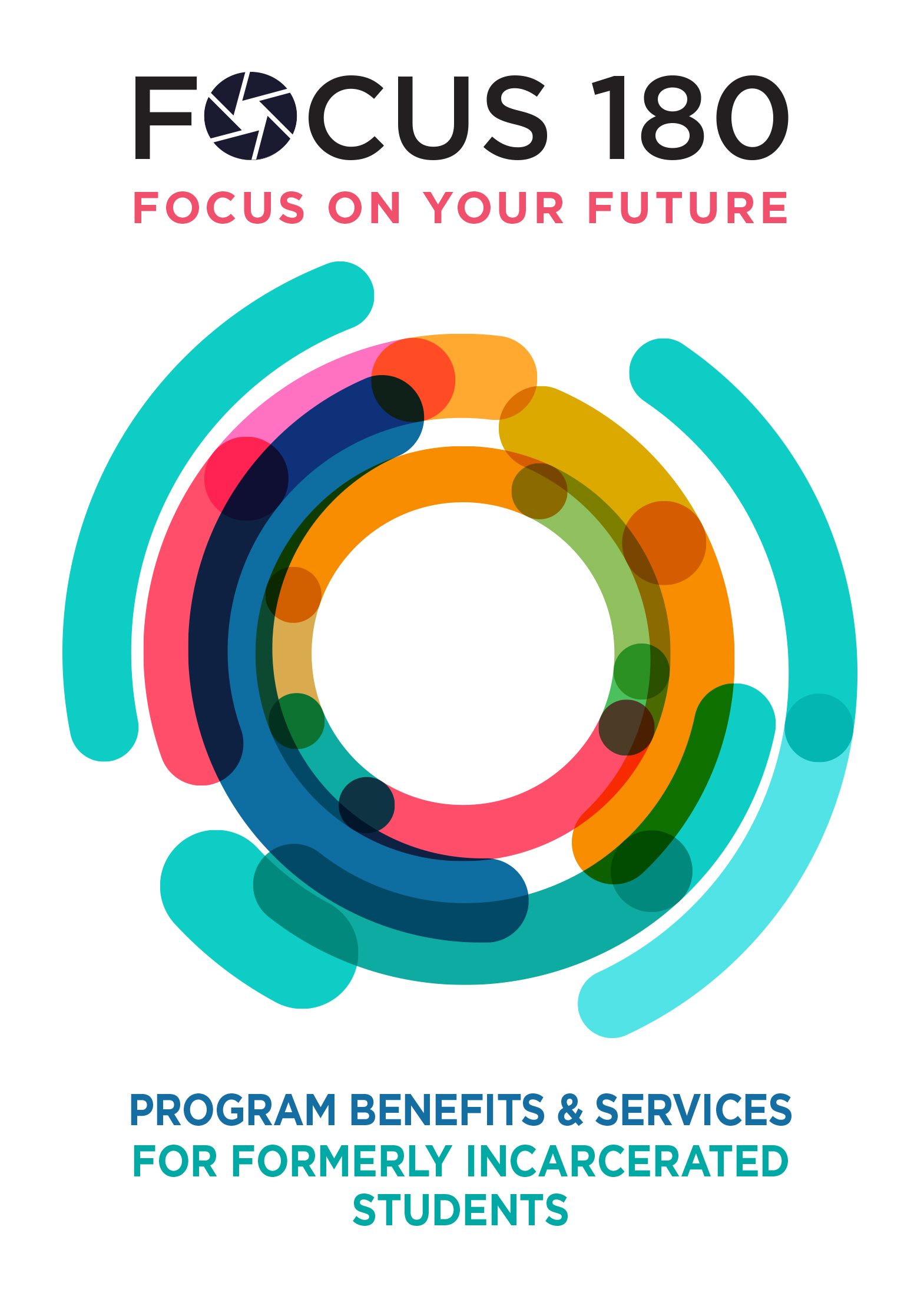 The Focus 180 Program
Focus 180 offers intentional and welcoming, educational and community resources to students who have formerly been incarcerated.

The Focus 180 Community and program is geared to provide assistance through intentional, integrated, and welcoming educational and related services that span the institution and the Antelope Valley community, with the aim being to improve the educational attainment and reentry success of individuals who have been incarcerated. The mission of Focus 180 is to create opportunities for exploration and to foster the skills necessary to translate college experiences into meaningful and successful careers and lives.
Click here for the program flyer
Next steps towards joining the AVC Focus 180 Program
Program Benefits and Services for Formerly Incarcerated Students
Dress for Success Clothing Closet
Job Search Preparation
Books H.E.L.P. Program
AVTA Campus Connect Bus Pass Program
Hearts and Hands Food Pantry
Financial Aid Advising
Student Health Services
Housing Referrals
Campus and Community Resources
We are accepting applications for 2022-2023
For more information regarding the Focus 180 Program or other Student Equity programs, please e-mail FOCUS180@avc.edu or call (661) 722-6300, ext. 6375.
Please click the application link below and APPLY NOW!