Exhibitions
2022 Student Art Exhibition
April 18-May 5, 2022
Public reception: April 23, 2022 from noon-2 pm.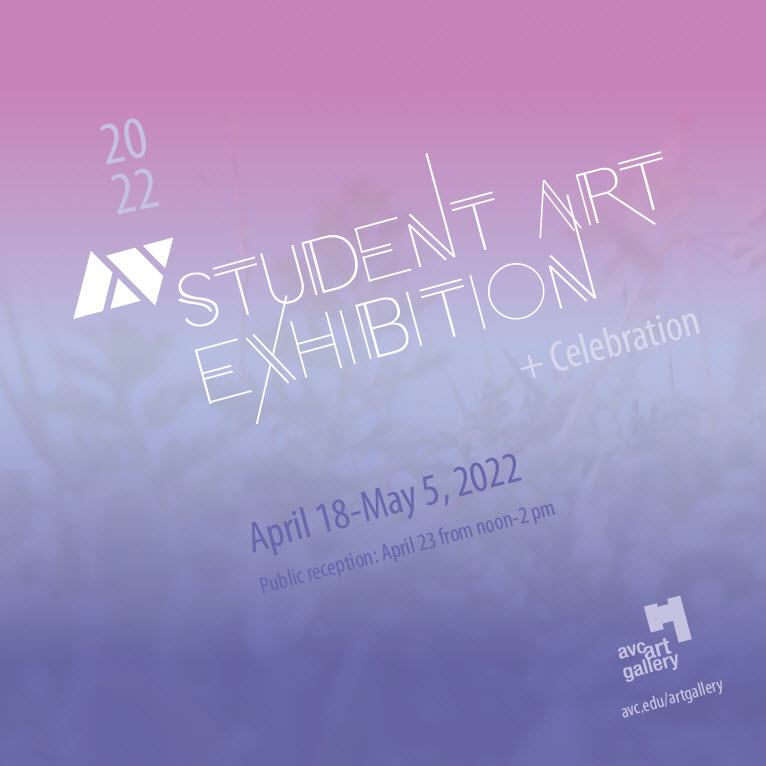 The annual Antelope Valley College Student Art Exhibition provides a unique opportunity to view a collection of works produced by current AVC art students. Spotlighting the talent, creativity, and dedication involved in art making, the exhibition features painting, drawing, printmaking, ceramics, design, media and photography explorations. The exhibition celebrates the wide range of visual art disciplines available at AVC, and the diverse media and expressive content our student artists are creating during their time on campus.
Due to COVID 19, we are currently closed to off campus visitors while classes are in session in the building. A public reception is scheduled for Saturday, April 23, 2022 from noon-2 pm. If you would like to schedule an appointment to visit the gallery at another time, please email: artgallery@avc.edu