Exhibitions
"SKATE NIGHT"
ALEJANDRO SANCHEZ
October 1 - November 2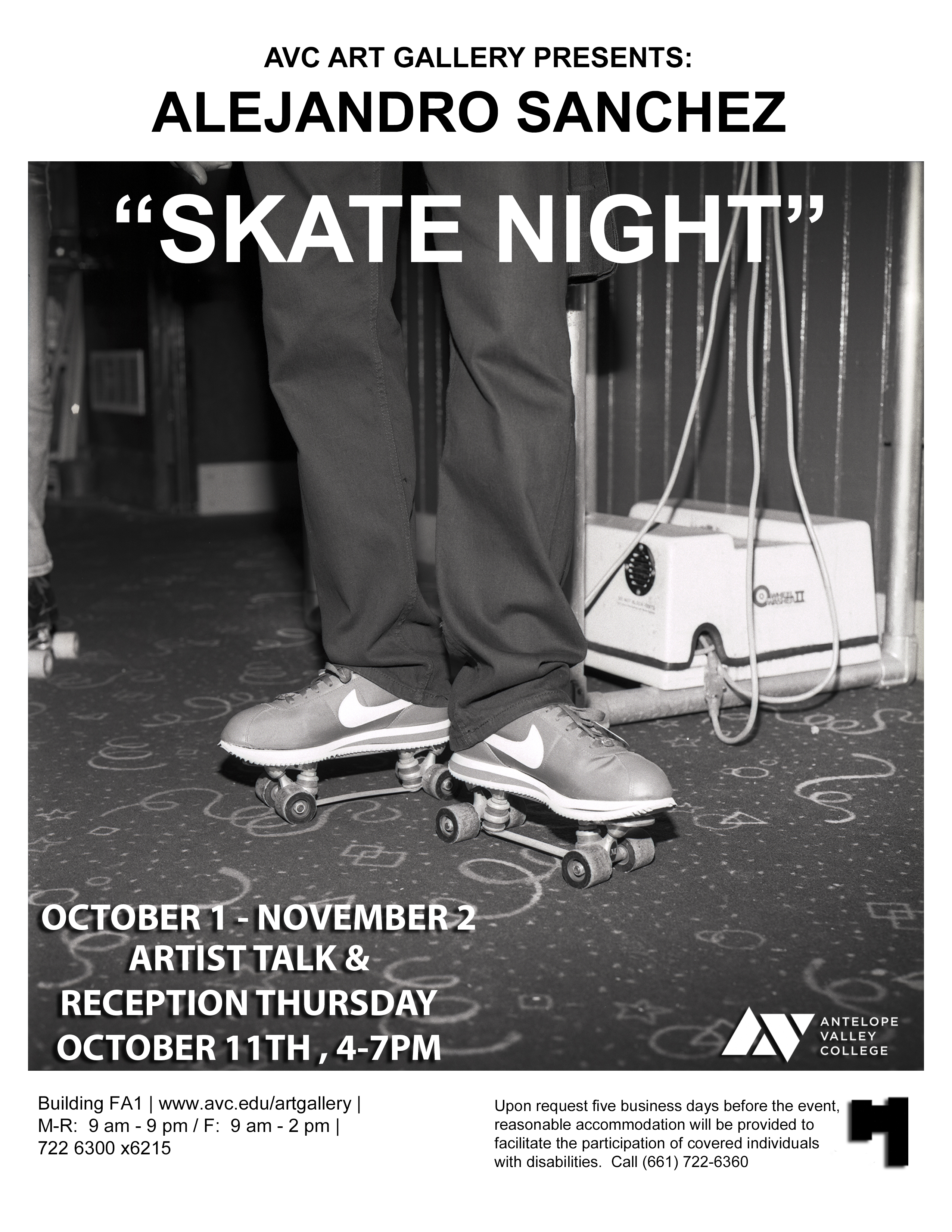 ARTIST TALK & RECEPTION: 
Thursday, October 11, 4-7 pm
Alejandro is a visual artist based out of El Monte, California. He received both his BFA and MFA from Cal Arts. Currently, Alejandro is an adjunct professor of art at multiple colleges in Southern California including; Chaffey College, Cypress College, Cerritos College and Cal Arts. Alejandro is an international exhibiting artist as well, with multiple solo and group shows under his belt.
Alejandro's current body of work is a documentary style photographic project about a specific style of roller-skating primarily found in the African-American community. The images are portraiture in nature, but are far from stereotypical. They capture many special moments that give us the viewer of a sense of place that is one full of community and camaraderie. The images also work in part as historical documents due to the fact that many of these rinks are no longer around. The work by Alejandro is important because it is not only preserving these rinks for the historical record, but they also capture the African-American community in a positive light. The images provide a close up insight into a culture that is as exciting as it is welcoming.
Tony Maher
Show Curator/Gallery Director
**All images are hand printed gelatin silver fiber prints.