Events
Locating your Past/Launching your Future: the Many Voices of Foster Care in the AV

Wednesday, October 5th, 2016 from 2-6 p.m.
On Wednesday, October 5
th,
2016 Antelope Valley College will encourage all current and former members of the foster care community to stop by the Art Gallery between 2 pm and 6 pm. Inside the gallery, a wall-sized map invites you to share your stories—where have you lived, where are you now, where do you hope to go?
Participants of all ages and from all parts of the community are invited to place stickers locating their past and present zip codes on the map, and to share any memories, comments, drawings, hopes, dreams, and experiences in the associated memory book attached to the map. For questions or assistance, please connect with gallery staff at the front desk to hear your stories and guide in the process.
This event is presented by AVC Student Equity as part of the "Terra Cognita: Cartography and Art" exhibition, which uses the shared linguistic codes of cartographers and artists to reflect on space and abstraction, and the line and shape of the map's vocabulary. The works include real and whimsical maps which explore what it means to claim a space as home.
LAtitudes: An Angelino's Atlas- Walking Tour with Charles Hood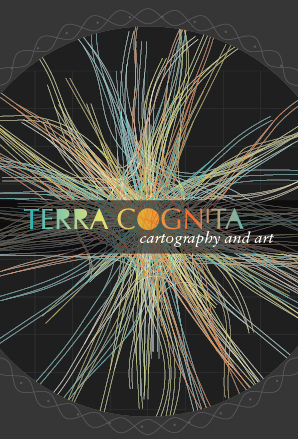 Saturday, September 24, 2016 from 11 am - 2 pm
This excursion maps (and explains) all the trees within a half-mile radius of Union Station, with notes on architecture and public art. Free and open to the public-limited enrollment. Please contact the AVC Art Gallery at artgallery@avc.edu for additional details.
Terra Cognita: Cartography and Art- Opening Reception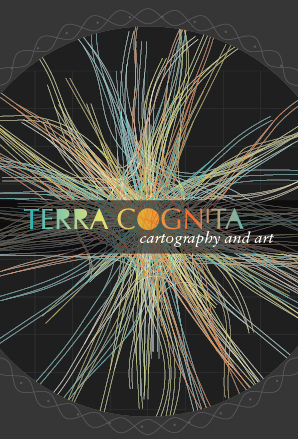 Wednesday, September 14, 2016 from 7 - 8:30 pm
Free and open to the public.
AVC Student Art Exhibition Opening Reception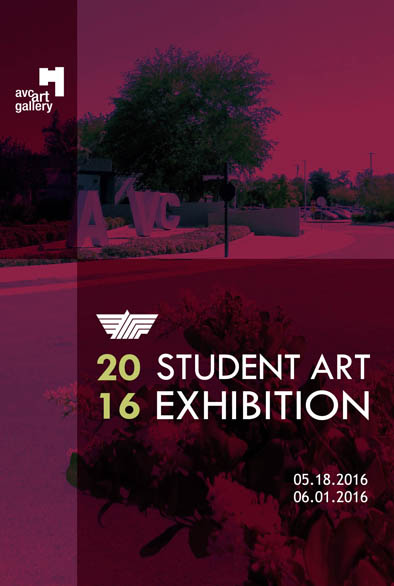 Wednesday, May 25, 2016 from 7 - 8:30 pm
Free and open to the public.
Fata Morgana Reception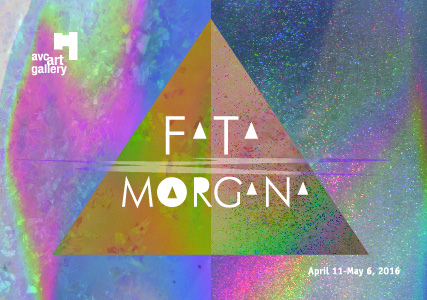 Wednesday, April 13, 2016 from 7 - 8:30 p.m.
Discussion and book signing with poet Nicelle Davis at 7:15 pm
Nicelle Davis is a California poet, collaborator, and performance artist who walks the desert with her son J.J. in search of owl pellets and rattlesnake skins. Davis's methods are rooted in cross-media and performance. With each poem written she communicates not only through the by-product of words, but through their arrangement, shape, and the acute dismantling of expectation. Davis teaches us to be with a poem, to join intimately with those stories we tell so that we may reconstruct the myths we create into the lives that we live. Her books The Walled Wife, In the Circus of You and Becoming Judas are available from Red Hen Press and her first book, Circe, is available from Lowbrow Press.
Jasmine Delgado: Mapping Los Angeles Opening Reception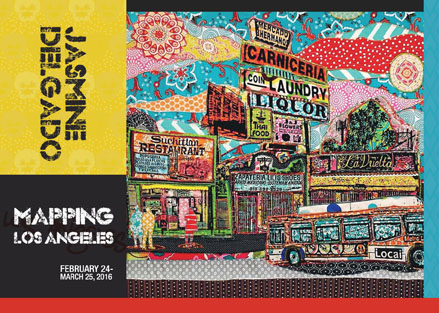 Wednesday, March 9, 2016 from 7 - 8:30 pm
Discussion with artist Jasmine Delgado at 7:15 pm
I G Battalion Spring / Summer 2016 Fashion Show
Friday, September 25, 2015 at 6 pm / Dress code: Formal/Chic

Salamander Adventures Opening Reception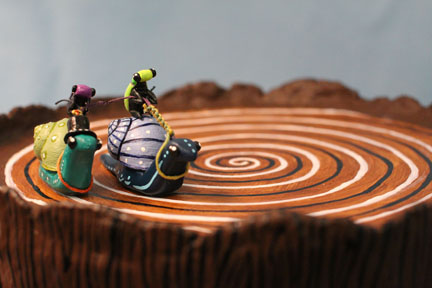 Wednesday, September 30, 7 - 8:30 pm
Discussion with artist Chelsea Kowitz at 7:15 pm
1 hr FPD credit available, Standard #2