Corporate and Community Services
The mission of Corporate & Community Services is to provide lifelong learning experiences to our community through a variety of courses and short-term, not-for-credit programs offering basic, technical, and/or professional skills for personal or professional development. These skills can lead to employment and/or professional certification or personal enrichment.
We are located at the Antelope Valley College Palmdale Center Student Services Building, 2301 East Palmdale Blvd, Palmdale, CA 93550.
Phone: 661-722-6400 ext.6584
---
Have an Idea for a Class? Complete a Course Proposal Form:
FEATURED CLASS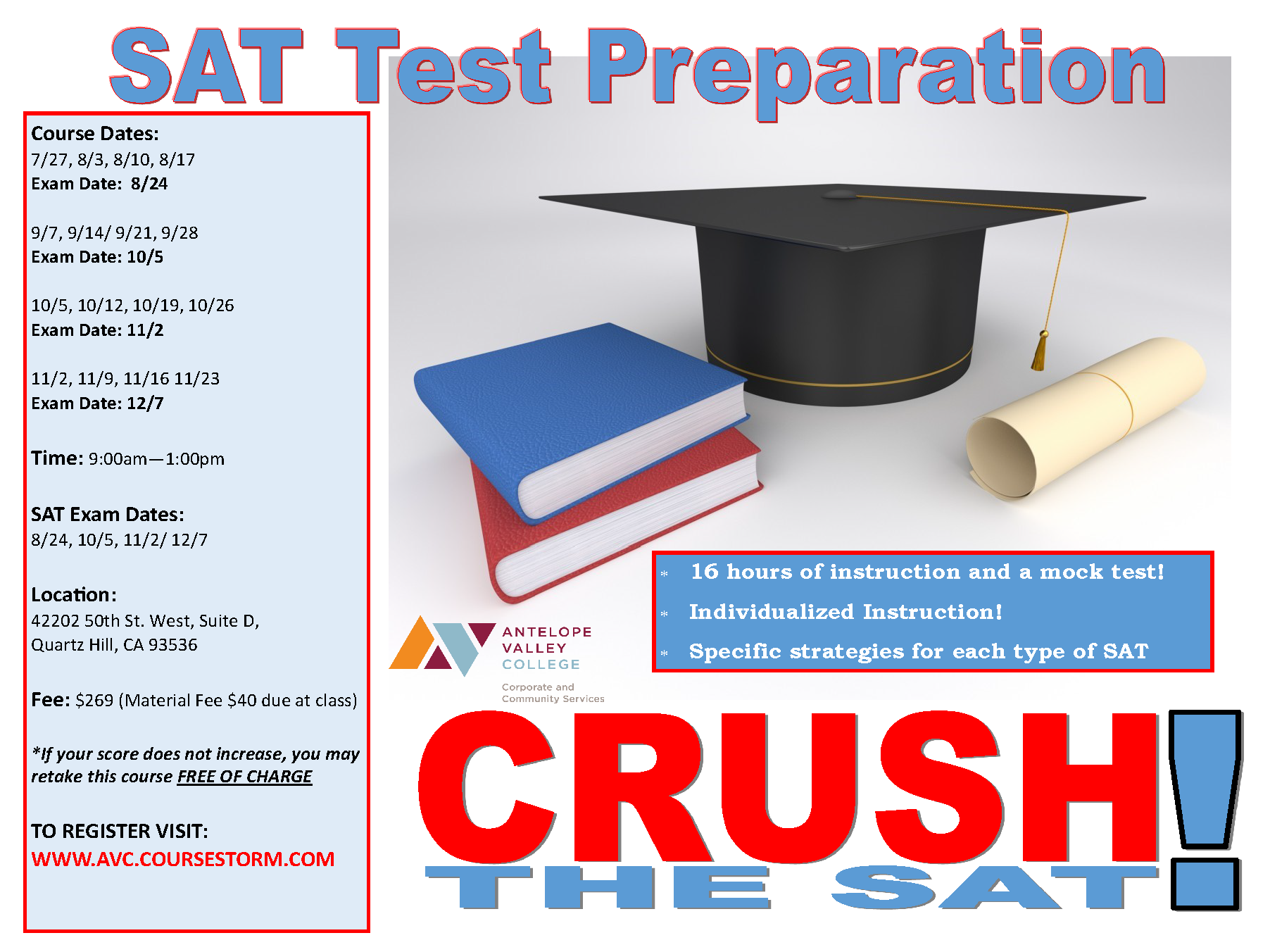 ---
UPCOMING CLASSES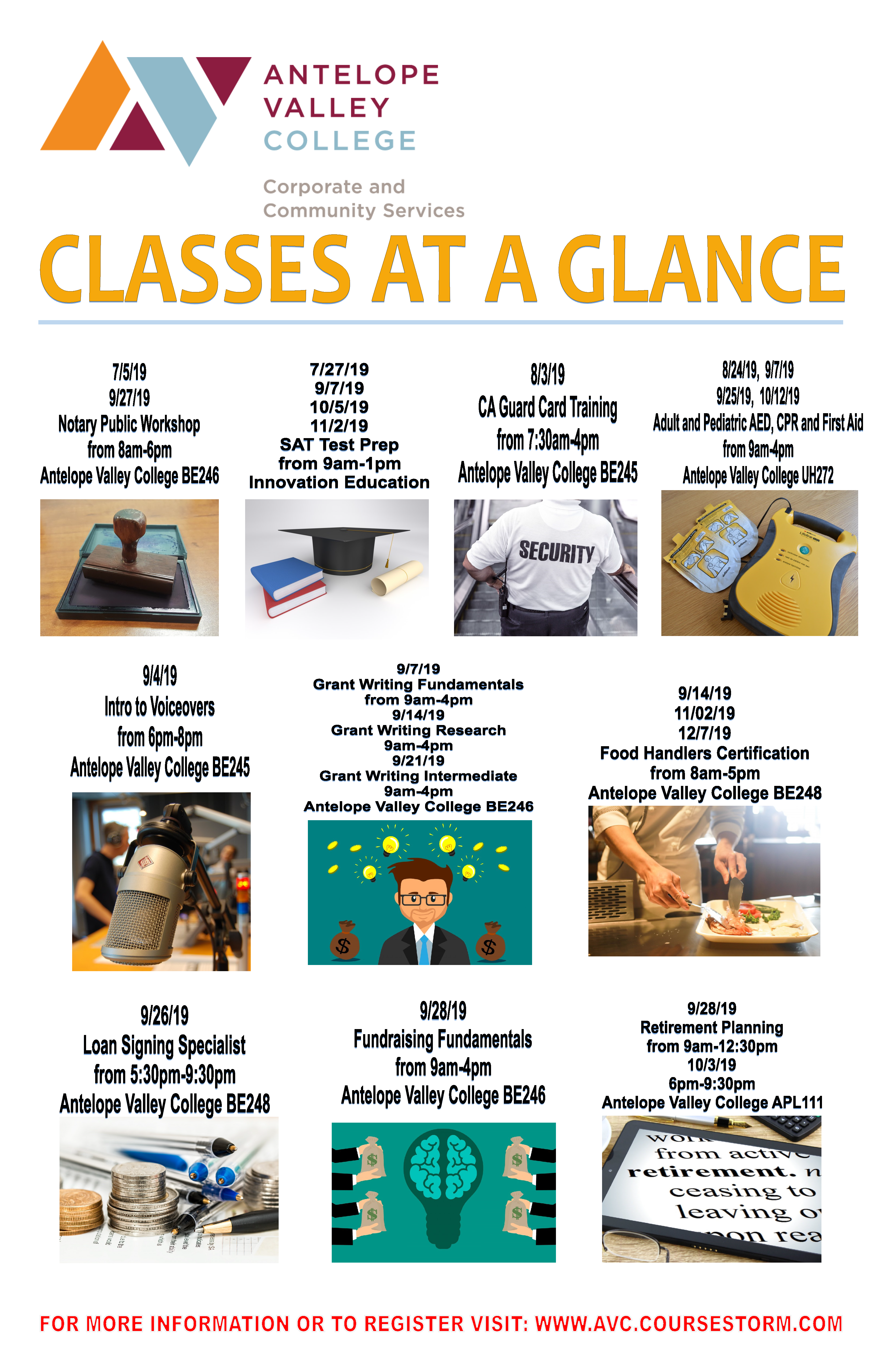 ---
CALENDAR

RSS/List of Events
Find us on social media: