Congratulations
TO OUR OUTSTANDING STUDENTS, KALISHA MILES-JOHNSON AND GEM DE JESUS WHO ARE BOTH 2023 EOPS SCHOLARSHIP RECIPIENTS!
KALISHA MILES-JOHNSON WAS AWARDED THE WALTER BRIGGS JR. MEMORIAL SCHOLARSHIP AND GEM DE JESUS WAS AWARDED THE EOPS ADVISORY COMMITTEE BOARD SCHOLARSHIP.
EOPS IS VERY PROUD OF THESE ASPIRING LADIES! THEY SHARED THEIR INSPIRING JOURNEY OF HARD WORK AND DETERMINATION AND WERE AWARDED MULTIPLE SCHOLARSHIPS!
WE HOPE TO SEE MORE OF OUR EOPS STUDENTS APPLY FOR THESE WONDERFUL SCHOLARSHIP OPPOURTUNITIES. IT ONLY TAKES A FEW MINUTES OF YOUR TIME TO COMPLETE AN APPLICATION. FOR MORE INFORMATION, PLEASE VISIT THE AVC SCHOLARSHIP WEB PAGE AT: Foundation Scholarships | Antelope Valley College (avc.edu)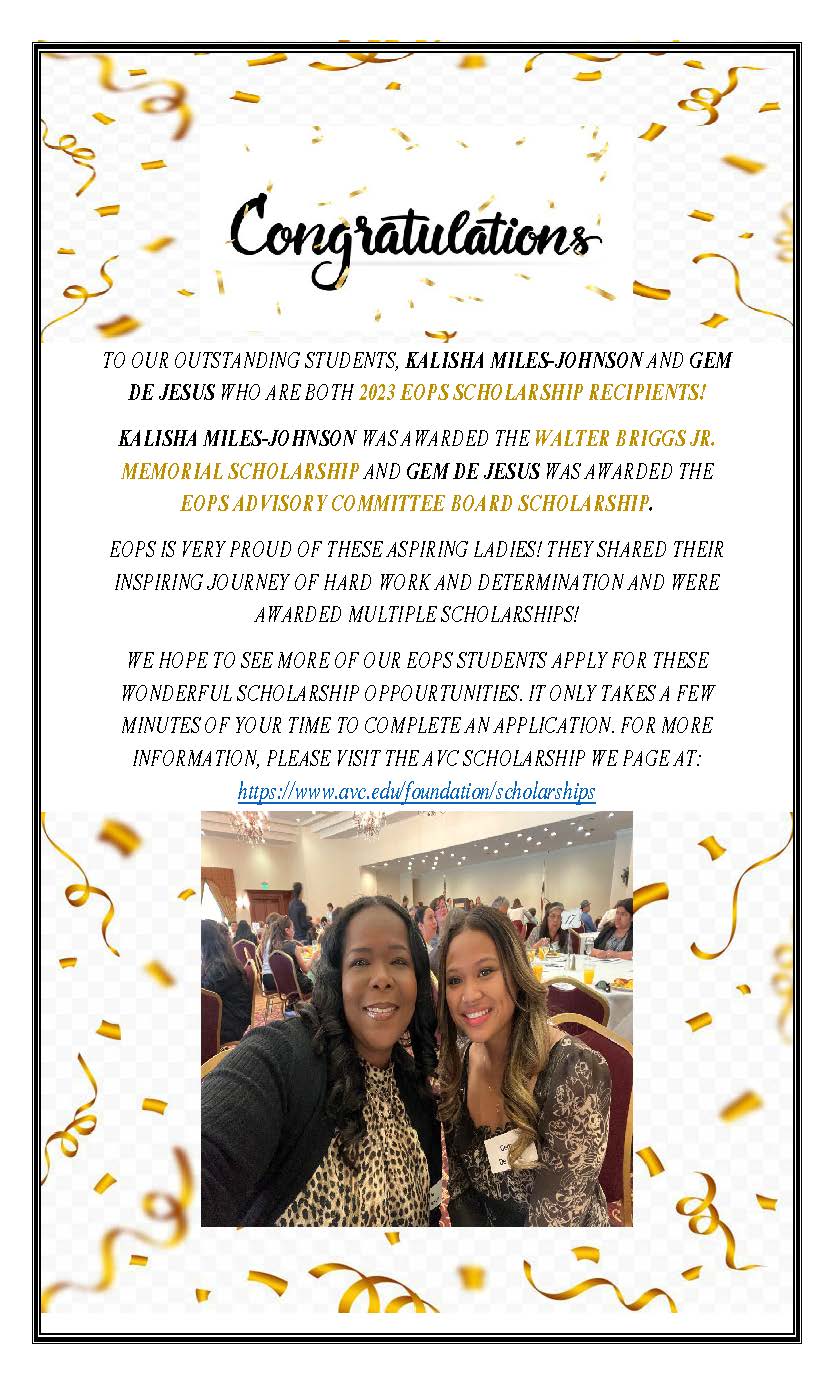 March 2023 Recap:
EOPS & CARE celebrates "Women's History Month" with our Lunch and Book Signing with Erica Alfaro.
EOPS would like to thank our Superintendent President, Jennifer Zellet, CalWORKS, STAR, Puente, Dreamers, our faculty, staff and all students who attended this event.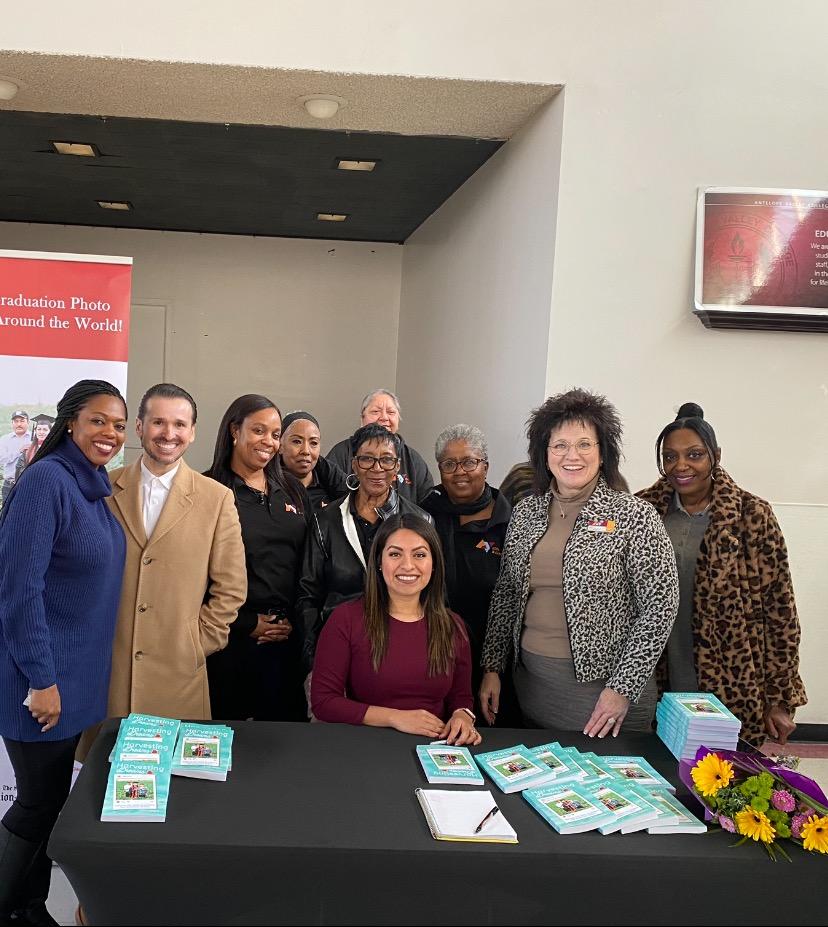 EOPS FRIENDSGIVING BRUNCH – NOV 2022
Thank you to all of our amazing EOPS & CARE students who came out to the EOPS Friendsgiving Brunch. We were so happy you were able to find the time in your busy schedules, especially during Finals, to stop by and enjoy some great food, music, socializing, and of course, freebies and prizes!!
Congratulations to our 5 fabulous winners!! Abram Michail, Joshua Garcia, Azadeh Nadi, and Hazel Fronda were the lucky recipients of Visa and Grocery Store Gift Cards!! And the grand prize of the Thanksgiving basket, overflowing with lots of goodies, went to the lovely Estrella Valencia!
We enjoyed our time with you, and we want to wish all of our EOPS & CARE students a wonderful Thanksgiving!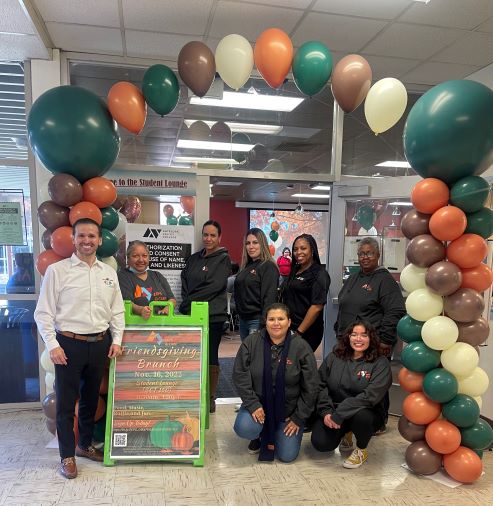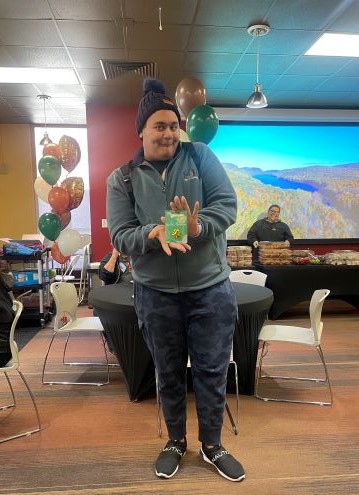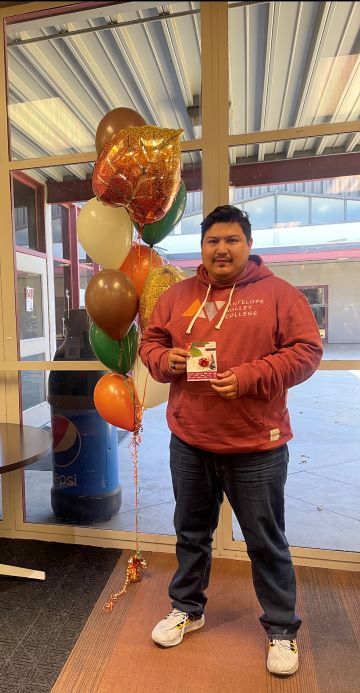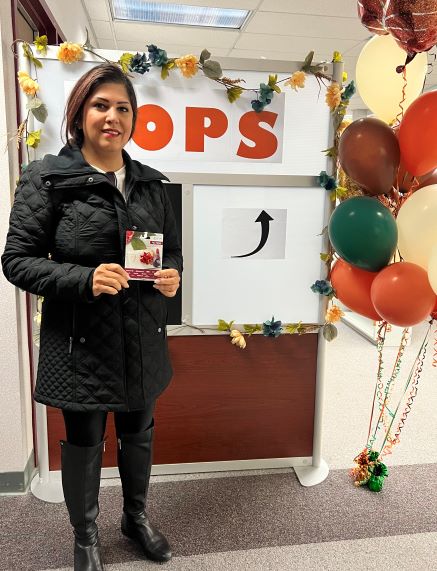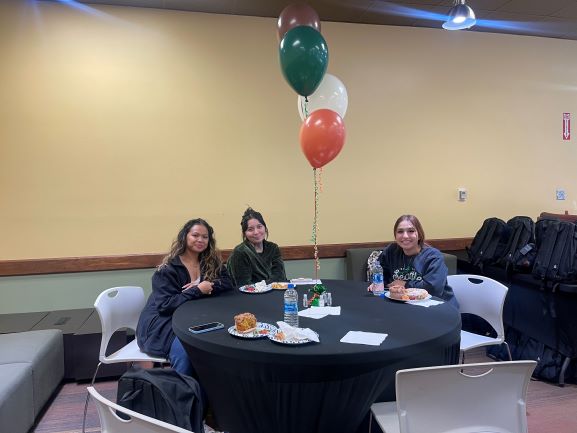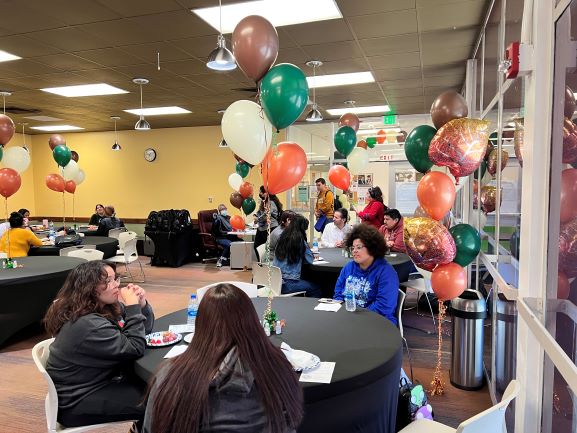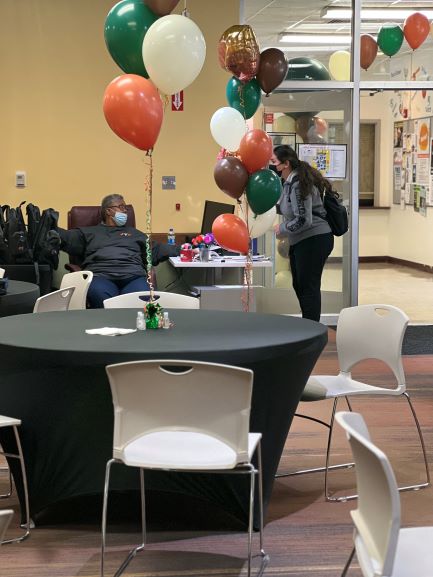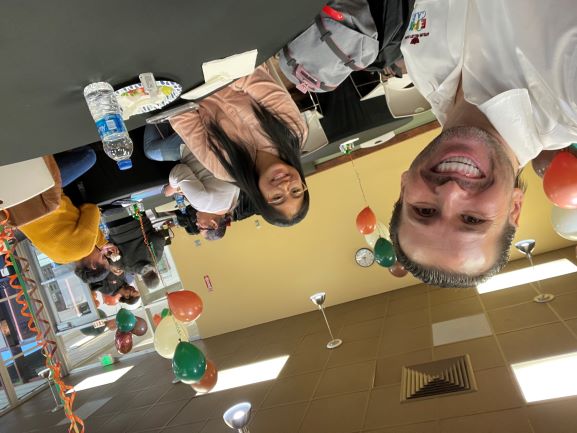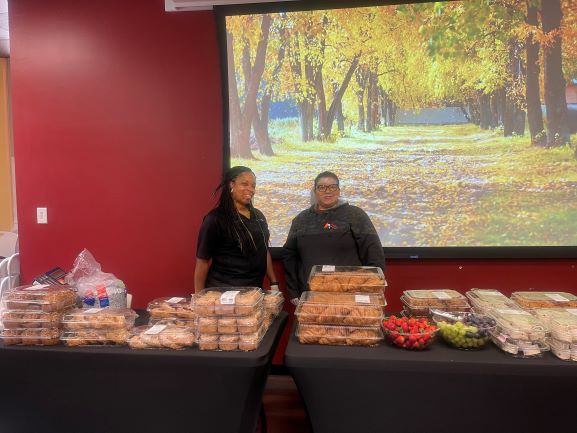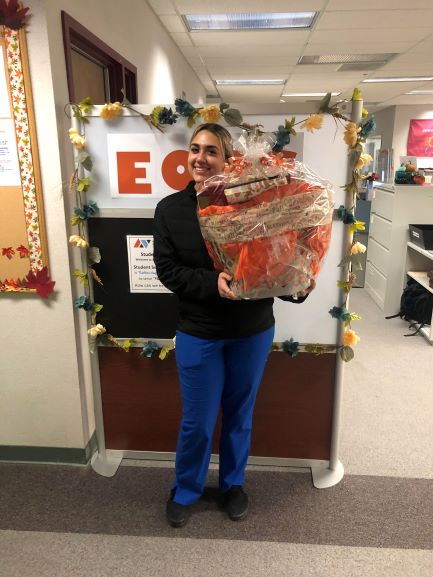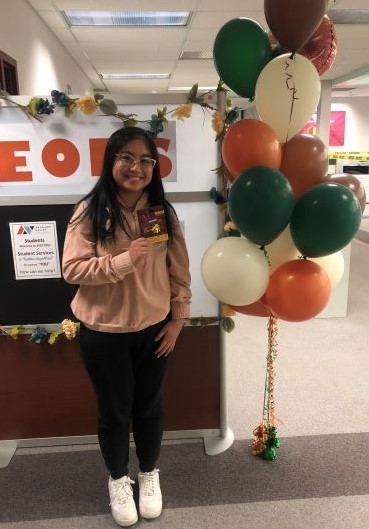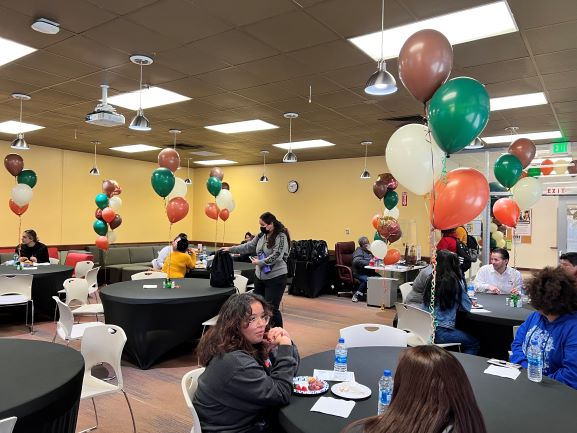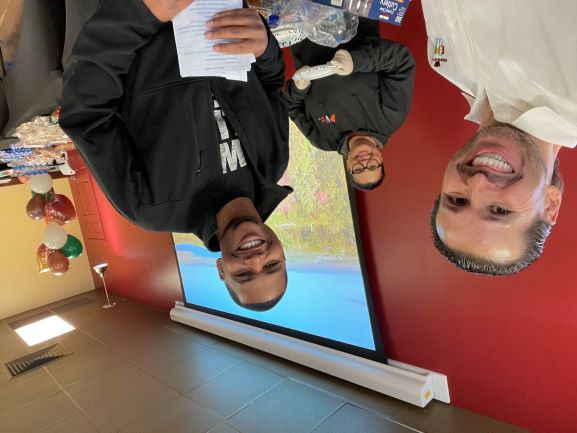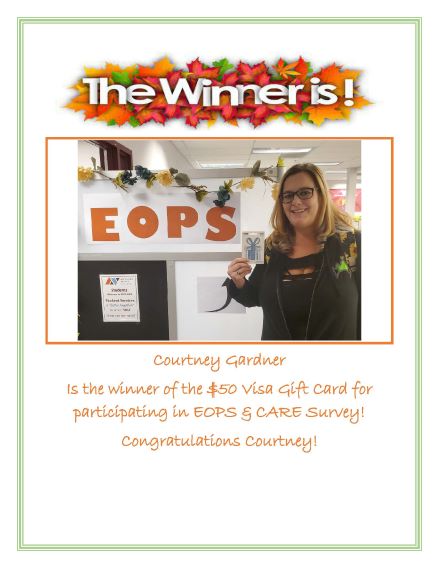 EOPS CSUN Campus Tour - Fall 2022
Thank you to all of our EOPS students who joined us on the CSUN Campus Tour this fall. It was a great success, with lots of useful information gained along the way! We hope the tour helped some of our undecided students make that big decision, and gave a boost to those that are already confident CSUN is the right choice for them. It was a fun day which we hope to repeat in the near future.
Stay tuned to see where the next college campus tour takes us!!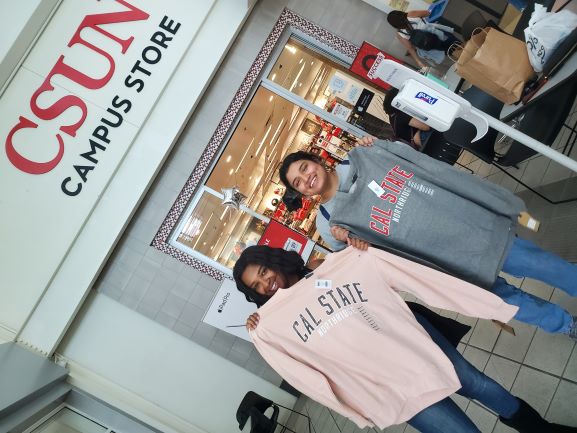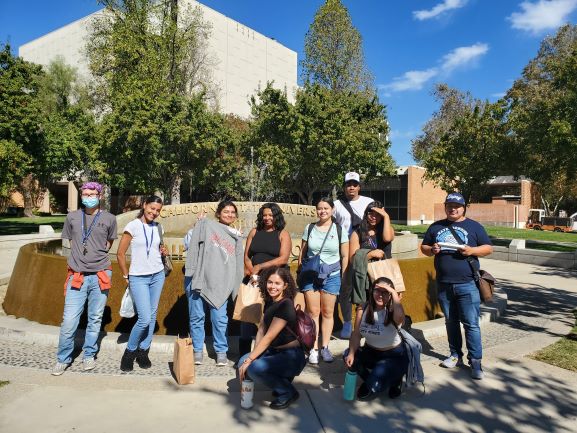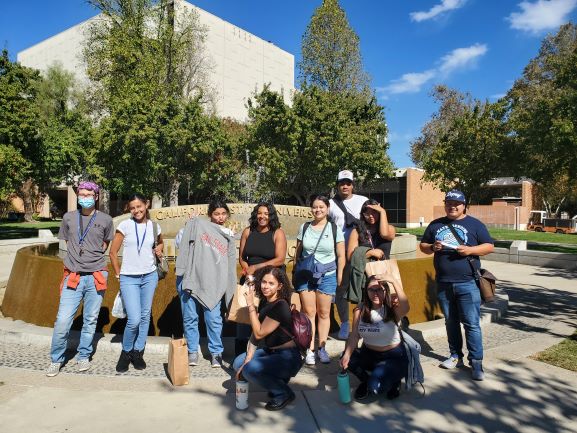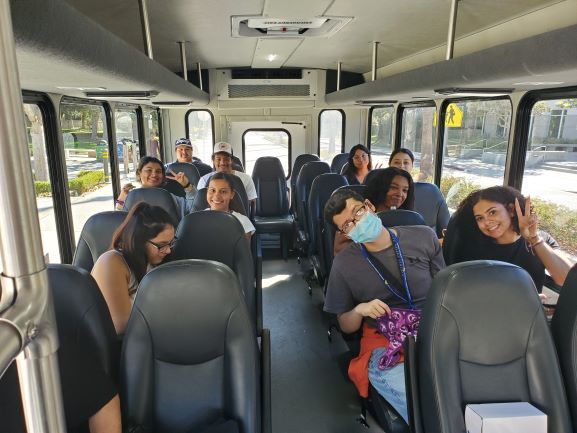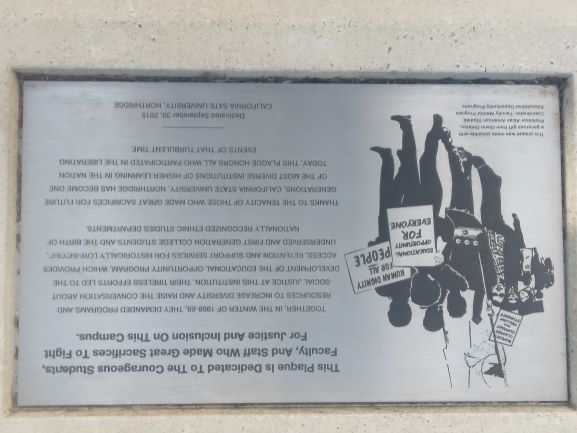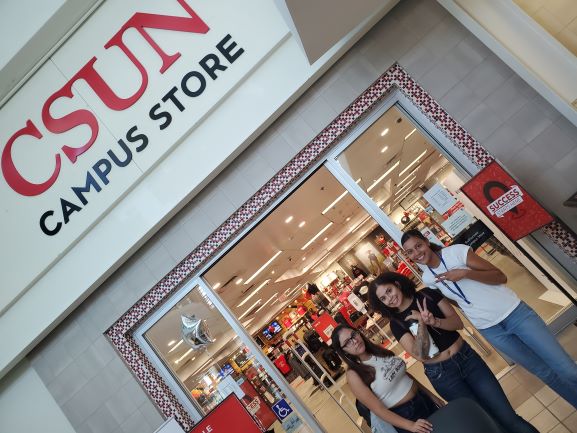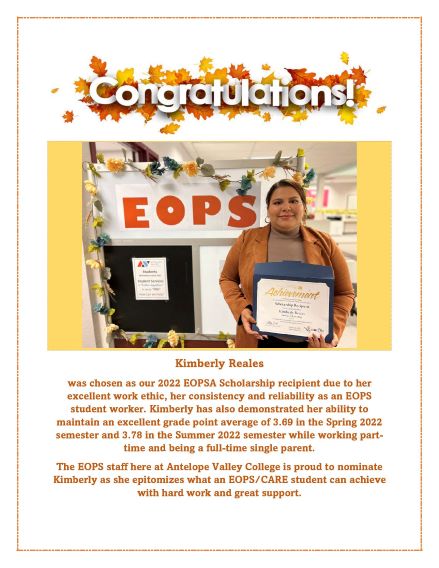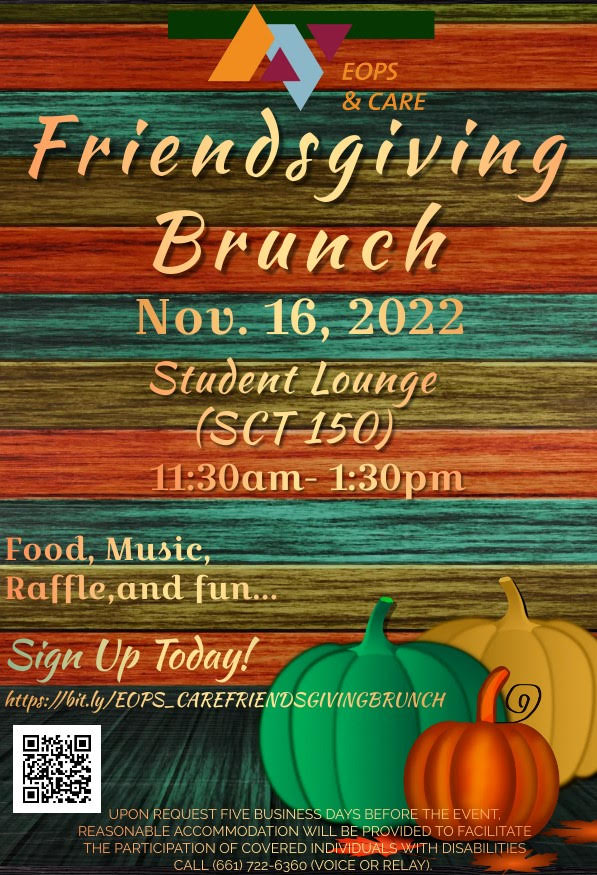 EOPS & CARE SURVEY 2022
(WIN A $50 VISA GIFT CARD!)
EOPS & CARE students,
It is very important to us in EOPS & CARE that the students in our program feel significant and valued, as we constantly strive to go "over, above, and in addition" to all other programs and services at AVC, providing all the help you may need to successfully meet your academic and career goals.
In order for us to continue to provide the best possible service to our EOPS & CARE students, we would greatly appreciate your opinion on how the program is doing.
Please take a brief moment out of your time to complete our survey, by clicking on the link, or scanning the QR code, below.
In doing so, you will also be entered to win a $50 Visa Gift Card!
The survey must be completed by Friday, October 14, 2022, in order for you to be eligible to win.
You are important to us, and we value and appreciate your feedback!
Remember the deadline is Oct 14! Don't miss out on the chance to help your EOPS & CARE program continue to improve, and in the process you could be the lucky winner of a $50 Visa Gift Card!
Thank you!!
Visit this link (or scan the QR code below):
https://www.surveymonkey.com/r/EOPS2022_AVC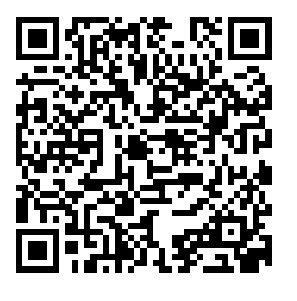 EOPS & CARE – FALL 2022 Semester
Happy Fall 2022 Semester
EOPS & CARE Students!
We hope your first week was a successful one and you were able to take part in many of the exciting events around campus. If you were able to join us at our big Welcome Back event we want to shout out a big Thank You!!
There was so much fun, food, freebies, great prizes, and friendly, meaningful conversations, where we all got to know even more about our wonderful EOPS & CARE students during a really enjoyable afternoon.

What a great way to start the semester!! Check out the pics of your EOPS & CARE Team, as well as our 5 lucky raffle prize winners, Keily Anaya, Yari Nunez, Joselyn Chavez Medina, Richard Collins, and Ilse Medel. Congrats!!
We look forward to seeing even more of you at the next big EOPS & CARE event!!
The EOPS Application is now closed - 8/22/2022
EOPS & CARE - Summer 2022 Semester
Coming Soon!!
EOPS & CARE Students!! We are looking forward to your return this fall 2022!! To welcome you back we will be holding a fun event on Thursday, August 18, from 11 am to 2 pm in the Student Lounge (SCT 150). Simply sign up now by scanning the QR Code or visiting the link in the flyer below. See you soon!!