Maravilla Foundation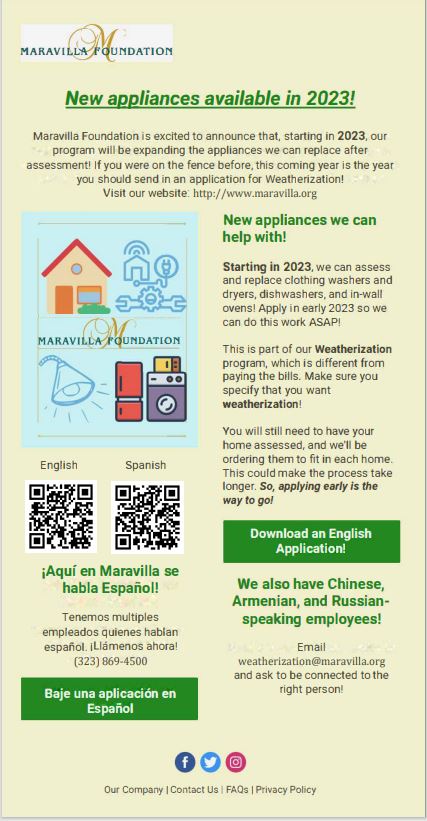 APRIL 2023 NEWSLETTER 
Hello Jill,

My name is Dani Amador and I am the Mental Health Coordinator at Immigrants Rising. I hope you have been moving through your week with peace and enjoying the warm weather and spring blooms!

I am writing to you today with much excitement because we have just released our next round of Wellness Support Groups. These groups will start meeting in the second week of May but you can register now!  

All groups are facilitated by mental health professionals and are completely free for undocumented people ages 18+ located anywhere in the U.S. The groups are virtual, non-clinical support groups that meet for approximately 1 hour a week for 6 weeks.
We offer 7 Wellness Support Groups on the following topics:
Additionally, I encourage you to sign up to our Mental Health mailing list to stay up-to-date on all of our Mental Health resources and to hear from me when we have new support group offerings.

I hope that through these support groups you feel more connected and grounded in the power and wisdom that you already hold. Though we may go through many challenges in our lives, may we always remember that it is our interconnectedness that strengthens us.

I look forward to having you join us!

All the best,
Dani

P.S. If you are residing in California, please check out the timely resources curated below!
Dani Amador
Mental Health Coordinator
Immigrants Rising
Did you know that students at University of California schools, California State Universities, and California Community Colleges can get trusted, no-cost immigration legal services? Join this webinar to learn how you can access these benefits, which include immigration eligibility screenings, case support, confidential conversations with reputable legal professionals, DACA renewal and fee support, naturalization filing fee support, and more. Register Here
Through the SEED initiative, we are offering funding to immigrant entrepreneurs in California who are starting or growing a business in California. Applications will be accepted until 5 p.m. on May 15, 2023 (priority deadline is May 8, 2023). Learn More
Promising Practice Roundtables for Undocumented Student Success connect educators from across California to gain strategies and resources to better guide their students through higher education. Join us on May 11, 2023 for an interactive session to expand your toolkits to help undocumented students obtain the attendance requirements they need to benefit from AB 540. Register Here
5th Annual Bartz-Altadonna Community Health Clinic Health Fair
Saturday, April 22nd  8AM-5PM
Location:  43210 Gingham Avenue Lancaster, CA  93535
Need more info?  Please call (661) 874-4050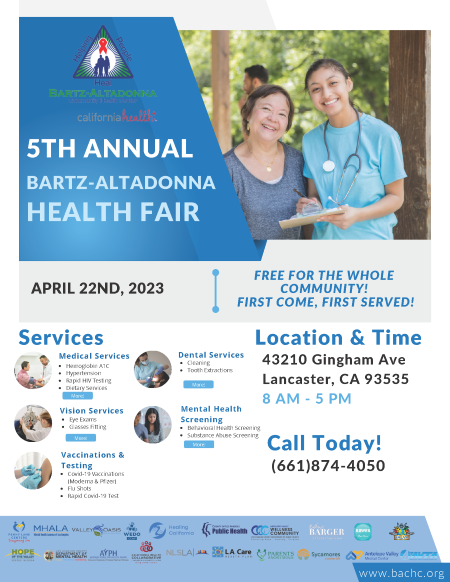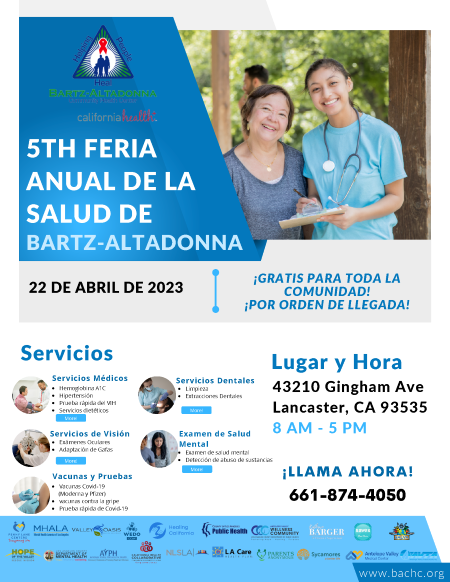 Need Help With Child Care?  You may qualify!
To learn more visit   www.ccrcca.org/apply or call 1-866-67-4KIDS.


Behavioral Health Urgent Care Center
If you need immediate crisis intervention or have an urgent need for mental health services please contact the Behavioral Health Urgent Care Center (BHUCC).  Supports are available 24 hours a day, 7 days a week. 
Please call (661) 522-6770.  The BHUCC is located at 415 East Avenue I Lancaster, CA 93535.  


New Campaign Will Help Medi-Cal Members Stay Covered When Eligibility Renewals Return in April
 
During the COVID-19 public health emergency (PHE), the federal government temporarily waived Medicaid and Children's Health Insurance Program requirements for annual eligibility redeterminations. As a result, Medi-Cal members kept their health coverage continuously during the PHE. On December 23, 2022, Congress passed the Consolidated Appropriations Act, which provides a fixed end date for the Medicaid continuous coverage guarantee – March 31, 2023.
DHCS launched a landing page, KeepMediCalCoverage.org, where Medi-Cal members can find out about the renewal process and how to update their contact information to receive important updates.  
Local county offices will begin mailing letters to members in April to let them know if their Medi-Cal coverage was renewed automatically or if they need more information to process the renewal. Members can expect to receive this letter around the same month when they initially enrolled and have received notice letters in past years. If they receive a renewal packet or letter asking for more information, they will need to submit it via mail, phone, in person, or online to avoid gaps in coverage. Members can check their online account – Covered California, BenefitsCal, or MyBenefitsCalWIN – for alerts.
To learn more, visit KeepMediCalCoverage.org.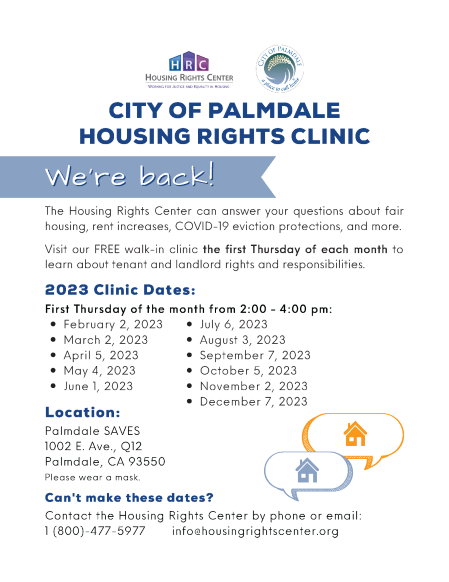 Antelope Valley Health Neighborhood (SA1) Newsletter 
 Health Neighborhood Message 
Service Area 1: Antelope Valley
Service Area 1 microsite provides access to information under a single umbrella and offer the community greater knowledge of the services offered by Service Area 1 that will support their prolonged health and wellbeing. Click 
here
 to visit!
Did you know we are now online? Check out AVHN new website! Click the image above to access :)
SCHOLARSHIP & INTERNSHIP OPPURTUNITY 
DUE: Jan 31st 
Are you a current or former foster youth in college? or a freshman-junior? apply to our program
HERE!
Incubation Academy Application due 01/24/2023
The Incubation Academy aims to train, support, and provide technical assistance to new and existing community-based organizations, especially those that serve underrepresented communities and justice-involved individuals. Selected organizations should have the programmatic capacity to provide housing, assessment, case management, or mental health/substance abuse treatment services to justice-involved individuals, in order to divert or remove them from the justice system at the earliest opportunity. If you have not yet applied, begin by filling out the online application 
here.
Project Joy 
Jan 21st! Senior Health Fair and Vaccine Clinic
For more info click
HERE
Click HERE to register! Let us Heal together
Options for Youth 
Looking for a more personalized education? Options for Youth is providing free public charter school education and are now enrolling
Click
HERE 
Interested in some Personal Care kits? Contact Ohana Center! Click the image to send them a message! 
FREE Diversity, Equity and Inclusion trainings sessions will be starting on February 3 through April 28
~ Every 1st and 3rd Friday from 9:30 - 11:00 am 
Click the image for more info! 
 
Check out Sycamore! 
An amazing resource for students grade 6-12 who want help in all subjects! 
Location: Sycamores Family Resource Center, 861 Auto Center Dr., Palmdale, CA 93551
Check out the application HERE and learn more about Sycamore 
FREE Online Homework Help
Available for all grade levels and Free for GAP Clients! 
For more information call 818-264-0880 or email 
HERE
Foster Care Education 
For more information click here to find different classes and dates!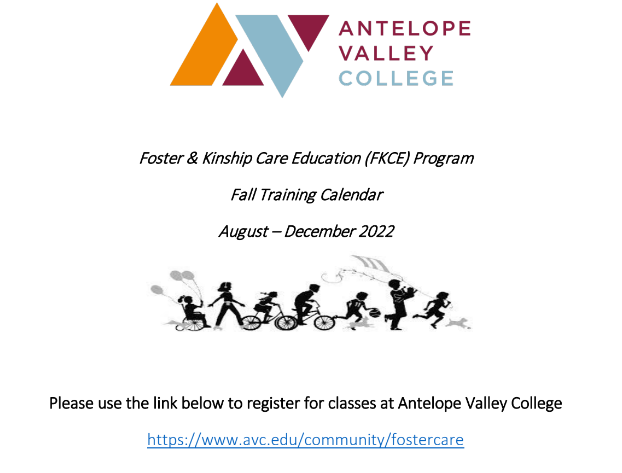 Core Center: Substance Abuse in Your Community 
Join us for a FREE workshop from 10 - 11 am
Location: AV Health Center  335B E. Ave K6, Lancaster, CA 93535
Click here for the flyer!
Substance Use Disorder Program/Programa de Uso de Sustancias 
Virtual and in-person for individual, group, family and or case management services! Servicio en ingles y espanol! For ages 12 and up
Stephen Sorenson Park Programs 
Interested in volunteering for the Los Angeles County Sherrifs Department? 
Feel out this form to become a Volunteer! 
Click

 HERE

! 
Youth Building
A unique charter school that provides young people with a free, project-based high school diploma program, job training, and more! 
Enrollment Open All year! Sign up
Here
Have questions? Contact (661) 266-8900 or follow our insta: @avyouthbuild
Sycamore Presents Rent and Mortgage Assistance Program! 
Learn to see if you are eligible! 
AVPH Sports Camp 
No sign ups! Just show up! 
For more info call (661) 471-0976 or email Here! 
Change Lanes Support Services 
Olive support services
Offering Mental Health First Aid training. This 8-hour training gives you the skills you need to reach out and provide initial support to someone who may be developing a mental health or substance use problem and help connect them to appropriate care. For more information please call (661) 941-8688 or email
siboney.vargasgonzalez@olivesupportservices.org
CORE Center
In-person Class Address: 335-B East Avenue K6, Lancaster, CA 93535 (unless noted otherwise); Located inside the Antelope Valley Public Health Center Note: AV Wellness Community Center is CLOSED on Mondays
For more information, please click 
HERE

Penny Lane Antelope Valley Transition Age Youth (TAY) Drop-in Center

is open Tuesday – Saturday to meet the needs of anyone ages 16-25. We provide access to warm meals, laundry services, shower access, AVTA weekly bus pass, case management, and workshops
The Children's Center of Antelope Valley

Wrap Around Engagement Desert Outreach (WEDO) CCAV is dedicated to providing a network of support to 
transitional-age youth
 (ages 16-25 years)
Penny Lane Centers 
Visit 43520 Division St. Lancaster, CA for some meals to go, shower and hygiene kits, laundry service, bus passes, and much more! 
Honorable Services Career Center
offers virtual services to veterans and their families (spouse and children) for FREE. The services include one on one career counseling, life coaching, and veteran to veteran conversations. We also offer court and probation approved virtual Anger Management classes for $20 per class Tuesday & Thursday 11:00am-12:00pm & 12:00pm-1:00pm. Contact us to learn about eligibility to have the class fee paid on your behalf. Please call (661) 527-5050 or email
info@honorableservicescc.com
to sign up for our virtual services.
Are you 16-25 years old? Want a hot meal? The TAY Drop-in Center is providing free meals and feel free to utilize their other services such as showers and computer access! 
Call 24 hours in advance! (661) 949-1206 
Desert Vineyard Church & The Free Marketplace



Guests will be invited inside to shop for themselves, just like a grocery store. An indoor waiting room is provided if needed. 
Every Wednesday 11:00 am - 3:00pm
1011 E. Avenue I, Lancaster, CA 93535
 


Grace Resources hot Meals and food pantry Schedule


https://www.graceresources.org/v2-hotmeal
https://www.graceresources.org/foodbank 



Love on Purpose: Free groceries



Monday-Thursday from 1 PM – 2 PM & Every Saturday at 10:45 AM.
Living Water Worship Center
1111 W. Ave. L12 , Lancaster, CA 93534.
For more information, please contact lwwc93535@gmail.com.
Contact to make an Appointment! 
Antelope Valley Wellness Community 
Outreach Coordinator- Clean Slate Initiatives (CSI) Team


NLSLA is seeking a temporary, full-time Outreach Coordinator to support the Clean Slate Initiatives team in the development & execution of outreach and engagement strategies in the Antelope Valley. For more Info click HERE



Olive Support Services 


OSS is happy to announce that we are growing and are currently looking for candidates (Part time and Full-time tutors and Facilitator). Inquiries should be sent to 
Liliana.lepe@olivesupportservices.org  or Siboney.vargasgonzalez@olivesupportservices



Want to work for #LACountyParks?




You can apply now and earn $15.96/hr working recreation-based jobs at parks at your local LA County Park. 

Apply 

HERE!

 Worker's permit required for those 17 and under.
Palmdale School District 
is seeking a Social Emotional Learning Specialist (SELS) Click 
here
 to learn more!
Come Join the AV Wellness Community.
Find resources and participate in wellness activities. The Antelope Valley Wellness Center offers a place for community members to gather, Support includes mental health, substance use, and general health and wellness resources.

All activities are FREE and open to the community. For more information click HERE.
Youth at Work Elevate
LA County youth ages 17-24 can explore new diverse career pathways, partner with mentors, and earn paid work experience and training through Youth at Work Elevate.

Eligible youth participants will earn $16 per hour and will be matched with high-growth, in-demand businesses with potential future job placement.
100% of the youths wages will be covered for up to 400 hours.
Interested youth job seekers can visit here t

o get started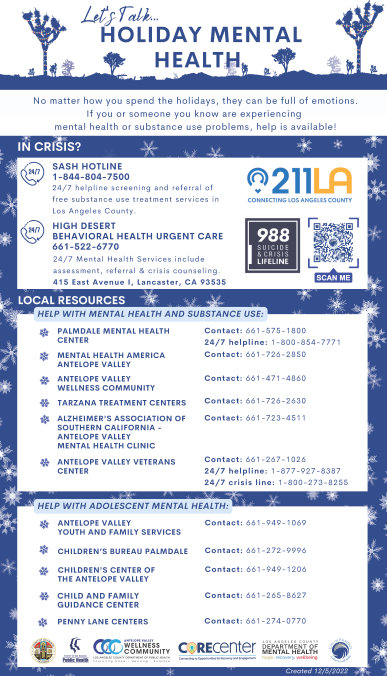 In response to forecasts of harsh weather this week, weather-activated shelters will be available effective immediately in the below areas:
Lancaster (Antelope Valley) – Monday, November 14, 2022, through Friday, November 18, 2022
Santa Clarita Valley – Monday, November 14, 2022, through Tuesday, November 15, 2022
Mount Wilson (LA City Mountains) – Monday, November 14, 2022, through Wednesday, November 16, 2022
People Experiencing Homelessness can access all Winter Shelters and the Augmented Winter Shelter Program by calling 2-1-1.

Frequently Asked Questions (FAQ)
1. How do I access a Winter Shelter bed?
Answer: LAHSA Homeless Engagement Teams (HET) can reserve a bed at a Winter Shelter site for clients they encounter through outreach. Clients can also call 2-1-1 directly to be connected to a Winter Shelter site. If a WSP bed is unavailable, 211 LA will issue a motel voucher upon activation of the Augmented Winter Shelter Program. 211 LA contracts with motels across the SPAs. Call handling steps are as follows:
Call 2-1-1 to be issued a motel voucher
Provide the 211 LA Call Center Rep with your current location
The 211 LA Call Center Rep will identify the motel closest to your location
211 LA will reserve the room and will provide you with the motel location
Arrive at the motel to check in
Please ensure you have the proper identification necessary to check into a motel room.
2. What is the Augmented Winter Shelter Program? 
Answer: The Augmented Winter Shelter Program provides low-barrier, safe, 
and supportive emergency shelters for individuals experiencing homelessness during severe cold and wet weather conditions, also known as inclement weather, that occur between November 1st – March 31st. The program aims to protect individuals from contracting hypothermia, pneumonia, and any medical or health-related conditions induced by extreme cold and wet weather. The program is activated for short periods throughout the winter shelter season as triggered by the weather patterns and conditions that meet the activation criteria (see next question). Individuals can safely come indoors to access hotel/motel vouchers on a first-come, first-serve basis for the duration of the activation period.
3. What happens when the Augmented Winter Shelter is activated?
Answer: The Office of Emergency Management (OEM) will issue a weather alert. 211 LA will issue motel vouchers to callers after the Augmented Winter Shelter Program is activated. Weather conditions must meet one of the following conditions to active the Augmented Winter Shelter Program:
Cold Weather Conditions: A cold weather alert will be issued when the forecast calls for three (3) days of low daytime temperatures accompanied by night wind chill temperatures of 32 degrees
Rain Conditions: The forecast calls for 1 inch of rain in 24 hours or calls for three (3) consecutive days or more of 1-4 inches of rain, accompanied by temperatures at or below 50 degrees.
4. Is transportation provided?
Answer:  211 LA will provide transportation accommodations for the clients to and from Winter Shelter sites and motel-based sites when the Augmented Winter Shelter Program is activated. ADA accommodations are available.
5. What is the best number to contact if I have a question about the winter shelter program?
Answer: The LAHSA Winter Shelter Program Guide provides a contact phone number for each winter shelter location. In addition, you can contact the winter shelter hotline number at 2-1-1 or 1-800-548-6047.
Additional Questions Regarding the Winter Shelter Program?
Contact LAHSA's Emergency Response Program Team, e-mail wintershelter@lahsa.org  
The Winter Shelter Program: Winter shelters provide shelter, warmth, food, and comfort to homeless individuals during the cold and wet weather season. In addition to temporary emergency shelters, each program location provides access to supportive services and housing assistance. LAHSA coordinates the Winter Shelter Program in partnership with the California National Guard, the county of Los Angeles, and the city of Los Angeles.
LAHSA is a joint powers authority of the city and county of Los Angeles, created in 1993 to address the problem of homelessness in Los Angeles County. LAHSA is the lead agency in the HUD-funded Los Angeles Continuum of Care, and coordinates and manages federal, state, county, and city funds for programs providing shelter, housing, and services to people experiencing homelessness.
Unfortunatly this event has been cancelled for today 9/15.
Please continue to check back for more events in the future.  If you are needing support related to this topic, please contact Student Health Services at (661) 722-6300 x6771 or email studenthealth@avc.edu
We apologize for the inconvience. 
TimelyCARE Grief & Loss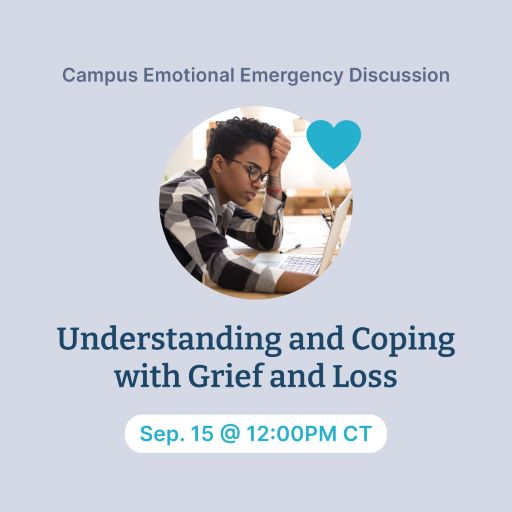 You are invited to a Zoom webinar.
When: Sep 15, 2022 12:00 PM Pacific Time (US and Canada)
Topic: AVC Grief & Loss Discussion with TimelyCare
Register in advance for this webinar:
https://timelymd.zoom.us/webinar/register/WN_pqR-AHsuSEigWRodRk-Fwg
After registering, you will receive a confirmation email containing information about joining the webinar.
More Grief Resources
Coalition to Support Grieving Students  https://grievingstudents.org/
COVID Grief Network https://www.covidgriefnetwork.org/
Heal Grief www.healgrief.org
National Alliance for Grieving Children www.childrengrieve.org
Student Health Services & TimelyMD
Grief and Loss Discussion (recording)

Brought to you by Dr. Stacia Alexander, Caress Adams, CA Students Care and the TimelyMD Team.  To view a recording of this conversation, please click HERE. 
If you need additional support, TimelyCARE is here for you. TalkNow providers are available on-demand 24/7/365 to offer mental health support related to grief, anxiety, relationships and any other troubles you may be experiencing. For more information and frequently asked questions about TimelyCARE, click here. 
Other resources include:
Monkeypox: What you need to know
Your monkeypox questions answered
Monkeypox cases are rising across the country. As of August 1, there are 400 confirmed cases of monkeypox in Los Angeles County and at least 5,200 cases in the United States. The good news is that for people who meet certain criteria, access to monkeypox vaccines is expanding. Los Angeles County now has about 24,000 doses available, some of which are being offered to eligible UCLA Health patients.
What is monkeypox? A zoonotic disease, monkeypox was originally transmitted from animals to humans. It causes symptoms similar to but milder than those of smallpox, which was declared eradicated in 1980. 
Human-to-human transmission of monkeypox generally occurs through direct contact with skin lesions, bodily fluids or contaminated items, such as sheets or clothing, that have been in contact with fluids or sores.
Following exposure, symptoms typically present in five to 21 days and include a fever, swelling of the lymph nodes, body aches and fatigue, as well as a rash of bumps and blisters. Most cases of monkeypox last two to four weeks and do not require hospital admission. 
Individuals who think they might have monkeypox should contact their primary care doctor, who can assess symptoms and possible exposure and refer them for testing. 
Additional Supports & Resources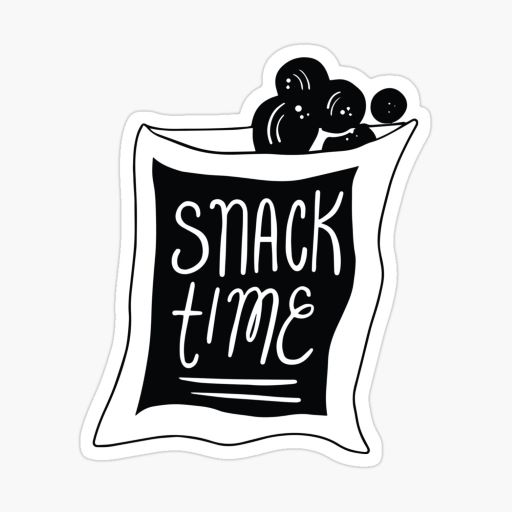 Free Snacks!   
Need a couple snacks to help get you through while you're on campus taking classes?  Stop by the Student Life Office T700 E
Monday - Thursday 7:30AM-6PM & Friday 7:30AM-11:30AM
Digital experiences that prepare you for the conversations that matter most. 
Kognito creates digital experiences that prepare people for the conversations that matter most. Our scientists, artists, and technologists use the latest principles behind neuroscience, social cognition, and game mechanics to create simulated conversations with virtual humans where people learn, practice and self-assess their ability to manage conversations that can lead to positive changes in social, emotional, and physical health. Kognito's simulations have been licensed by over 500 leading health, education, nonprofit, and government institutions. The company's science-driven and research-proven approach have made Kognito the only company with health simulations listed in the National Registry of Evidence-Based Programs and Practices (NREPP). Learn more at www.kognito.com
Student Health and Wellness Made Simple
Student Health 101, a free online magazine. Each monthly issue is full of relevant, timely information, from eating well and staying active to managing stress and studies.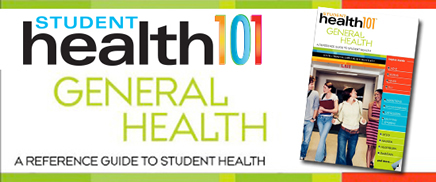 The Teen Call Line 844-810-0062     Need to talk? We're Here.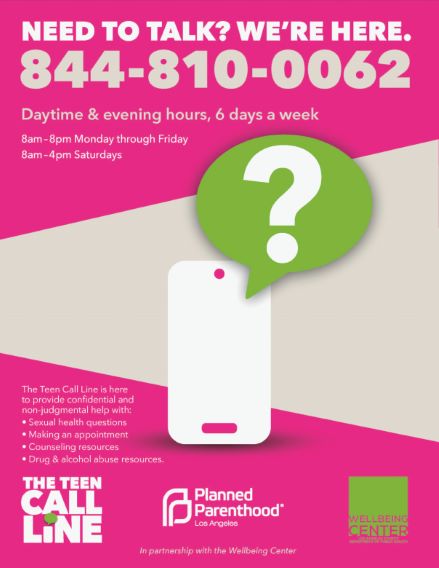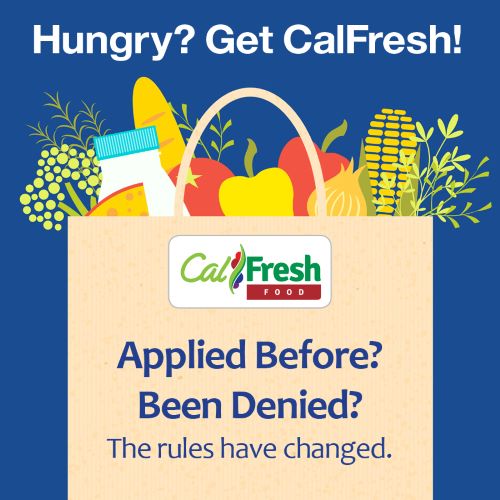 Hungry?  CalFresh Can Help.
If you're a student enrolled half-time or more, you might be eligible for CalFresh.
Campus resources can be found at:
Student Health Services https://www.avc.edu/studentservices/health
Basic Needs:  https://www.avc.edu/basicneeds
Need more info? Email studenthealth@avc.edu
CA COVID-19 RENT RELIEF 
Apply Now: HousingisKey.com or call 833-430-2122



WEDO Connection Post & Drop-In Center   45111 Fern Avenue Lancaster, CA    (661) 949-1206 CCAV.ORG/CONNECTION
Clothing Assistance-Laundry & Shower Access-Housing Assistance-Hot Meals Available-GED Assistance-Mental Health Services-Support Groups-Employment Assistance


COVID-19 Update Group
Join us to learn about the latest updates about the pandemic. Every Friday 4:30 - 5:30 PM
Click here to join the meeting on Teams.
For more info contact Cassandra Morga cmorga@dmh.lacounty.gov



The American Lung Association is committed to helping educate, intervene and prevent the use of tobacco and nicotine by the next generation. This is especially important because close to 95 percent of smokers try their first cigarette before the age of 21. With the Federal Drug Administration's recent announcement about teen vaping reaching epidemic levels, the fight against nicotine and tobacco has become even more vital. The resource link below offers  the tools to not only talk about the dangers of tobacco but to provide the tools to help quit if already addicted. 
Resource Link click here.  


https://www.calhopeconnect.org/
Helping to fund, develop, and implement mental health services at the state, regional, and local levels. We are delivering crisis counseling support for Californians impacted by COVID-19, with funding from the Federal Emergency Management Agency (FEMA).
This service is part of the Crisis Counseling Assistance and Training Program run by the California Department of Health Care Services, in response to the COVID-19 emergency. See the CalHOPE website for more state resources.
WE EXIST  
LGBTQ+ Support Groups Information offered through Tarzana Treatment Center
for more info please call (818) 527-6562 or  WeExist@tarzanatc.org


Department of Mental Health Supports for All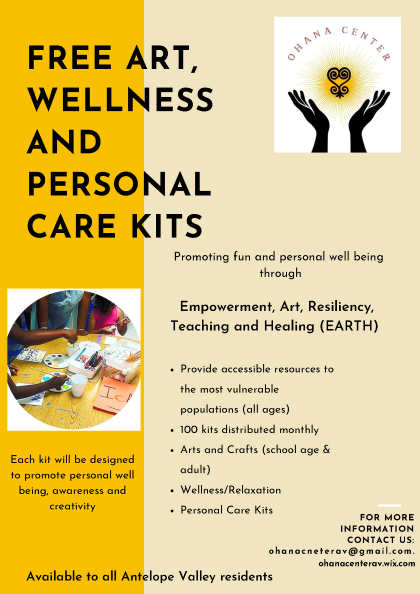 Wellness and Personal Care Kits from the Ohana Center
For more information contact ahanacneterav@gmail.com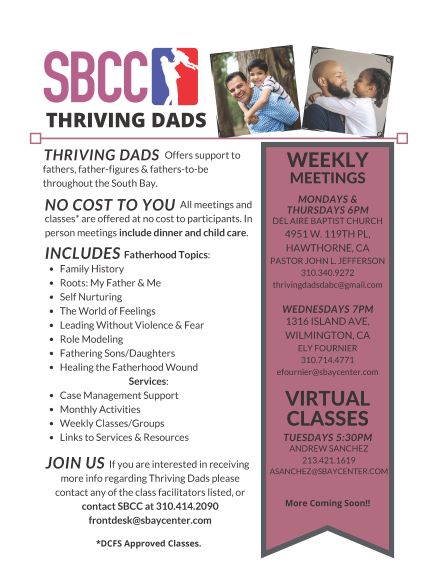 Thriving Dads Virtual Classes Tuesdays @ 5:30PM
Please contact Andrew Sanchez directly at (213) 421-1619 or email asanchez@sbaycenter.com for link to join.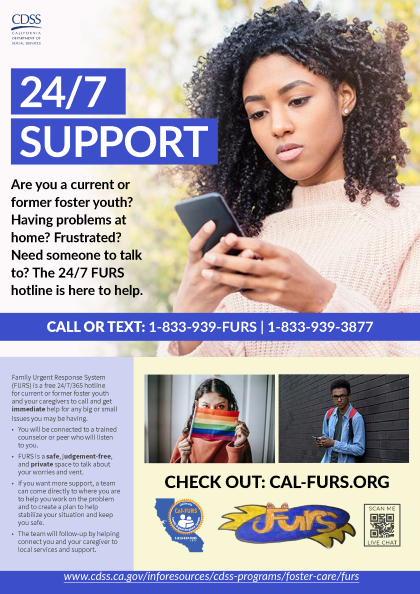 Behavioral Health Urgent Care Center -  Crisis Mental Health Help Available 24/7 Please call (661) 522-6770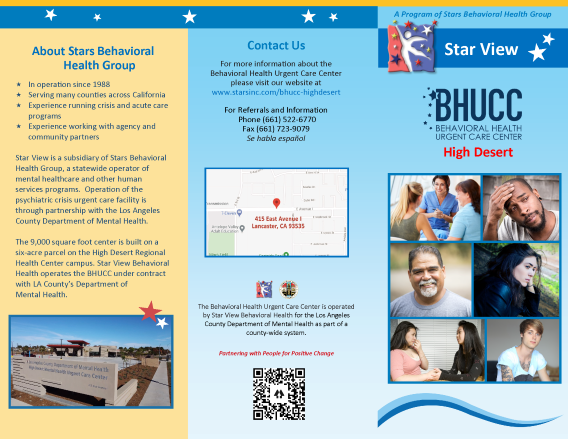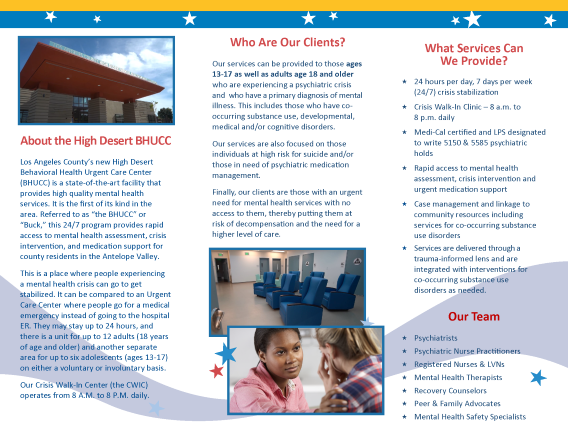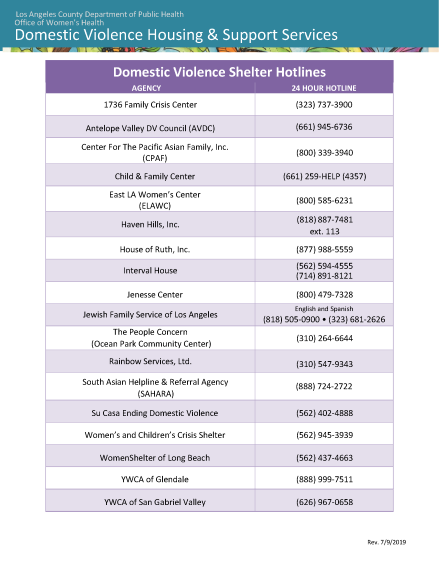 Need County and Community Resources?  Access The 2020 People's Guide here by clicking on the link below.  The guide is available in both English and Spanish.  Contact studenthealth@avc.edu if we can help get you connected!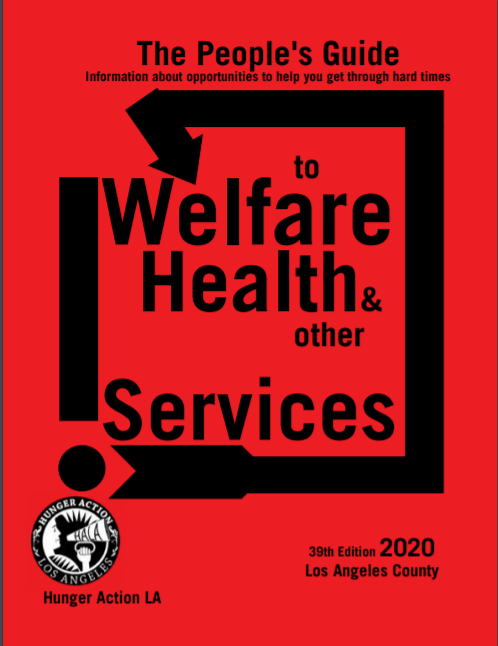 LACO_English_2020_Peoples_Guide_Final.pdf
LACO_Spanish_2020_Peoples_Guide_Final.pdf

National Domestic Violence Hotline  1.800.799.7233

National Suicide Prevention Hotline  1.800.273.8255
Department of Social Services   
Students can apply for CalFresh at: https://students.getcalfresh.org/
Other benefits and information available at the Your Benefits Now website: https://www.yourbenefits.laclrs.org/ybn/Index.html
The DPSS Customer Service Center can be reached at (866) 613-3777.
Medi-cal


Crisis Resources
SAMHSA's Disaster Distress Helpline
This Helpline provides crisis counseling and support to people experiencing emotional distress related to natural or human-caused
disasters. Call 1-800-985-5990 or text TalkWithUs to 66746 (Spanish: Hablanos) to connect with a trained crisis counselor.
Crisis Text Line
Anyone experiencing emotional crisis can text HOME to 741-741 to communicate with a compassionate, trained crisis counselor.
 
Valley Oasis Liaison
Sexual Assault Advocate if you need assistance or support regarding dating violence, domestic violence, sexual assault and stalking past or present, please contact Maria Gonzalez at (661) 949-1916.