Eating Healthy
courtesy of
Antelope Valley Partners for Health
Cooking with Kassah
Please click on the video link to watch Kassah make an amazing meal with ingredients from the farmers market!
https://www.youtube.com/watch?v=XdBE5zpTD9E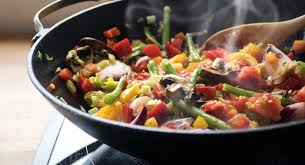 Health Events: Fall 2020
Some events will be held at both Lancaster and Palmdale Center! 
More updates coming soon!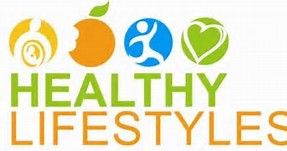 Spring 2020 - Join Us!
Who's Stressed?  Me? Surviving Stress and Anxiety in College and Beyond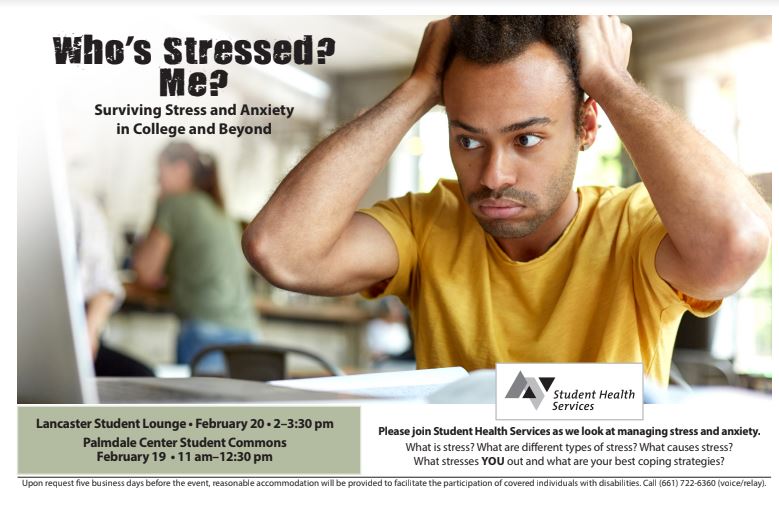 CalFresh @ AVC!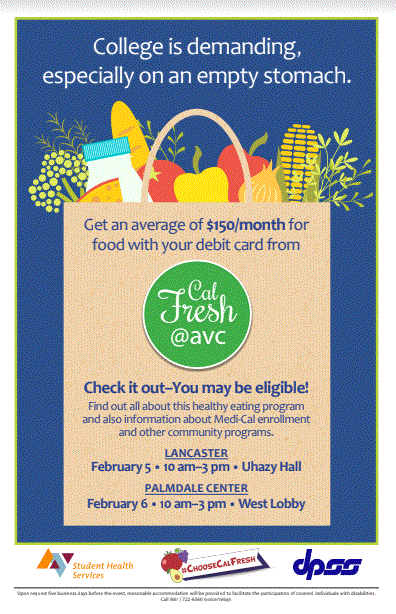 Join us at ZUMBA!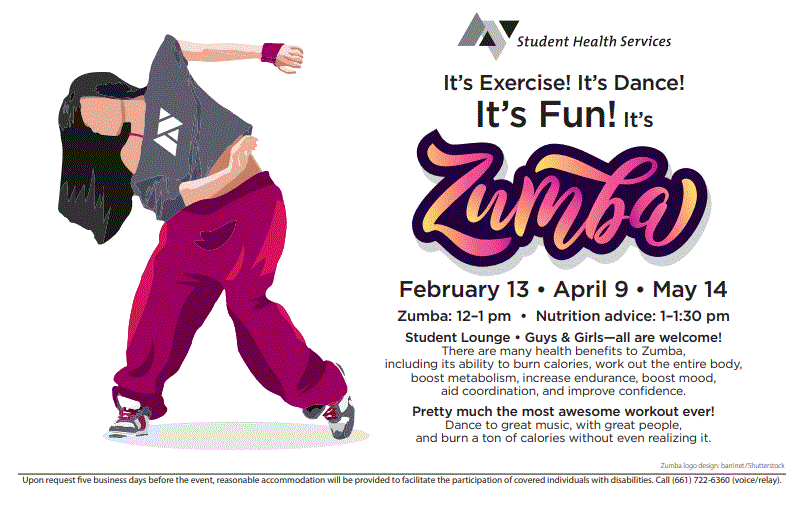 NoMORE Art Contest:
All Art work must reflect the Valley Oasis Mission Statement.  All Art Work due April 22, 2020 by 6 PM in the Student Life Office T700 E1 - located just north of the Performing Arts Theater.  
Download the art contest application at:  www.avc.edu/studentservices/health/oasis

Crisis Text Line Information
Feeling Overwhelmed?  Crisis Text Line provides free, 24/7 service to people in crisis.  All via text.  In crisis now?  Text 741741.
Visit the Crisis Text Line @ crisistextline.org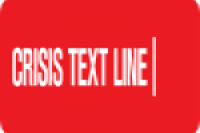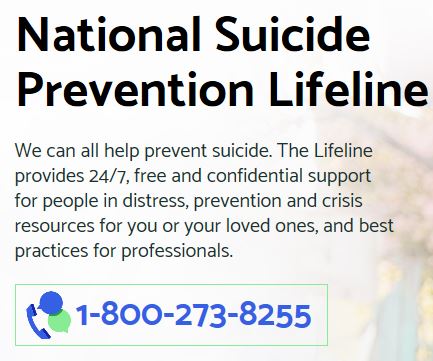 Marauder Market 2020