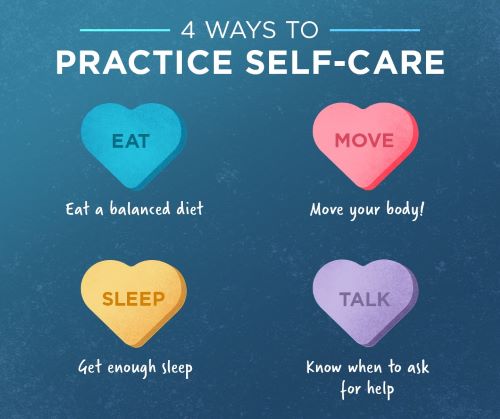 Antelope Valley College offers 24/7 medical and mental telehealth for students. Click here to get started. 
Antelope Valley College offers a telehealth program for students called CA Students Care. The service provides access to 24/7 medical and mental telehealth care across the United States, with no cost at the time of visit!
Whether you're feeling sick or overwhelmed, you will be able to talk to a licensed provider from your smartphone or any web-enabled device. Licensed providers are available to diagnose non-emergent medical conditions, prescribe medications and offer mental health support via phone or secure video visits. Below are a few FAQs about CA Students Care.
Q. Who can use CA Students Care?
A. Any Antelope Valley College student, whether you are accessing instruction in person or remotely.
Q. What services are available?
A. There following services are available to all students:
Medical: 24/7, on-demand access to a medical provider that can treat a wide range of common illnesses like cold and flu, sinus infection, allergies and more
TalkNow: 24/7, on-demand access to a mental health professional to talk about anything at any time
Q. How can students access CA Students Care?
A. You can go to  www.CAstudents.care  to register for and access telehealth services. You can then have visits from any web-enabled device throughout the United States – smartphone, tablet, laptop, or desktop. You must use your legal name as listed in Banner to create a profile. You may then change to a preferred name.
Q. How much does a visit cost?
A. There is no visit cost for Antelope Valley College students.
Q: Can CA Students Care services diagnose COVID-19?
A: CA Students Care will virtually assess symptoms and administer frontline care in a contained environment to limit the spread of illness. They will also give recommendations on need for testing vs. self-quarantine, and where to go if testing or further care is needed.
 

Are you thriving or just surviving?
The COVID pandemic has created a concurrent crisis around mental health. We all need to be taking care of each other, but that includes ourselves. CA Student Care tele-mental health counseling services will help you address the anxiety and stress that can, if left unaddressed, deteriorate into crisis. Please connect today by registering for telehealth services here.