Information & Welcome Center: Campus Tours
Visiting a college campus is really the best way to know if it's right for you!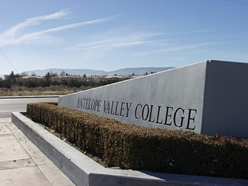 Group Visits
Plan and schedule a campus tour for your group or organization.  Tours may be tailored to the specific programs and services of interests within your group.
Individual Visits
We'd love to have you (and your family) on campus for a tour tailored to your interests.
For Details and Information Call (661) 722.6331
Virtual Tours Coming Soon!
Faculty Participation Sign Up