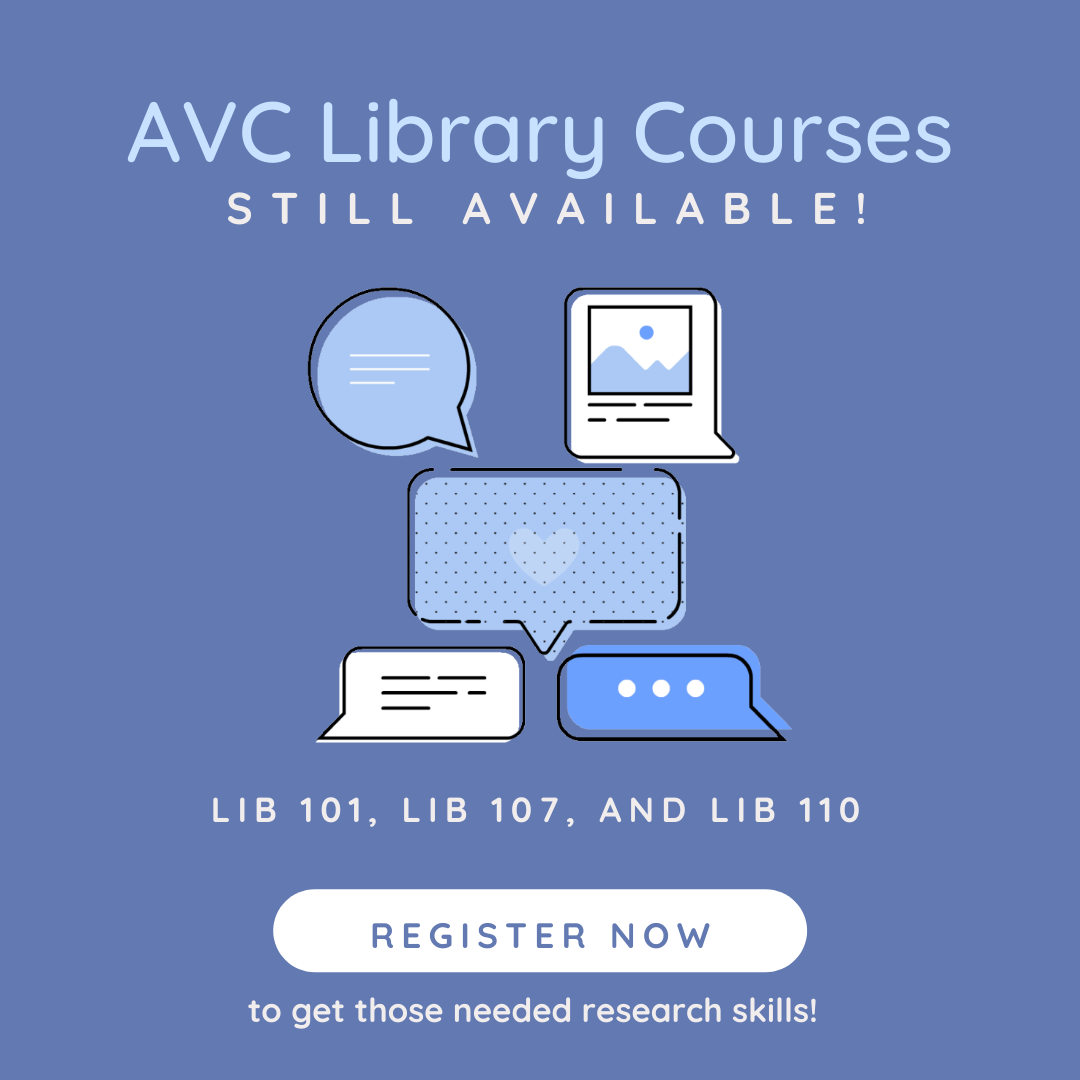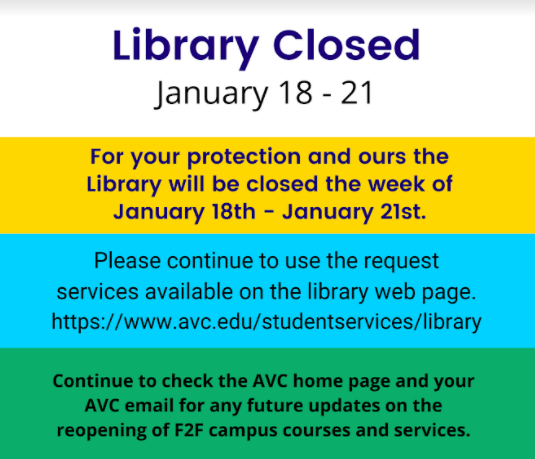 To make your Study Room reservation, click

 here.
The Library is offering in-person services (

NO APPOINTMENT NECESSARY

), as well as curbside service. Available resources/services include: Requesting Reserve Materials (textbooks), Request Library Materials (books/DVD's) and more. The Library's hours for Spring 2022 are: Main Campus: M-Th 7:30a-7p, Fri 7:30a-11:30a, Palmdale Center Library: M-Th 8a-5p, Fri 8a-11:30a. Please note: you WILL need your AVC Student ID to utilize library services. Need to get a student ID? Click here for details.                                 
---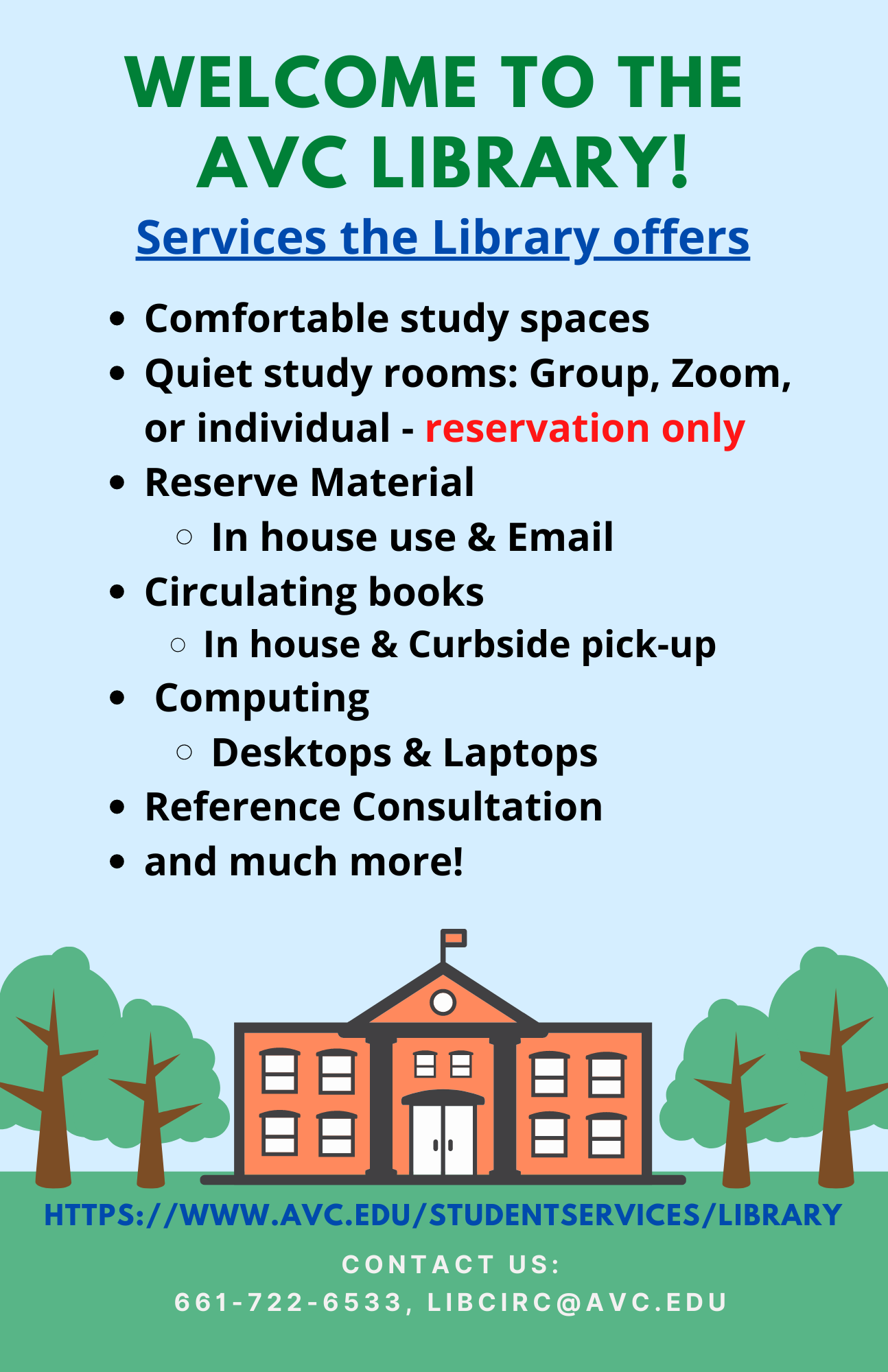 Search for Resources
Search here for journal articles, eBooks, and other media.
Search here for books and reserve materials.