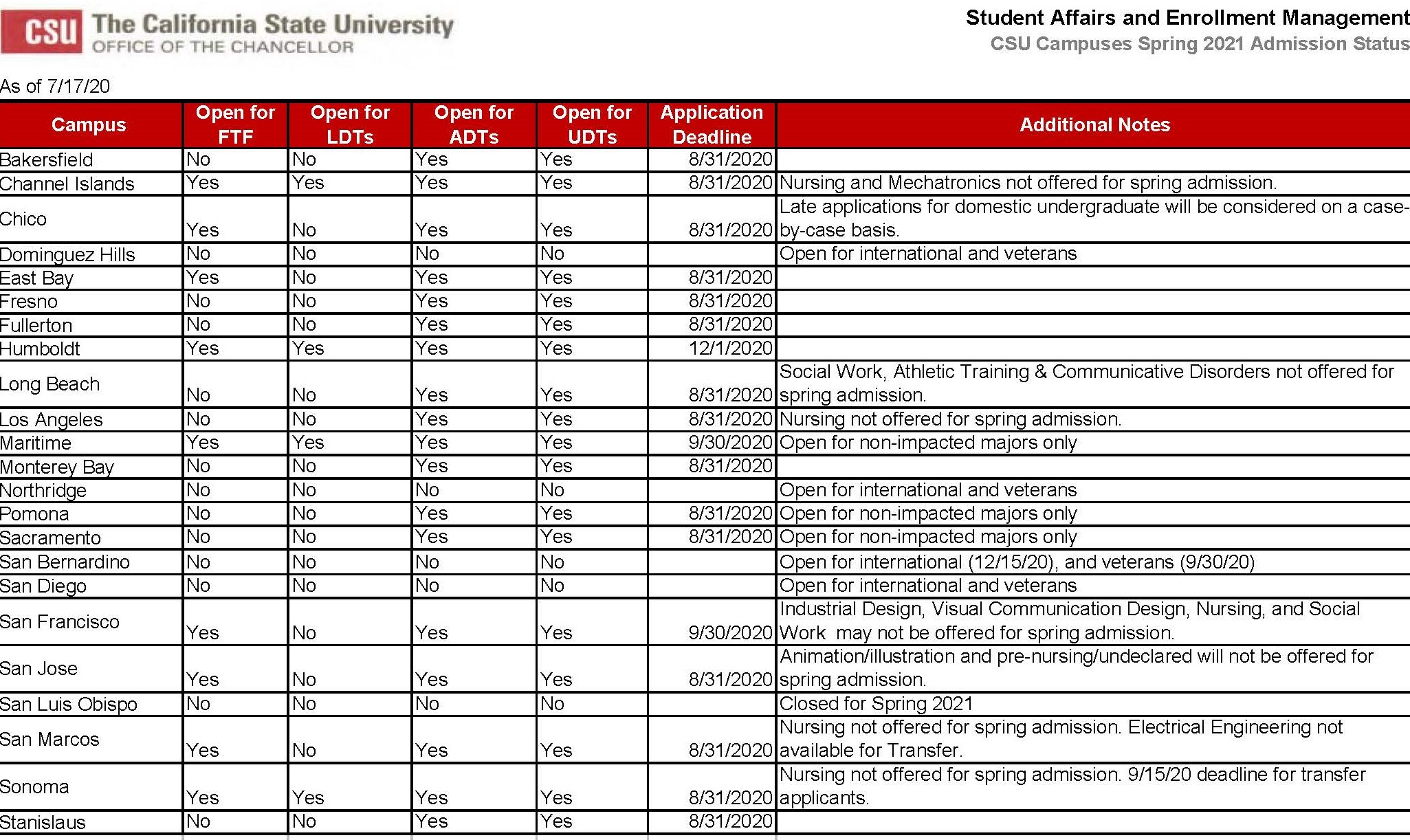 Transfer to CSU
Complete your GOLDEN 4 as soon as you can (With a "C" grade or higher)
Oral Communication: COMM 101 or 103
Written Communication: ENGL 101
Critical Thinking (Choose one): COMM 115, ENGL 102, 103, PHIL 101, 106, 110, 201
Math: MATH 110,115,116,124,128,135, 140, 148, 150, 160, 220, 250
Complete 60 CSU transferable semester units with a minimum 2.0 GPA. Please note that the required GPA can be significantly higher due to applicant pool and impaction for major or campus
Depending on your major, you will want to explore the Associate's Degree for Transfer – check with a counselor for information
Complete your major preparation coursework. Look at www.assist.org for specific requirements for your target university and major.
Complete your general education requirements. For the CSU, this can be completed using the Intersegmental General Education Transfer Curriculum (IGETC) or CSU General Education Breadth (CSUGE)               
Apply on time! CSU's priority filing period for admission is October 1-November 30 one year prior to your actual transfer
Transfer to CSU Tools
CSU Academic Planner via California Colleges:
Utilize the planner to keep track of your academics
Associate's Degree for Transfer:
Some CSU's will give priority to students who have an Associate's Degree for Transfer in certain majors. Check with your counselor to see if this is the right path for you.
Typical time frame for submission of CSU Application is October 1 – November 30 for Fall admissions and August 1 – 31 for Spring admissions.