AVC Housing Resources
Our Basic Needs Center works with students to identify, provide, and/or support housing options for our students facing homelessness or housing insecurity.
Image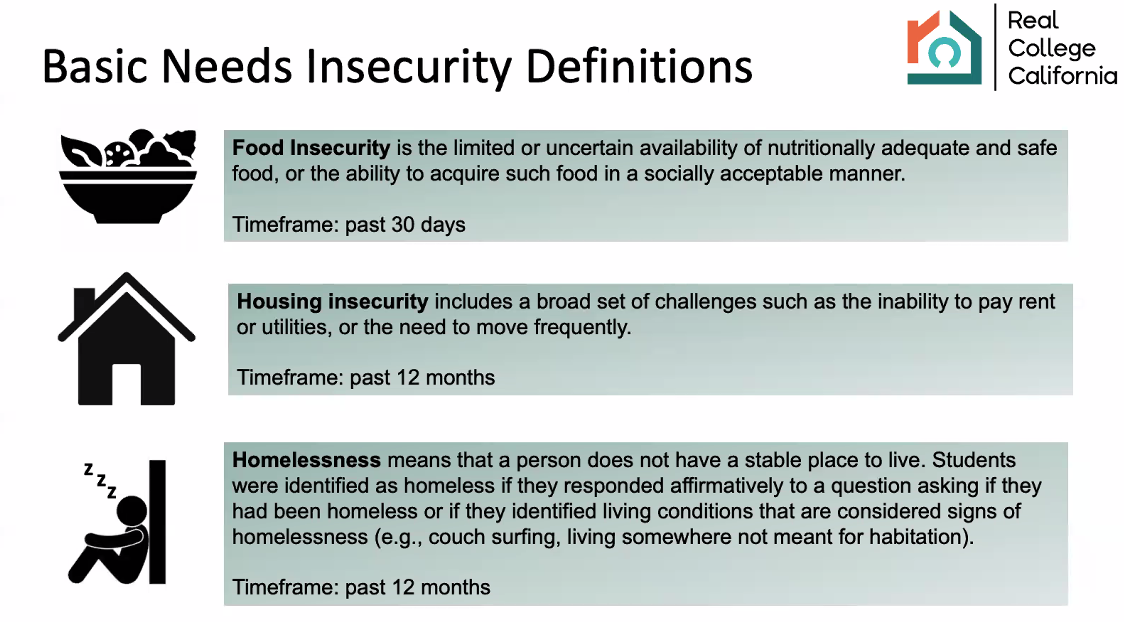 Once a applies for via our current semester's Basic Needs Application for Housing services eligibility is determined. In order to qualify for Housing through AVC a student must meet the following requirements:

12+ unit enrollment at AVC

2.0 Semester Term GPA

2.0 Cumulative GPA

Enrolled in courses that follow Academic Education Plan provided by counseling.

If a student meets eligibility requirements our team will then contact the student via email or by scheduling an appointment to discuss situations on a case by case basis.

Students will then be referred to a branch of our Housing program that best fits their need. 
Are you a landlord interested in renting rooms to AVC students in need? Please fill out our interest form!
Community Housing Resources
If you do not qualify for AVC's Housing Program, there are many agencies in the Antelope Valley that assist. Please explore the variety of services they provide:
For students who currently have housing but are looking for additional housing support resources: