Course Finder Tool
The quickest way to check for online courses is using the AVC "Course Finder Tool."
Step #1: Pick Your Term
Step #2: Choose Your Subject
Step #3: Select "Online Classes Only" and hit Search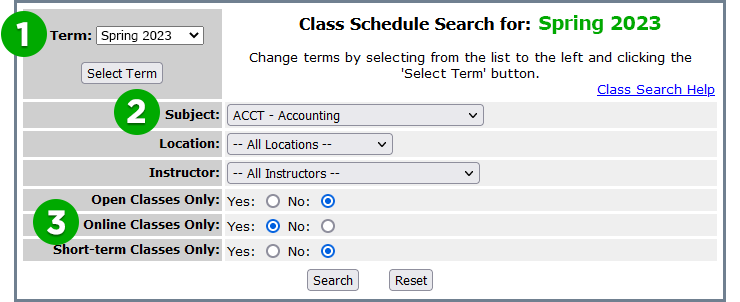 Did You Know?
"Online (DEd)" means that the course is conducted completely online, with NO campus meetings required.
View a list of all available Class Formats.
NOTE: Each online course may have special instructions!
Spring 2023 Courses - Important Information
Click on the course name for additional course information. If a course is taught entirely online, instructors may not provide further information. If course information is not listed, students should contact the course instructor or the instructor's division for special instructions.
Biology
Political Science