Administration Building, Room A126
661-722-6300 x6301
661 722-6333 (fax)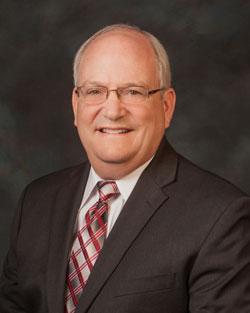 From its humble beginnings in a single classroom at Antelope Valley Joint Union High School in 1929 with an enrollment of 20 students, Antelope Valley College has grown to a campus of over 135 acres, has a large academic center in Palmdale; aeronautic programs at Fox Field; an early college program in partnership with the high school district at SOAR High School located on the main campus; services and classes at Rosamond High School; and classes for incarcerated students. Our annual unduplicated enrollment is greater than 18,000 students. As we celebrate our 90th anniversary, over the breadth of its history, the college has gained a national reputation for its service to the community and industry. Today, the college offers transfer degree programs, associate degree and certificate programs, training opportunities for career enhancement, basic skills instruction, and lifelong learning opportunities.
The contemporary curriculum offerings of the college prepare students for transfer to prestigious four-year colleges and universities in the University of California system, the California State University system, and outstanding private institutions such as the University of Southern California, Brigham Young University, universities in the Ivy League, and Stanford University. For example, the University of California, Los Angeles (UCLA) accepts a large number of the Antelope Valley College Honors Program students enrolled in the Transfer Alliance Program (TAP). Additionally, we have articulated transfer engineering programs with CSU Bakersfield located directly on the main campus.
The college was selected as one of just 15 of the 114 community colleges in the state to begin offering a baccalaureate degree. Our program, Airframe Manufacturing Technology, began accepting students in the fall of 2016 and conferred the baccalaureate degree to its first class at commencement 2019. Additionally, the college was chosen as one of the 24 in the state to offer a 2+2+3 law school articulation with six highly recognized universities and law schools, graduating our first class in 2016. Further, throughout its history, the college has maintained strong partnerships with business and industry in the Antelope Valley, developing programs of study to ensure entry into professional careers in fields such as public safety, health sciences, aviation, business, and engineering. These strong ties to the local industry also ensure workplace opportunities for our graduates in the technical trades, among them aviation, automotive, manufacturing and fabrication, electronics and welding. In meeting an immediate industry need, the college created a highly compressed, 8-week intensive certificate program leading to immediate employment in the aerospace industry.
Antelope Valley College is a very special place that prides itself on the professionalism and expertise of its administration, faculty, and staff. Every employee of the college is dedicated to your success as a student at the college, and as a citizen in your community. I have every confidence you will find your time at Antelope Valley College to be well-spent and enriching.
On behalf of the Board of Trustees of the Antelope Valley College, and the entire college community: Welcome. Thank you for choosing to share your collegiate experience with us. We stand ready to support your personal journey to achieving your goals.

Ed Knudson
President
SaveSave