Archives
I Dream in Color: A Contemporary Look at the Evolution of Chicana/o/x Art
March 13- April 8, 2023
Public Reception: Saturday, April 8 from 1-4 pm
Featuring artists: Fabian Debora, John Zender Estrada, Jessie Fregozo, Margaret Garcia, Gronk, Aida Huerta (Isla), Isabel Martinez, Rick Ortega, Nuria Ortiz (Ms.Yellow), Obed Silva, Pinchi Michi, Mike "Angel" Velasquez, and Miranda "Nana" Villanueva.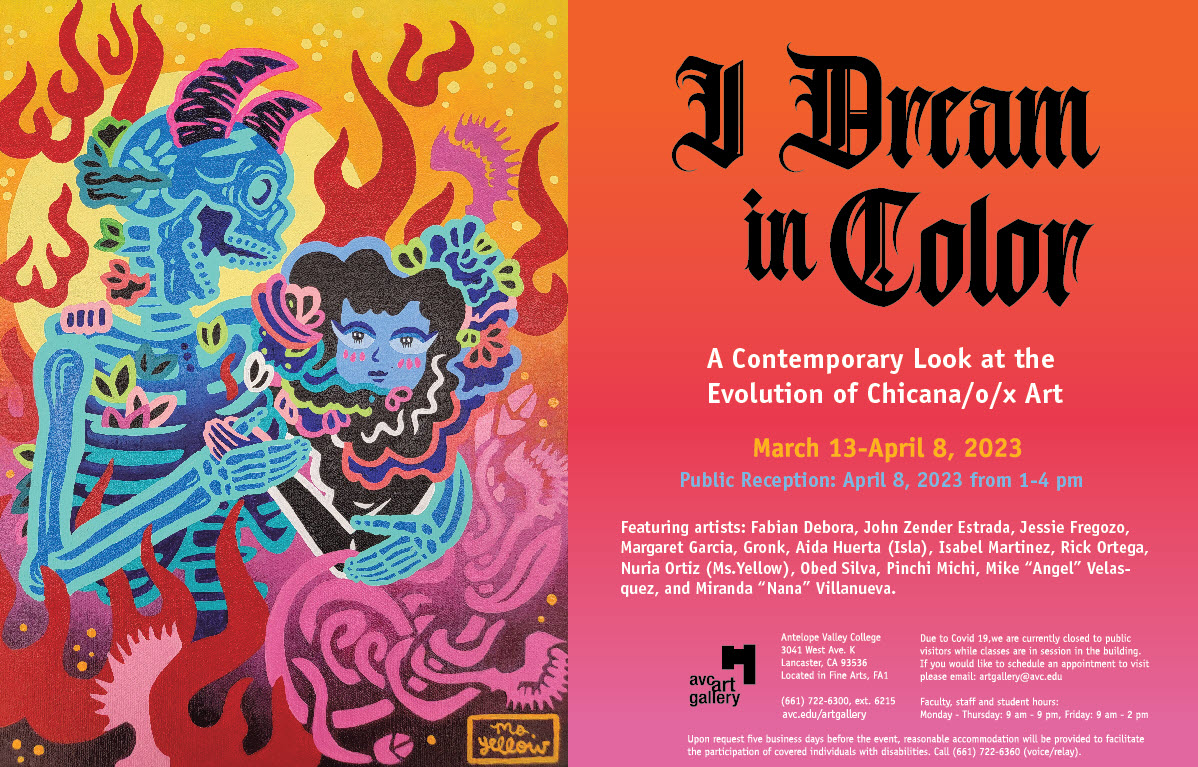 Chicanx Art has a history of transforming and evolving to represent the lives, needs, and politics of the community it represents. Much of the art and the artists creating Chicanx Art were heavily influenced by the Chicano Movement (El Movimiento) which began in the 1960s as a cultural and political movement that sought to promote the social and political rights of people of Mexican descent in the United States. Throughout the movement and beyond, Chicana/o/x people have used art to express their cultural values to not only illustrate contemporary struggles and social justice issues, but also to educate, inform, and unify around culture and histories. Reflecting the inclusivity of Chicanx culture, this exhibition acknowledges the many diverse experiences and identities of people to reflect the ongoing struggles and contributions of Chicana/o/x communities.
Currents
Yubo Dong, Dave Martin, and Renée Reizman
January 23-February 18, 2023
Public art workshops: Saturday, February 4th from noon-4 pm (free)
Public closing reception: Saturday, February 18 from 1-4 pm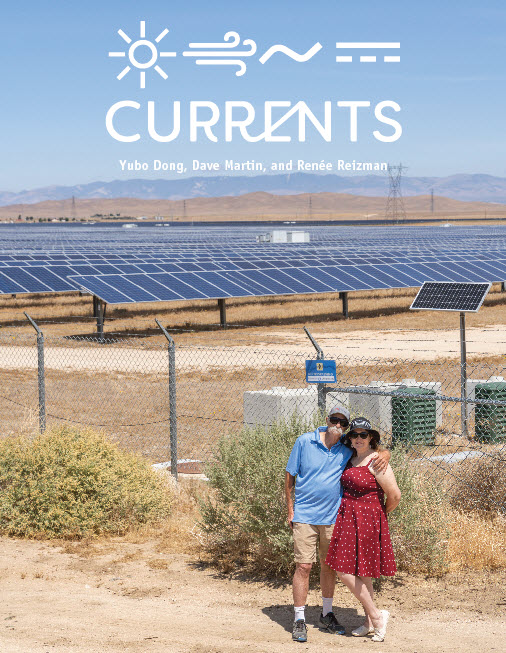 The desert landscape is a symbolic space, both a topographical and cultural metaphor. Its visual aesthetic contains infrastructure which is physical—solar and wind farms, the aqueduct, steel power poles, and substations—but within that infrastructure is a network of the relations between things—governing laws, land ownership, people, and concepts that also shape the environment. Currents is a social practice exhibition on the political aesthetic infrastructure in the desert, documenting both the visible and the invisible, the verbal and the inaudible, the thinkable and the unthinkable, the possible and the impossible. The exhibition questions the poetics and politics of green desert infrastructure, and the networks and undercurrents in between. What does power mean to you?
Designed around a participatory series of workshops facilitated by Yubo Dong, and Renée Reizman, the exhibition will include photographs created by participants during the Capturing Energy workshop sessions. Dave Martin and Renée Reizman will lead free public artmaking workshops working with cyanotype, and wind turbine models on February 4, 2023.
Horizon: Friends of the Gallery Exhibition 2022
November 14-December 3, 2022
Public Reception: December 3, 2022 noon-3 pm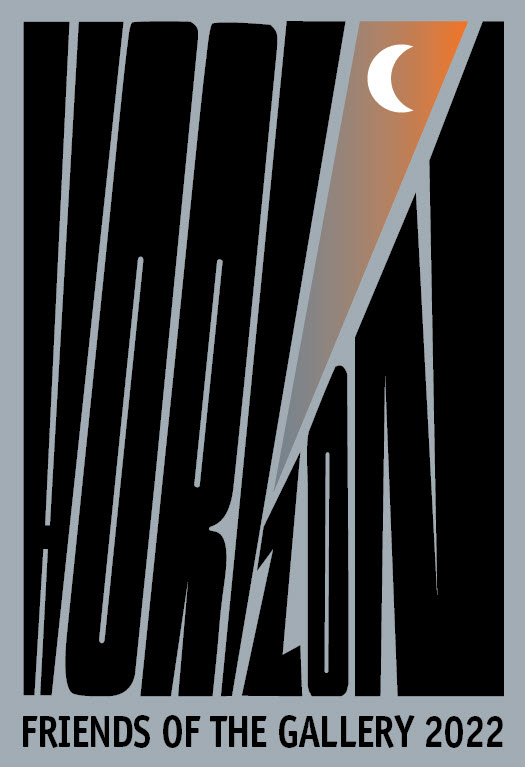 The Friends of the Gallery exhibition incorporates a diverse variety of media, from oil on canvas and ceramics to video and digital media. It represents artists of all ages and backgrounds to cultivate a dynamic exchange between students, local artists, and our friends in the broader community. Horizon, the title this year, references expanding your frame by experiencing new artistic perspectives, and the range of perception and knowledge created through artistic viewpoints. "The horizon leans forward, offering you space to place new steps of change." Maya Angelou, On the Pulse of Morning.
Opulent Mobility: Re-Imagine Disability
October 9- November 4, 2022
Public Reception: Sunday, October 9, 2022 from 1-4 pm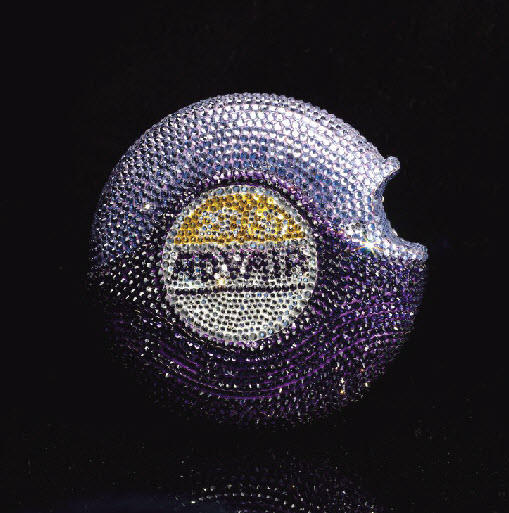 Image credit: Advair Diskus/Inhaler by Judith Klausner
Image description: an inhaler discus bejeweled in purple, lilac, gold, and clear rhinestones against a black background.
Participating Artists: A. Laura Brody, Kat Chudy, Katlin Combs, Kellie Gillespie, ju90, Bronte Grimm, Ash Hagerstrand, David Isakson, Judith Klausner, Ellen Mansfield, Lisa Merida-Paytes, Katherine Sherwood (online only), Annelies Slabbynck, Misty Stokes, and Rachel Ungerer.
Curated by A. Laura Brody and Anthony Tusler.
There is so much that able-bodied people could learn from the wisdom that often comes with disability. But space needs to be made. Hands need to reach out. People need to be lifted up. –Alice Wong, Disability Visibility: First-Person Stories from the Twenty-first Century
Antelope Valley College Art Gallery is pleased to present Opulent Mobility, which gives voice to artists re-imagining disability as opulent and powerful. This group exhibition brings together fifteen local, national, and international contemporary artists, working in a range of visual media, each of whom produce works around their narrative and experiences based on the systemic structures and representations surrounding the labels of disability. Their visual interpretations are a powerful reminder that accommodation, understanding, and appreciation is important for social justice, but there is also a unique wisdom from those with disabilities that should be heard, empowered, and lifted up.
Rooted in Culture: Moving Toward the Future
Neshkinukat Indigenous Art Network
September 6- 30, 2022
Public reception: Saturday, September 24, 2022 from noon-3 pm.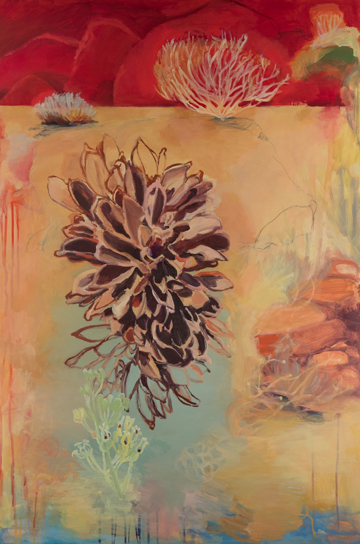 Image Credit: Gail Werner, Desert Composite VIII, Oil on Wood Panel, 36" x 24", 2019
Participating artists: EllaRose Bednorz (Patawomeck), Maree Cheatam (Cherokee), Valena Dismukes (Choctaw/African American), Peggy Fontenot (Patawomeck/ Potawatomi Descent), Nadiya Littlewarrior (Potowatomi), Evelyn Lozano (Kitanemuk-Tejon Indian Tribe), Matthew WhiteBear McMasters (Cherokee), Nadia Reed (Chinook), Carlos Reynosa (Cherokee), Corina Roberts (Osage/Cherokee), Camila Delos Santos Speed (Chickasaw), and Gail Werner (Cupeño/Luiseño/Kumeyaay). Curated by Kat High
Neshkinukat-One Who has Relatives means "we are all related" in the Luiseño language. A network of Indigenous artists from a number of different tribes throughout California, Neshkinukat's ongoing efforts offer a glimpse of the continuing role that Native Americans play in California's artistic life. The cultures represented are living cultures which are dynamic, while still being rooted in the millennia of tradition. 
Rooted in Culture: Moving Toward the Future at the Antelope Valley College Art Gallery features a wide variety of mediums, including gourds, sculpture, ceramics, paintings, photography, and video focused on the connections to tradition, culture, and each other. While these cultures form part of the deep-rooted fertile bedrock on which the California experience rests, many Californians remain unaware of the Native artists who continue to express themselves and their histories through their work. This multi-generational, multi-national exhibition of Native artists living our urban, So Cal existence is intended to support, educate, and inspire.
2022 Student Art Exhibition
April 18-May 5, 2022
Public reception: April 23, 2022 from noon-2 pm.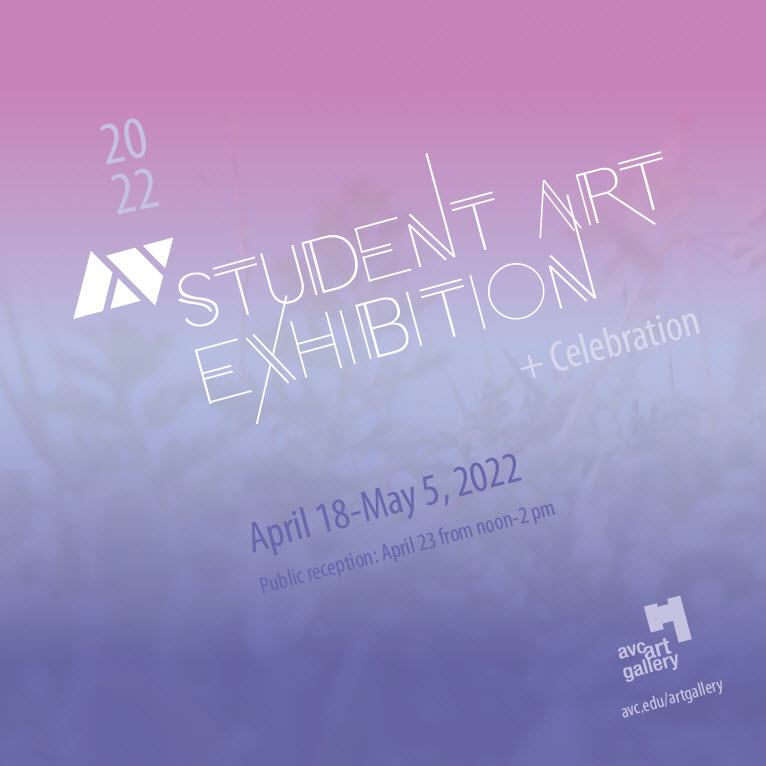 The annual Antelope Valley College Student Art Exhibition provides a unique opportunity to view a collection of works produced by current AVC art students. Spotlighting the talent, creativity, and dedication involved in art making, the exhibition features painting, drawing, printmaking, ceramics, design, media and photography explorations. The exhibition celebrates the wide range of visual art disciplines available at AVC, and the diverse media and expressive content our student artists are creating during their time on campus.
Andrea Bersaglieri
Dirt, Weeds, Fire: Unearthing a Novel Ecosystem
February 28- April 1, 2022
Public Reception: Saturday, March 26, 2022 3-5 pm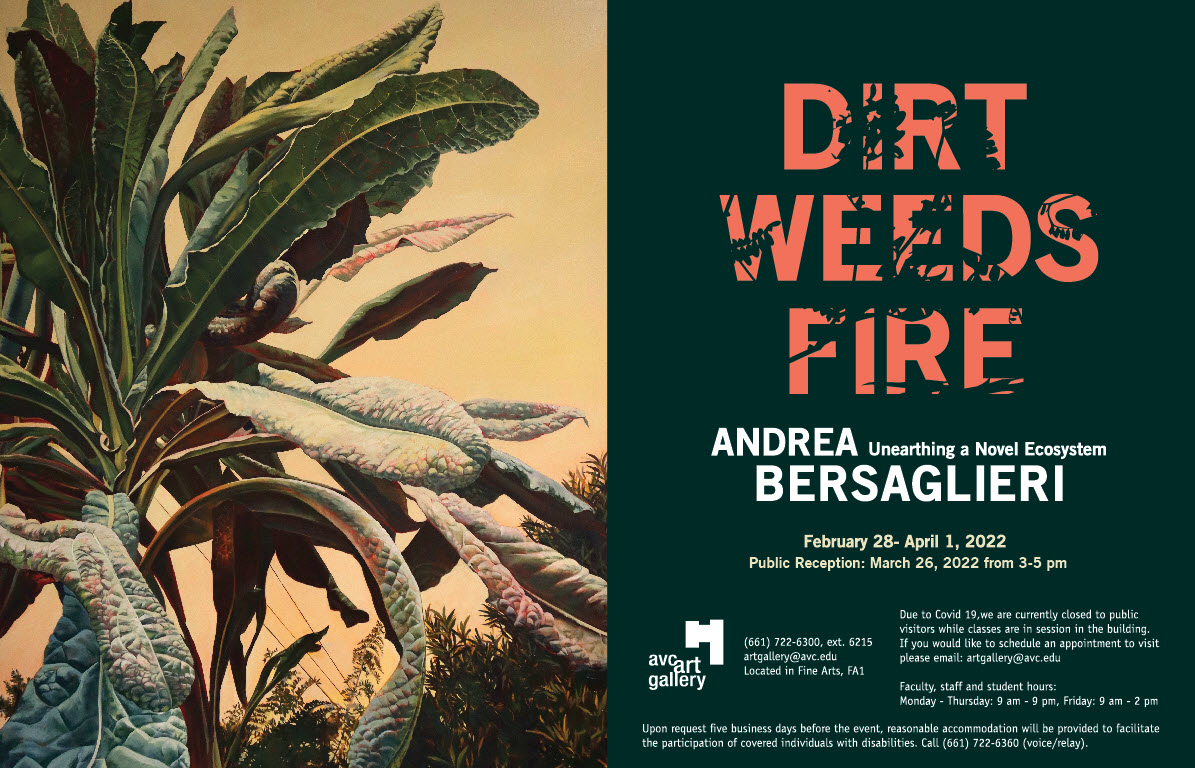 From her small plot of land in suburban Los Angeles, Andrea Bersaglieri documents the trees, plants, weeds, and dirt from her yard to investigate and question our collective definition of nature, and how humans are directly and indirectly impacting the environment. Her work observes how nature continually reasserts itself through our vacant lots, city parks, the sides of freeways, and even our backyards creating a "substitute nature." In an effort to understand these new evolutionary novel ecosystems—or assemblages of self-sustaining species which exist without historical precedents—the works inquire what is the role of novel ecosystems?
Eclectic Retrospective: Warren H. Scherich, Jr and Edwin Vasquez
January 31 - February 17, 2022
Public Reception: Saturday, February 12, 2022 noon-2 pm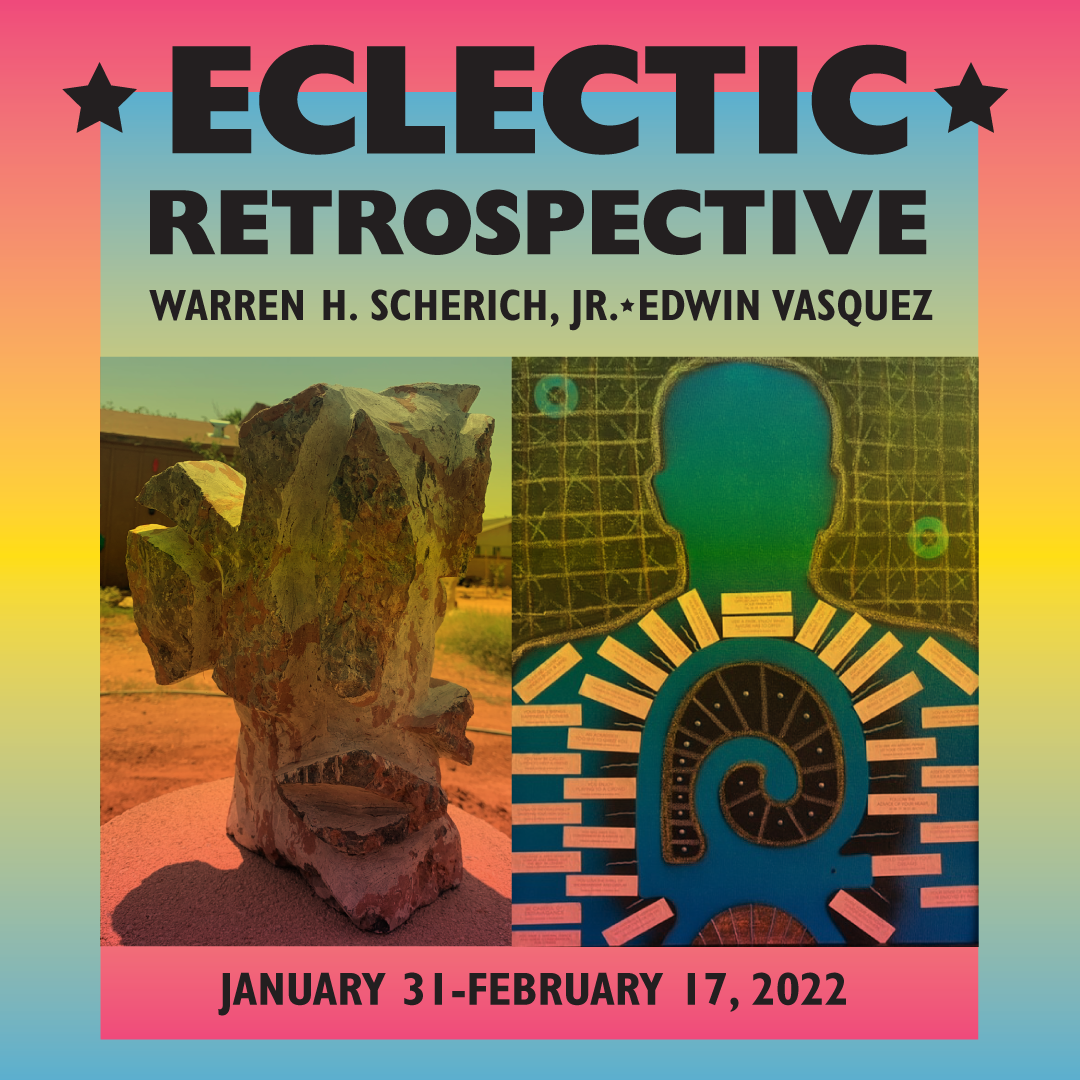 Warren H. Scherich, Jr. and Edwin Vasquez are artists who start conversations that continue into the future. A dual retrospective and exchange, their eclectic visual language uses materials which are both fleeting–quickly recycled back into nature–  and ceramics or carved stones which will last thousands to tens of thousands of years into the future. Long after the artists have ceased to exist, their artifacts for the future will continue to evoke conversations with the memories of their ephemeral chimeras.
Amalgam: Friends of the Gallery Exhibition 2021
November 20 - December 11, 2021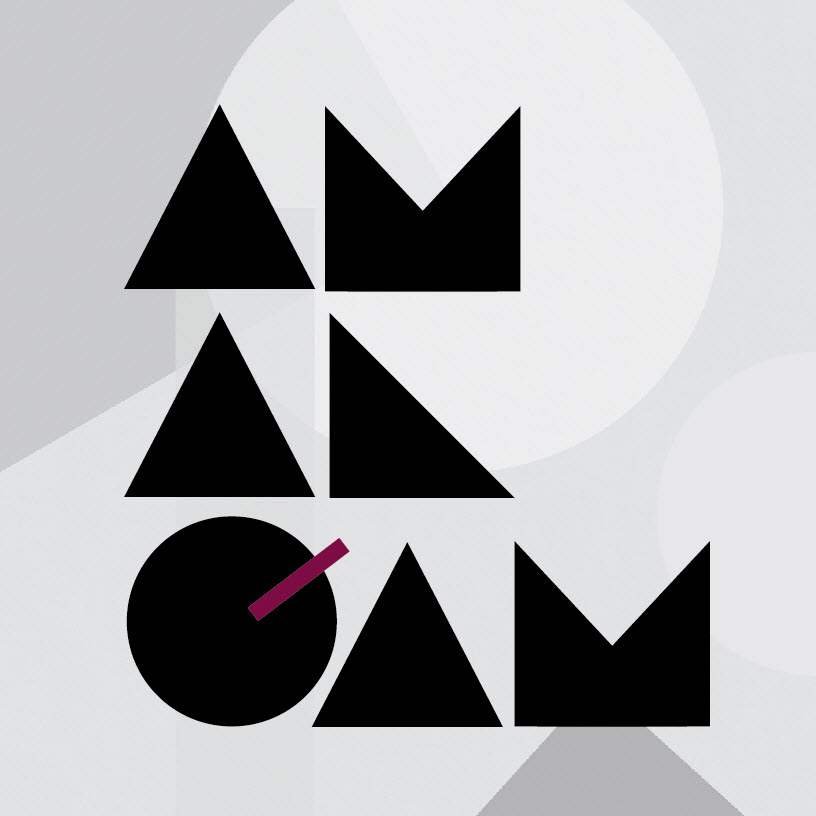 The 2021 Friends of the Gallery exhibition, Amalgam, incorporates a diverse variety of media, from oil on canvas and ceramics to video and digital media. It represents artists of all ages and backgrounds to cultivate a dynamic exchange between students, local artists, and our friends in the broader community. Amalgam is an expression of our blended reality as we navigate the uncertainty of reopening what was once familiar, but has been out of reach during the pandemic. The title this year celebrates the mixture, variety, and the interwoven expression and healing we gain from our friends through the vital interconnectedness of artistic exchange. It invokes the power of art as a collective language, and as a means for transformation as we navigate the unfolding future.
Faculty Exhibition 2021
September 13 - October 15, 2021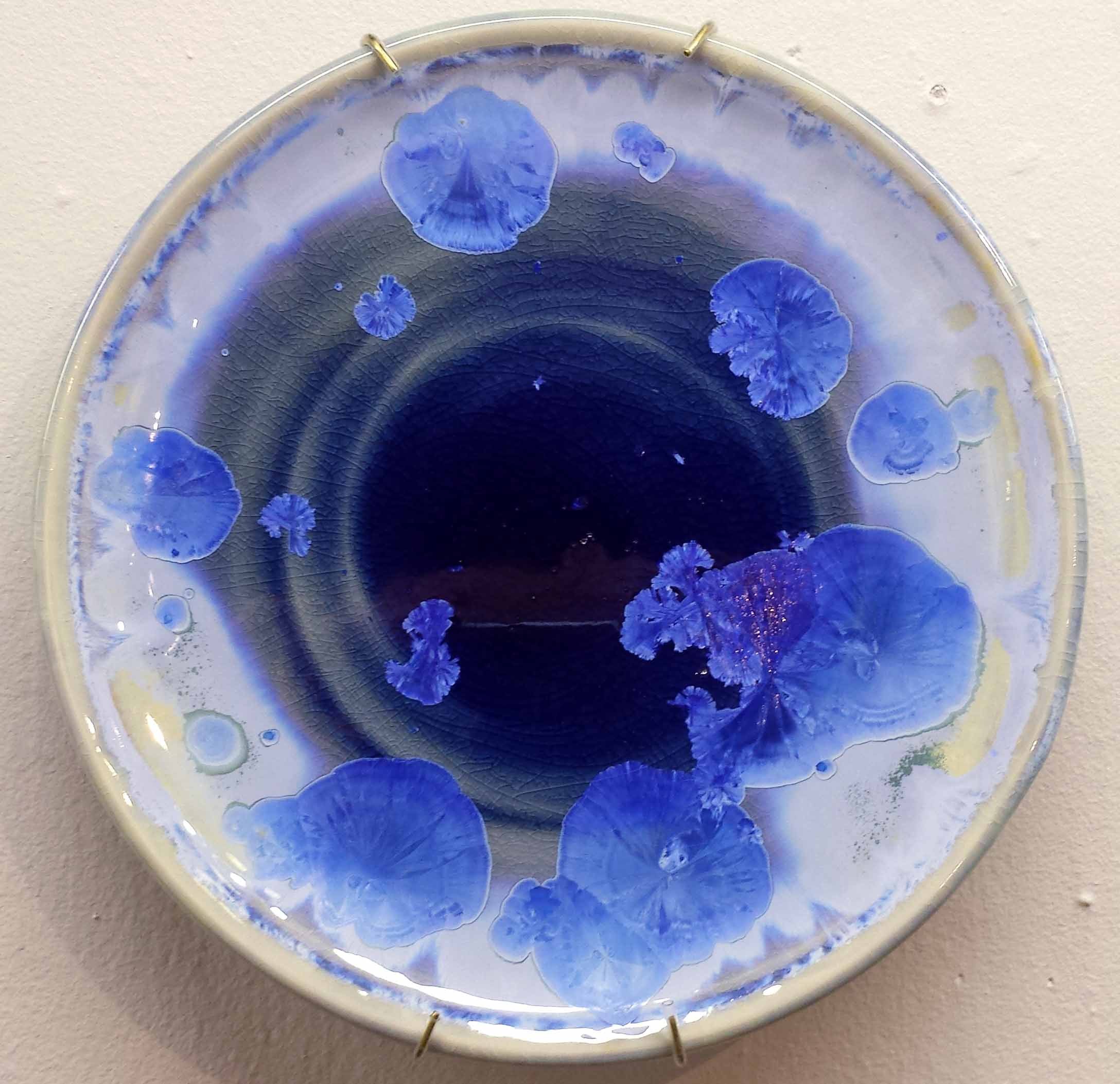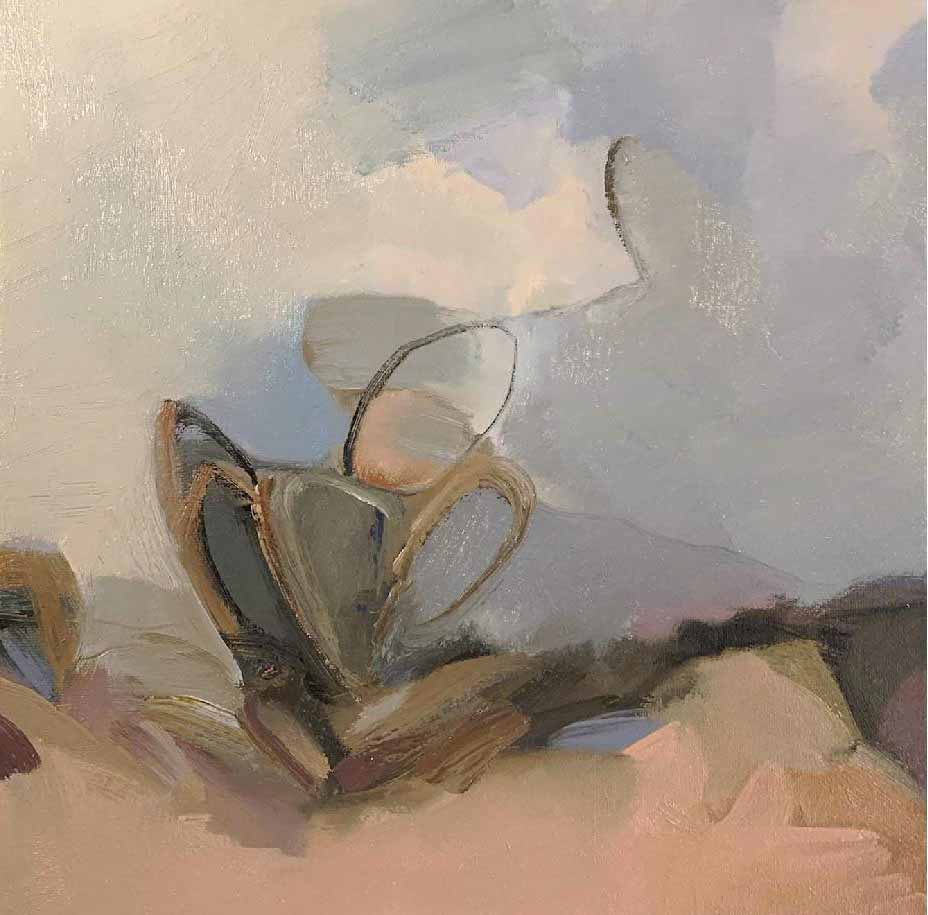 The Biennial Faculty Exhibition highlights the creative work of our faculty to explore their recent projects and artistic research. Antelope Valley College is a vibrant center of art and design which educates and prepares students to be innovative, creative problem solvers, critical thinkers and globally engaged citizens. Faculty practice embraces traditional and contemporary approaches toward materials, forms, techniques, and ideas. By presenting the work of our faculty, we provide students, prospective students, and community members a look at the talent and resources within the visual and digital art programs at AVC. 
  Lockdown: Spring 2021 Student Exhibition
   Virtual exhibition of artwork created during the COVID-19 distance learning.
  https://www.artsteps.com/view/5fb87044daa49d039aafc9f9/?currentUser
The Glenn and Glen Show
The Master Teacher and the AVC Professor, a 48-year friendship. Two lives spent loving and teaching art
February 3-March 6, 2020
Glenn Vilppu is one of the most influential drawing instructors of the current era.  He travels every year world-wide teaching drawing and painting workshops.  Vilppu's numerous books and DVD's are used by universities, art schools and students around the world.  His online art school The Vilppu Academy is rated the #1 best online art class in 2020 by Creative Blog
Glenn is famous for the influence of his Renaissance drawing and compositional teaching approach to the entire animation industry, including Disney, Warner Brothers and Marvel productions, among many others!  Glenn was honored this November 25 with a lifetime achievement award in animation: "A Lifetime of Mastery" at the Creative Talent Network Expo.
Glen Knowles is a 40-year art instructor for AVC where he has taught color and design, art appreciation, life drawing, oil, and watercolor painting.  Glen is the inventor of the ColorWheel watercolor palette sold across America and 75 countries worldwide.  He has lectured widely on the history of California Art and artists and curated 8 shows on this subject. He loves to travel and paint eventually painting on all seven continents. Glen considers himself fortunate that 48years ago he attended one of Glenn's classes at Art Center College of Design and often remarks that all the most important lessons he has ever learned about drawing he learned from Glenn Vilppu.
  Behind the Walls: An Intimate Look at Culture 
  Friends of the Gallery - 2019 Members Exhibition
   November 18-December 4, 2019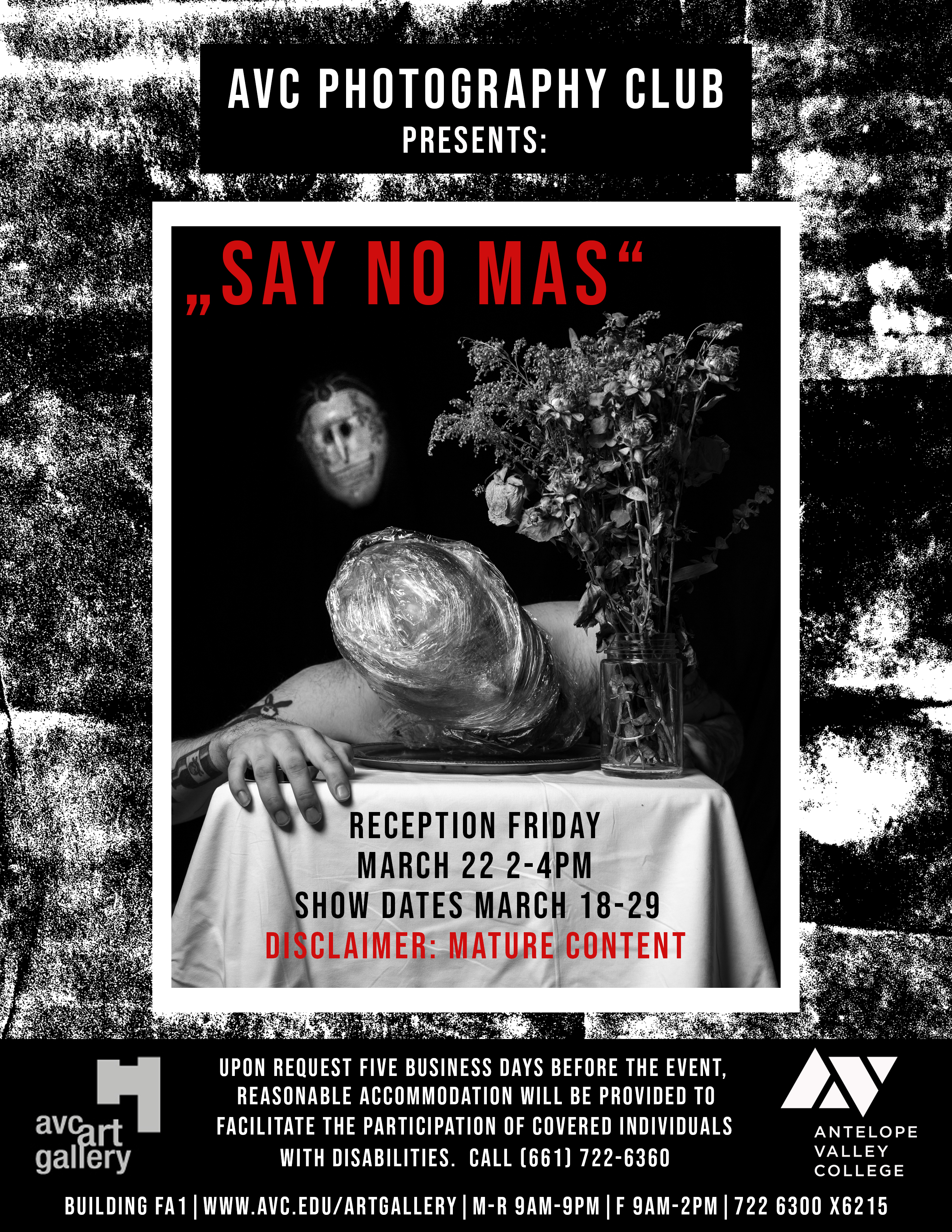 AVC Photography Club: Say No Mas
  March 18-March 29, 2019
  Reception: Friday, March 22, 2-4 pm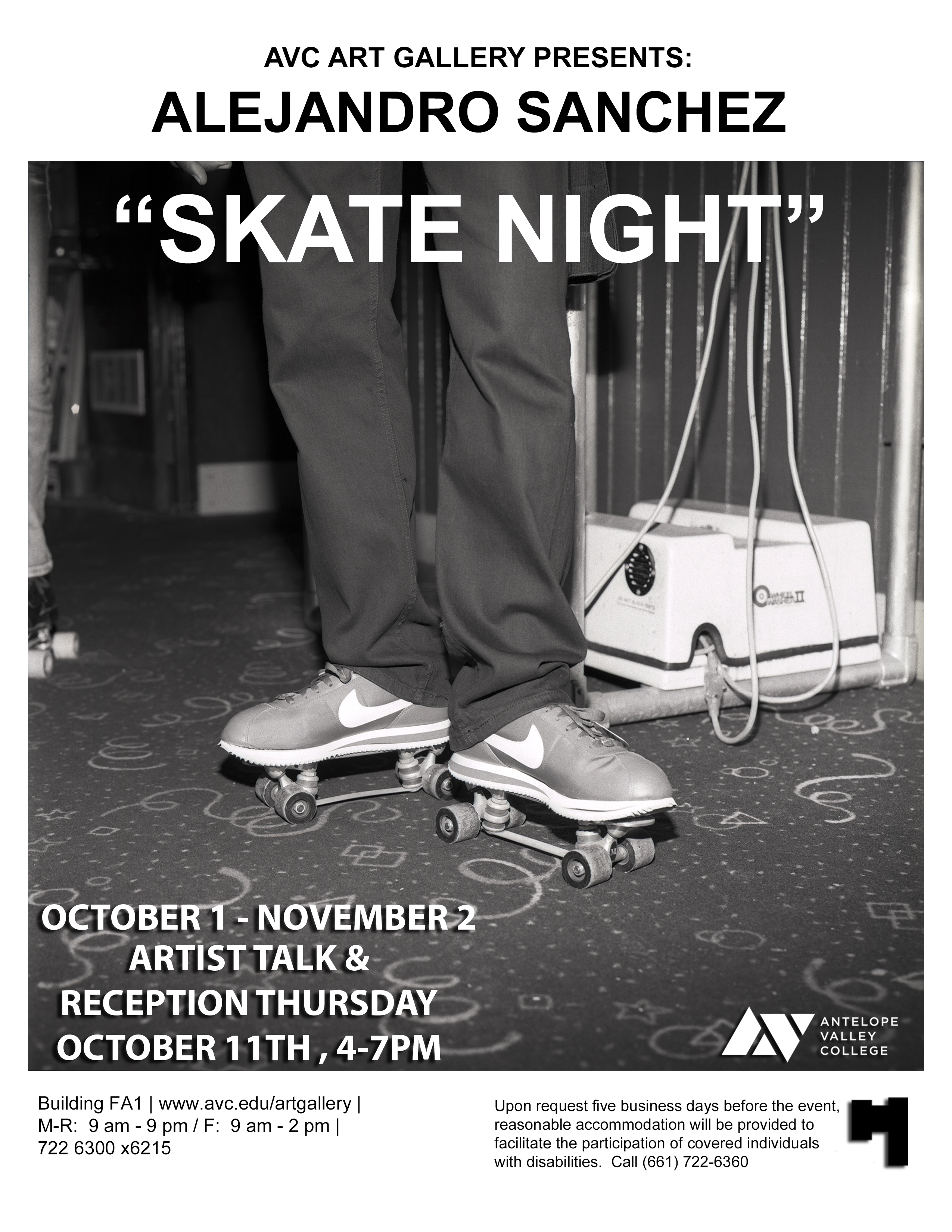 Alejandro Sanchez "Skate Night"
  October 1 - November 2, 2018: 
  RECEPTION:  Thursday, October 11, 4 – 7 pm,
Alejandro is a visual artist based out of El Monte, California. He received both his BFA and MFA from Cal Arts. Currently, Alejandro is an adjunct professor of art at multiple colleges in Southern California including; Chaffey College, Cypress College, Cerritos College and Cal Arts. Alejandro is an international exhibiting artist as well, with multiple solo and group shows under his belt.
Alejandro's current body of work is a documentary style photographic project about a specific style of roller-skating primarily found in the African-American community. The images are portraiture in nature, but are far from stereotypical. They capture many special moments that give us the viewer of a sense of place that is one full of community and camaraderie. The images also work in part as historical documents due to the fact that many of these rinks are no longer around. The work by Alejandro is important because it is not only preserving these rinks for the historical record, but they also capture the African-American community in a positive light. The images provide a close up insight into a culture that is as exciting as it is welcoming. **All images are hand printed gelatin silver fiber prints.

  Donel Williams' "Home"
   August 27 - September 21, 2018: 
  RECEPTION:  Thursday, September 20, 4 – 7 pm,
Donel is a Los Angeles based artist, and is a graduate from UCLA. The majority of his work deals with the relationship he had with his father, and more recently coping with the loss of his father. Though Donel started out his art career as a photographer, this show takes a more painterly turn. Utilizing abstract strokes as well as unconventional techniques, Donel manages to reference many of those final moments he shared with his father, as he was bed ridden. References from light and shadow, to fluids and the machines the came from, Donel makes a human connection in each painting. Also included in the exhibition is a video that is as real as it is abstract, all the while drawing back to his relationship and the inevitable loss of his father.
  Julie Shafer, "Wait 'Till You See the Devil's Punchbowl
  March 28-May 4, 2018
  Statement about the work in the exhibit:
My photographic practice seeks out visual evidence, within remote Western landscapes, of life-changing events that are forgotten through the erasure of time, loss of memory or conveniently retold histories. Often done in nature, I use photographic processes that allow the image to change while I'm recording it, and in its framing, allow for multiple, simultaneous perspectives that counter the perception that photographic images are definitive truths. In the process of creating a body of work, I delve into researching the history and folklore of the site, weaving in my own personal experiences through a written journal and the gathering of anecdotes of others.
Wait 'til You See the Devil's Punchbowl (2014-2016) I used the 4 x 5, a camera traditionally used to document landscapes, to photograph areas in Louisiana Bayous where oil and gas mining has caused contamination and land erosion. The lens of the camera produces images that are sharper than the naked eye is capable of seeing and gives the illusion of completion and utmost clarity. The film is loaded in the camera backward so that the only light that records on my film is the red spectrum. This is symbolic of the changing landscape, the pollution underneath the surface, the eroding land's edge, and sinking islands. I also created lumen prints by placing photographic paper directly in the water to create impressions of plant-life that is growing out of defunct oil platforms and oil pipelines throughout the bayou.  The results are radiant hues of fuchsias, blues, mauves, yellows and pink which are a chemical reaction between long exposures to UV light, the silver in the paper and whatever contaminants and plant matter are on top.
  Super Bloom Friends of the Gallery - 2017 Members Exhibition
   November 20 - December 6, 2017: 
  RECEPTION:  Tuesday, November 28, 6 – 8 pm, with musical performance by Bill Davila and the AVC Guitar Ensemble
We want to celebrate your work!  Whether you are a career artist or just beginning to explore your artistic side, all are welcome to submit one work when they support Friends of the Gallery.  As a showcase for new and developing work, we hope this event will cultivate a dynamic exchange between our local artists and the broader community.  This year's title, Super Bloom, is inspired by the energy, vitality, and bravery of AV's local artists, whose practices provide a source of inspiration and mentorship for AVC's young artistic and academic community.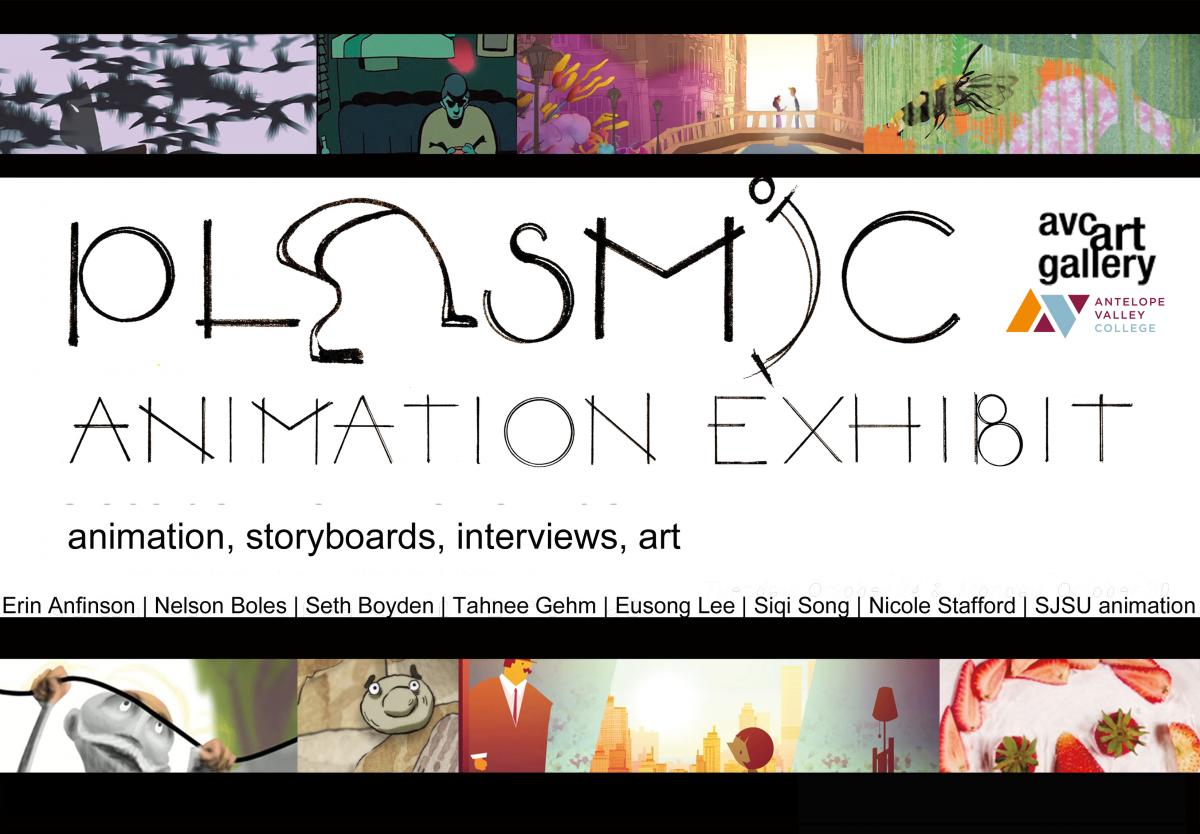 Plasmic Animation Exhibition
  October 18 - November 17, 2017: 
  Theater Screenings:  Tuesday, November 7 & Thursday, November 16, 6 pm
  Desert Crazy & you draw i draw
These two collaborative drawing events were coordinated in association with The Big Draw LA, a regional celebration of the act of drawing.  DESERT CRAZY constructed a collaborative still life with live models as a way to explore, parody, and even celebrate those persistent myths about the desert and its crazy inhabitants.  The drawings created by participants from DESERT CRAZY are still on display in the gallery.  For you draw i draw, Laurel Siler orchestrated a giant collaborative drawing that combined fabric, embroidery, and participants' personal responses to making a mark.   Laurel Sliler's completed work from you draw i draw will be debuting on campus in the near future (unveiling date and time TBA).
  Professor Rich Sim Retrospective: 50 Years of Teaching and Creating Art at Antelope     Valley College
This 50 year retrospective celebrates the art, teaching, and legacy of one of Antelope Valley College's most legendary professors.  Professor Rich Sim's art courses and ceramic workshops have long served Antelope Valley's community as a powerhouse of inspiration, healing, and worldly wisdom.  This exhibit includes ceramics, photography, poetry, and digital art spanning across Rich Sim's prolific career.  A video piece created by Rich Sim for this exhibition reflects on how the topography of the AVC classroom and Antelope Valley as a whole has evolved over the past five decades.
  Wanderlust: Travel as Muse in the 21st Century
  Glen Knowles  |  Jeff Curto  |  Jodi Champagne
All Who Answer:  Veterans' Art Exhibit
All Who Answer celebrates the creative insight of our veteran community and showcases the unique voice of "all who answer our nation's call".  The generous and stunning contributions from our veteran artists are a testament to their continual impact on our lives.
Eyes of Freedom
This travelling memorial of 23 life-sized portraits by Anita Miller depicts the fallen Marines and Navy Corpsmen of Columbus, Ohio-based Lima Company 3/25, one of the most heavily engaged units of Operation Iraqi Freedom.  This powerful tribute honors "All Who Answer Our Nation's Call:  Then, Now, and Tomorrow."  Eyes of Freedom makes its Southern California debut at the Antelope Valley College Art Gallery before continuing to travel throughout the state.
 Intelligence:  A Mute Beauty
Intelligence: A Mute Beauty delves into the developing aesthetic of fashion designers Ivan and Gustavo Rodriguez Delgado.  This exhibit features four consecutive collections that implement and combine tailoring techniques with advanced artistry haute couture.  Each successive collection forms a unique meditation on the power of the mind, human perseverance, and diverse concepts of intelligence.
  Friends of the Gallery 2016 - Atmosphere
The Friends of the Gallery exhibition incorporates a diverse variety of media, from oil on canvas and ceramics to video and digital media. It represents artists of all ages and backgrounds to cultivate a dynamic exchange between students, local artists, and our friends in the broader community. 

Terra Cognita: Cartography and Art
Maps acts as backdrops for statements about political boundaries, territoriality, and other aspects of power and projection. The shared linguistic codes of cartographers and artists reflect on space and abstraction, and the line and shape of the map's vocabulary. Featuring work by Bruce Bartrug, David Deis, Wendy Gilmartin, Christine Mugnolo, Brian Palagallo, Shelly White as well as material from the Map Library, California State University, Northridge, Terra Cognita explores the metaphors of order to chaos, ratios of scale, location and dislocation, and charting new terrains.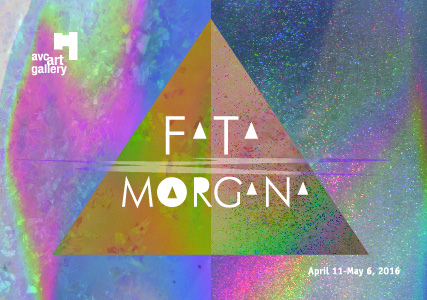 Fata Morgana
The fata morgana mirage bends light to make objects "appear" in the sky, a wonderment of science documented by early artist engravings. Blurring the line between fantasy, mythology and factual observation, the fata morgana exemplifies how we use representation and metaphor to bring "unseen phenomena" or the imaginary into reality. The discourses of consciousness, embodiment, and presence, and the conventions and paradoxes on which this depend find shape and form in the artistic works of Leonora Bustamante Sauma, Nicelle Davis and Cheryl Gross, and Chris Natrop. This exhibition will turn the gallery into a reflective in-between space where real and mythical cityscapes, ghosts, and sirens exist in the imaginative, speculative and undefined paraspaces of our worlds.
Portrait & the Primordial
Portrait & the Primordial examines the fraught relationship between portraiture, excess, and the grotesque in contemporary painting. Together, Adrian Cox, Vida Liu, Jordan McGirk, and Michael Stillion address a rich cross section of concepts about consumption, flesh, and the figure to question how we construct contemporary identity. While diverse in their practices and concepts, these artists connect visually through compositions that appear to burst, ooze, pullulate, and decay. Each artist hinges this visual method to the concept portraiture, quoting the genre through composition and probing into theories of likeness.  Invoking the plastic qualities of paint and regenerative powers of portraiture, these works hover in a state of becoming. These often unnerving image, sparking both horror and empathy, give physical form to a messy, aggregate state of identity.
Salamander Adventures 
Tula the Salamander and Bugley the Beetle take their travel escapades to the AVC Art Gallery in Salamander Adventures.  Experiencing the wonders of the natural world and braving the elements together, Tula's and Bugley's close friendship embody the childhood experiences of artist Chelsea Kowitz.  Kowitz brings these characters and their obstacles to life through short movies and meticulous installations.  Working with felt, polymer, stone clay, and embroidery floss, Kowitz uses craft-based materials to create the sense of whimsy that reflects her memories.  As explained by Kowitz, "Tula and Bugley can conquer any obstacle together, and they find joy in simple pursuits; they embody the history of my childhood as well as inspiration for future adventures."
Making Place
Making Place explores the many aspects—physical and conceptual—that we use define and situate place and space. Place fluidly glides through our personal narratives, neighborhoods, national pride, planet, and solar system to expand and contract with our physical becoming and conceptual perspectives. The artwork and ideas represented are from the individual frames of six artists Nuri Amanatullah, Sarah Donaldson, Margarethe Drexel, Jenny Kane, Beth Ann Morrison, and Christine Mugnolo who chart how we discover and map our spatial settings, and continuously make our place.
David Babb: Between Place and Memory
David Babb's recent bodies of work use the changing landscape of nature and place as a metaphor to express how we perceived and project our individual identities, histories, and memories.  The works invoke the wavering stripes between the earth and the sky, questioning the roaming nature of our perspectives as we move from childhood into our adult lives to envision the residue between the lines of these horizons as dependent on our experiences, location, history, recollection, and momentary personal identities.  Crossing between the visual language of portraiture and landscape, representation and the abstract, his practice overlaps a sense of identity with the interconnected and communal experience of nature and its reflective awareness of shared or private moments that write our narratives.
Written in the Stars: The First in a Series of Exhibitions on Arbitrary Systems
What would an exhibition look like completely divorced from curatorial subjectivity? What kind of discourse can rise from a group of artworks that is brought together, not by one person's interests and preferences, but by chance, play, and perhaps a little divine intervention? As a way of thinking outside of a traditional relationship of dependency – artist on curator, curator's discourse upon artwork – guest curator Kellie Lanham introduces a series of exhibitions brought together through an application of arbitrary systems. 
See more
Monsters and Hybrids:  Creatures of Impulse
Stemming from practices in Hollywood, contemporary fine art, illustration, and digital media, the artists of Monster and Hybrids:  Creatures of Impulse share a compulsion for inventing and reformulating biological forms.  This exhibition examines the conceptual processes and imaginative mechanisms these artists use to forge meaning through this practice.  
See more
PhotoVoice: Look at Me – Disregard the Labels
PhotoVoice pairs photographs and narratives to express the stigma, prejudice and discrimination personally experienced by those who live with mental illness. Organized by Mental Health America and created by its participants, this grassroots movement is both expressive and educational, granting a voice to those not typically heard in public discourse or debate
See more
GIGANTOMACHY
Gigantomachy explores how artists conjure fantastic characters and surreal interactions to echo the emotional experiences that punctuate daily, domestic existence.  These works by Jamie Combs, Dara Engler, Tom Miller, and Kate Savage playfully engage the way in which we attempt to conceive our own character arcs and narrative progression through the grander storylines of our shared cultures.
See more
California State Prison Los Angeles County: Progressive Art Program
California State Prison-Los Angeles County Chaplain Abdul-Wahab Omeira, a coordinator for the CSPLAC Progressive Art Program, has arranged for the donation of a collection of artwork from the program to be sold as a fundraiser for the Antelope Valley College Foundation.  Artists in the program have chosen to donate the proceeds of their work toward the AVC Foundation in support of AVC students. 
See more
Under Construction
The Antelope Valley College Art Gallery is excited to present UNDER CONSTRUCTION, a group exhibition of works in progress.  Each artist's installation includes various materials, including preliminary works, sketches, notes, and research material, to demonstrate their cognitive process and studio practice. 
See more
Lines that Matter: Marthe Aponte
The Antelope Valley College Art Gallery is honored to present Lines That Matter, a solo exhibition by Marthe Aponte.  Although a long practitioner and collector of visual art, Aponte's most recent commitment to the studio over the last few years has resulted in an explosion of new and evocative work.  While "retrospective" seems too heavy-handed a term for such up and coming work, Aponte's breadth and insightful development signal the reflection of a mature, self-aware artist.  Both Aponte's work and biography traverse the traditional dichotomies that seemingly separate "art" from life.
See more
Cross Currents: Ji sun Park and Anthony Ragucci
The Antelope Valley College Art Gallery is proud to present Ji sun Park and Anthony Ragucci in a joint exhibition exploring their common touchstone of place, South Korea.  Originating from and now living on opposite sides of the globe, these two artists sensitively negotiate closeness and distance to understand how place operates as a conceptual medium.  The title CROSS CURRENTS refers not only to the artists' biographical geographies, but also to the transmissions and interchanges that occur between two such different yet connected bodies of work, together formulating an amorphous and evolving picture of place.
See more
Dwellings: An Exhibition of the Los Angeles Experimental Artists Group-II
The AVC Art Gallery is proud to host the Los Angeles Experimental Artists Group-II in a group exhibition of new work.  The LAEA Group-II fosters mutual creativity, with members continually learning new methods and teaching these techniques and approaches to each other. This year the artists are uniting around the theme of DWELLINGS, incorporating many different media and techniques. Dwellings evokes conceptions of abodes, buildings, and homes, but, as the German philosopher Martin Heidegger explained, this theme also includes nature (the seasons, the cycles of life, the growth of living things, etc). 
See more
Visionetics: The Mystique of 35 mm Film. New works by Lee Bergthold
The Antelope Valley College Art Gallery is proud to present AVC photography Professor Lee Bergthold's most recent body of works in Visionetics: The Mystique of 35 mm Film.  Bergthold offers a mysterious and mythical photographic view in his use of a manual 35 mm camera and film.  Using a manual Nikon camera, he takes various scenes of his students during classroom photo demonstrations and then re-exposes the negatives with distant locations using the same camera and rolls of film.
See more
Collective Residents: New Encaustic Works by Erin Anfinson and Sarah Rowland
The Antelope Valley College Art Gallery is proud to present two new bodies of encaustic works by Erin Anfinson and Sarah Rowland in Collective Residents.  Employing non-traditional approaches to this wax-based media, the encaustics create a vivid, tactile dialog about interior space, accumulation, and the residue of historical events in one's life.
See more
DECONSTRUCTION | RECONSTRUCTION: Ashley Hagen
The Antelope Valley College Art Gallery is excited to open its 2012-2013 season with Deconstruction | Reconstruction, a solo exhibition by Ashley Hagen.  Her featured work, Sinister within the Sweet, outfits a tower of stacked pallets with meticulously crafted miniature interiors. Despite the tower's unstable appearance, Sinister within the Sweet prompts close investigation and initiates a quiet, nostalgic experience. 
See more
In Search of Clarity: Three Perspectives on Iran
The Antelope Valley College Art Gallery is proud to present the work of Arezoo Bharthania, Farnaz Sabet, and Shilla Shakoori in the group exhibition In Search of Clarity: Three Perspectives on Iran.  Working in installation, mixed media, and ceramics, these three Iranian-American artists explore complicated relationships with their home culture.  Confronting charged political topics, the artists sensitively navigate those fissures between cultural identity and state.  While Iran the country becomes a shifting concept that is both personal and impermeable, intimate and alien, an enduring, solid voice emerges through these works as the Iranian people.  Together, Bharthania, Sabet, and Shakoori probe the meaning and location of cultural identity under political upheaval.
See more
Wally Gilbert: Patterns and Recognition
Mr. Gilbert's explorations in photography and, more recently, in digital drawing, are often conducted in series, each tackling a specific formal challenge.  In addition to exemplifying his delight in color and form, Mr. Gilbert describes his work as a "search for depth beyond the picture plane and for mystery."  Throughout his formal investigations persists the idea of the fragment, which is detached, repeated, and restructured into rhythms and patterns. 
See more
A Trip in Paris
"A Trip in Paris" is a collaborative stop-motion animation that was conceived, drawn, and created  by Antelope Valley College students with Sarah Klein, curator and animator of the festival Stop & Go Rides Again.  The piece was created during an animation workshop lead by Sarah Klein and hosted by the AVC Art Gallery on November 18, 2011. 
See More