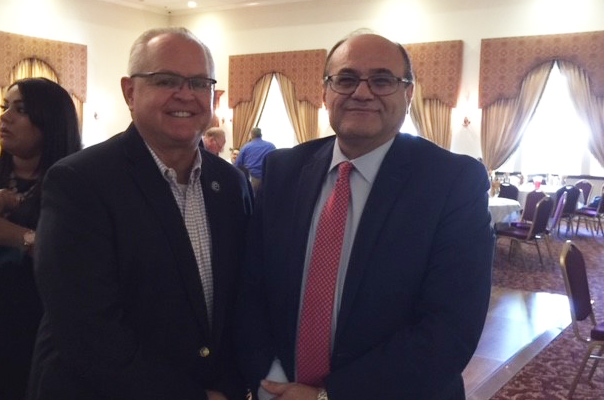 CATIE serves as the statewide liaison to aerospace industry, labor and the state's educational systems to drive creating collaborative research opportunities to support workforce critical to success of the aerospace industries driving the reginal state's economy and supporting the US Air Force Research Laboratory (AFRL).
CATIE continues the efforts to support and create research opportunities between the US Air Force, academic institutions and industry partners to advance the aerospace industry in the state of California and explore emerging innovative technologies. CATIE serves the aerospace industry community as partner with various state and federal agencies, regional, and national organizations.
Antelope Valley & Mojave Aerospace Industries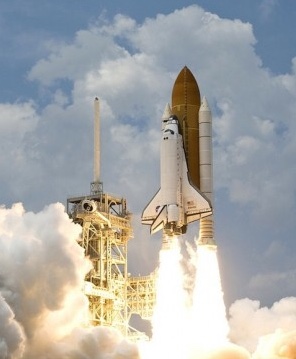 NASA ARMSTRONG FLIGHT RESEARCH CENTER
NASA's Flight Opportunities program strives to advance the operational readiness of innovative space technologies while also stimulating the growth and use of the U.S. commercial spaceflight industry. NASA's Vision is to discover and expand knowledge for the benefit of humanity. NASA is committed to providing all categories of small businesses an opportunity to participate in both NASA prime contracts and subcontracts. NASA Fabrication Shop in Palmdale, CA is a first response manufacturing, modification, and repair center supporting NASA scientific platform aircraft and related experimental hardware. While the primary focus is to support activities and provide manufacturing, modification, and repair assistance to operations at the Neil A. Armstrong Flight Research Center. The Flight Opportunities program provides access to space-relevant environments through the use of commercial reusable suborbital launch vehicles, rocket powered Vertical Take-off, Vertical Landing platforms, high-altitude balloons and parabolic aircraft flights. For more information: https://www.nasa.gov/centers/armstrong/home/index.html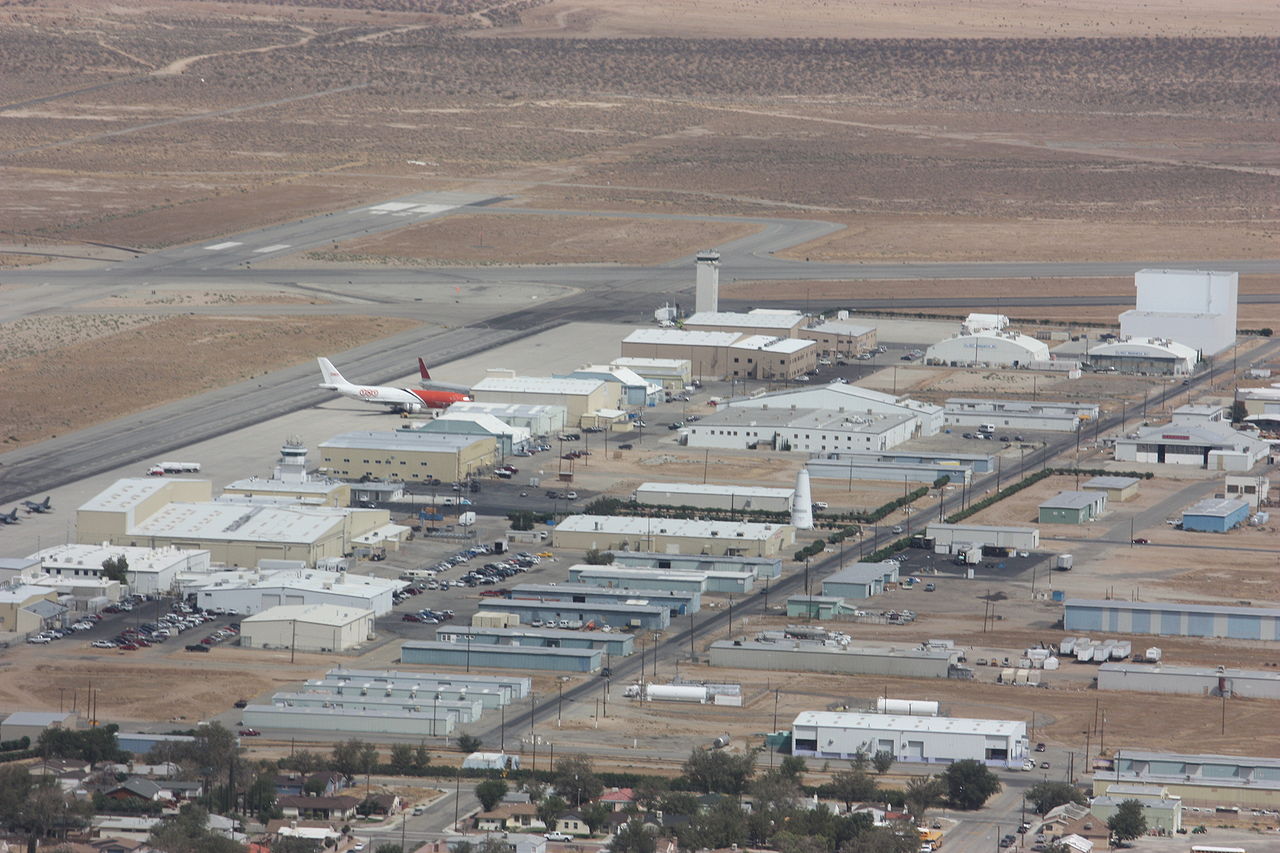 MOJAVE AIR AND SPACE PORT
The Mojave airport houses the Stuart Witt Event Center; 23,408 square feet converted training hangar, renovated for special occasions. Available to the general Public, 3,300 acres, 70 companies, 2,000 full-time employees at the airport, 19 rocket test sites, and High concentration of New Space companies. Mojave Air and Space Port has evolved from a desert general aviation destination to a world-renowned flight research center spanning 3300 acres, hosting the latest and most advanced aeronautical designs. Hosting companies engaged in light industrial to highly advanced aerospace design, flight test and research to heavy rail industrial, Mojave Air and Space Port and industrial park might very well be a destination for your business. Flight Research activities include endo- and exo- atmospheric craft supporting private sector and government-funded projects. For more information visit https://www.mojaveairport.com/
The National Test Pilot School
Over the past few years the infrastructure has been upgraded to accommodate significant flight line development and industrial manufacturing utilizing common industry components which complement each other. The wind industry and aviation industry rely heavily on composite fabrication using carbon fiber and fiberglass technology – both reside at Mojave Air and Space Port. The commercial aircraft industry relies heavily on firms located at Mojave Air and Space Port to perform aircraft inspections, storage and part-out. Many specialty firms at Mojave focus specifically on engine development, noise reduction technology, advanced cockpit display development and major airframe design modifications. Mojave Air and Space Port is home to the National Test Pilot School where more test pilots are educated than any other site in the world. The National Test Pilot School (NTPS) complex is located at Mojave Airport in California, very close to Edwards, AFB.  Mojave airport houses many civilian flight test organizations and has been designated the Mojave Civilian Flight Test Center. The National Test Pilot School (NTPS) is the premier total flight test education and training organization in the world.  A lofty claim perhaps, yet the diversity and breadth of the flight test education, training, and research conducted at NTPS is unsurpassed in the industry.
With over 30 flight test course offerings, ranging from the year-long Professional Courses to numerous short courses to our accredited Master's degree, NTPS can meet all your flight test education and training needs. NTPS participates in significant flight test research both internally and as partners with notable research organizations across the globe.  Celebrating over 30 years of service to civil industry, government organizations, and military services in both the United States and 30 other countries, NTPS is truly the World's Test Pilot School.  The breadth and depth of flight test training offered at the National Test Pilot School is unique, covering civil and military certification, avionics systems flight testing, as well as the more classical subjects of stability and control and performance. For more information, visit: 
Virgin Galactic Unity Progressing
The Spaceship Company (TSC) is Virgin Galactic's aerospace-system manufacturing organization. Headquartered in Mojave Air and Space Port in Mojave, California, it is building and testing a fleet of WhiteKnightTwo carrier aircraft and SpaceShipTwo reusable spaceships that, together, form Virgin Galactic's human spaceflight system. We are proud to share the Virgin Group heritage and value our position as an integral part of a remarkable story and globally celebrated brand. Like many Virgin companies across the world, its team of over 430 talented and dedicated engineers, technicians and professionals are drawn together by a willingness to disrupt and challenge the status quo and deliver innovative aerospace solutions to our customers' needs. The Spaceship Company has a straightforward name: as you would expect, we build spaceships. But we also do much more.
The Spaceship Company's extensive capabilities encompass preliminary vehicle design and analysis, manufacturing, ground testing, flight testing and post-delivery support. The Spaceship Company team is uniquely positioned to offer end-to-end aerospace development with extensive experience in design, manufacturing, and testing. For more information, visit https://www.virgingalactic.com/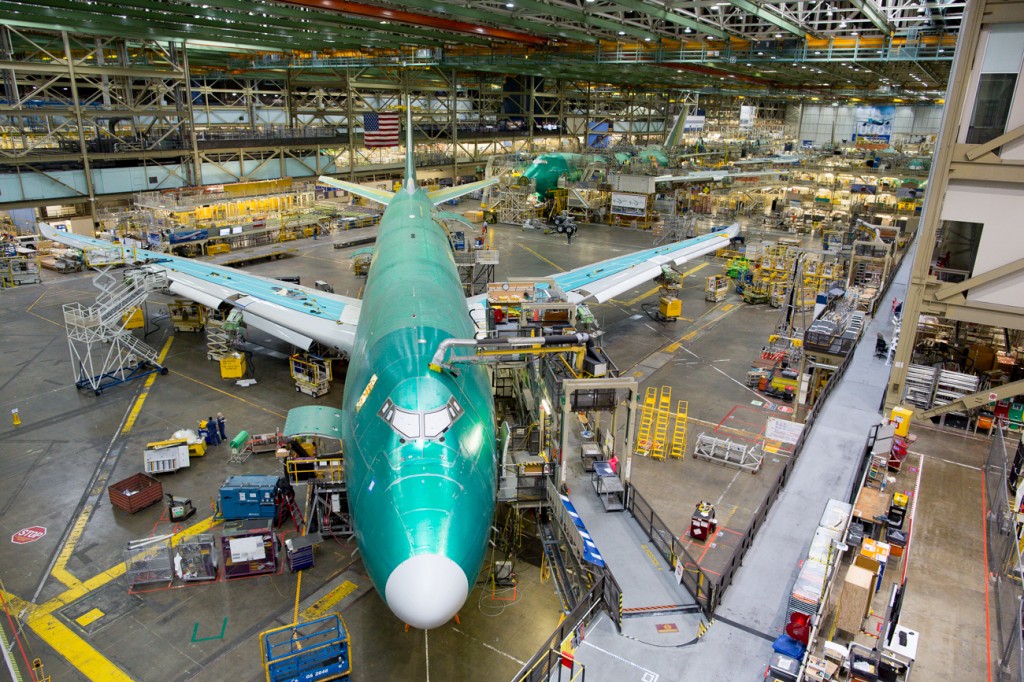 BOEING COMPANY 
Boeing is the world's largest aerospace company and leading manufacturer of commercial jetliners and defense, space and security systems. A top U.S. exporter, the company supports airlines and U.S. and allied government customers in 150 countries. Boeing products and tailored services include commercial and military aircraft, satellites, weapons, electronic and defense systems, launch systems, advanced information and communication systems, and performance-based logistics and training. Headquartered in Chicago, Boeing employs more than 160,000 people across the United States and in 65 countries. Total company revenues for 2015 were a record $96.1 billion.
In the Antelope Valley, Boeing conducts ground and flight testing of both military and commercial products. On-going flight test programs for the US Air Force include the C-17 airlifter, B-1 and B-52 bombers, and F-22 fighter on Edwards AFB. At Air Force Plant 42 in Palmdale, the Company currently is conducting the flight test program for the F-15SA, the most modern variant of the F-15 fighter being produced for Saudi Arabia as part of the largest Foreign Military Sales program in US history. Boeing enjoys a long-standing partnership with NASA in the AV performing aeronautical research. For more information Boing, visit http://www.boeing.com/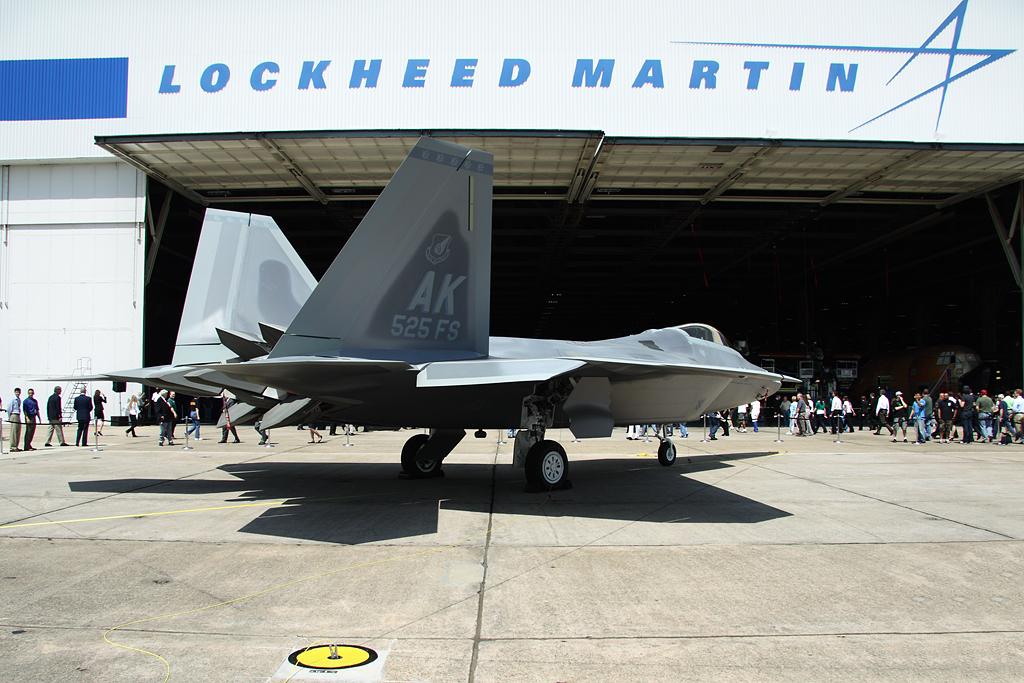 LOCKHEED MARTIN
A global security and aerospace company that employs approximately 98,000 people worldwide and more than 3,000 people locally. The Antelope Valley location is home to the iconic Skunk Works® known for solutions that push the state of the art in support of the nation's most pressing needs. Working advanced development projects, the Skunk Works team is focused on rapid prototyping, innovative design, development, manufacture, integration and sustainment of manned and unmanned aircraft systems. Employees are very active in the community with emphasis on inspiring students to explore Science, Technology, Engineering and Math disciplines, and in support of military and veterans cause.
Lockheed Martin Aeronautics delivers breakthrough capabilities and landmark aircraft that continually redefine flight. For more than 100 years, Aeronautics has been designing, building and sustaining the finest military aircraft in the world. Aeronautics is committed to the relentless research and development of high-performance aircraft, seeking innovative, low-cost design and manufacturing strategies, and delivering operational readiness for our customers' missions to ensure continued relevancy for the life cycle of our products. For more information on Lockheed opportunities, visit https://www.lockheedmartin.com/en-us/index.html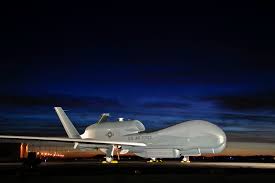 NORTHROP GRUMMAN 
It is one of the largest private aerospace employers in the Antelope Valley with advanced manufacturing sites located in Palmdale and Mojave. The Palmdale Center of Excellence provides the opportunity to continue its efforts of being a dedicated community partner. The site provides assembly, integration, testing and long- term maintenance capabilities for some of the world's most advanced aircraft systems including the F-35 Joint Strike Fighter, B-2 Spirit bomber, and the RQ-4 Global Hawk and MQ-4C Triton unmanned aircraft. $246 million in total annualized payroll and benefits in the Antelope Valley. We currently have more than 2 million square feet of facilities designed to support multiple aircraft programs that intend to renovate an additional 1 million square feet of Air Force Plant 42 and activate 500,000 square feet of additional footprint in the next five years. 488 specific supplier contracts valued at $186 million dollars in the past three years. More than 125 job openings currently exist in Palmdale, https://www.northropgrumman.com/
Northrop Grumman Corporation's Palmdale facility received the prestigious James Cogswell Outstanding Industrial Security Achievement Award by the Defense Security Service (DSS).
Successfully flew a SYERS-2 intelligence gathering sensor on an RQ-4 Global Hawk high altitude long endurance unmanned aircraft system (UAS), marking the first time the legacy S. Air Force sensor has been demonstrated on a high altitude unmanned aircraft.
Manufacturing of the first Republic of Korea Global Hawk is currently underway at Northrop Grumman's Moss Point, Mississippi, Final production will take place in Palmdale.
NGC's Global Hawk unmanned high altitude long endurance system will mark the 15th anniversary of supporting United States Air Force (USAF) combat
The Battlefield Airborne Communications Node (BACN), developed for the S. Air Force, achieved 100,000 combat operational flight hours providing critical communications capabilities to warfighters.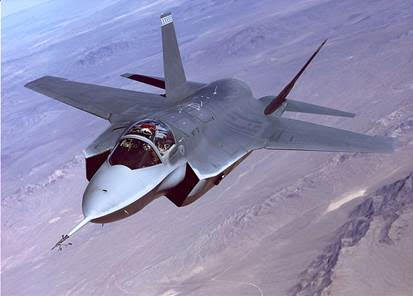 EDWARDS AIR FORCE BASE
Designated as the Air Force Flight Test Center (AFFTC), Edwards Air Force Base, Calif., is the Air Force Materiel Command center of excellence for research, development, and test and evaluation of aerospace systems for the United States and its allies. It also operates the U.S. Air Force Test Pilot School and supports non-military government agencies. Almost every United States military aircraft since the 1950s has been at least partially tested at Edwards. 
Edwards Air Force Base is strategically situated next to Rogers Dry Lake surface provides a natural extension to Edwards' runways. This large landing area, combined with excellent year-round weather, makes the base a perfect site for flight testing. The base is one of the largest purchasers of renewable energy in the nation, deriving 60 percent of its electricity from renewable sources, and is a lead partner in the United States Environmental Protection Agency's
The base has helped develop virtually every aircraft purchased by the Air Force since World War II. Almost every United States military aircraft since the 1950s has been at least partially tested at Edwards, and it has been the site of many aviation breakthroughs.


412th TEST WING
The 412th Test Wing plans, conducts, analyzes, and reports on all flight and ground testing of aircraft, weapons, software and components as well as modeling and simulation for the U.S. Air Force. The Wing also oversees the base's day-to-day operations and provides support for military, federal civilian, and contract personnel assigned to Edwards AFB. 
U.S. Air Force Test Pilot School: Part of the 412th Test Wing, USAF TPS is where the Air Force's top pilots, navigators and engineers learn how to conduct flight tests and generate the data needed to carry out test missions. The comprehensive curriculum of Test Pilot School is fundamental to the success of flight test and evaluation.
412th Operations Group: The 412th OG flies an average of 90 aircraft with upwards of 30 aircraft designs. It performs an annual average of more than 7,400 missions, including more than 1,900 test missions.
The Engineering Division and the Electronic Warfare Group provide the central components in conducting the Test and Evaluation mission of the 412 TW. They provide the tools, talent and equipment for the core disciplines of aircraft structures, propulsion, avionics and electronic warfare evaluation of the latest weapon system technologies. They also host the core facilities that enable flight test and ground test—the Range Division, Benefield Anechoic Facility, Integrated Flight Avionics Systems Test Facility and the Air Force Electronic Warfare Evaluation Simulator. The Project and Resource Management Divisions provide the foundation for the successful program management of test missions.
The 412th Test Wing is the host wing for Edwards Air Force Base. Edwards AFB is 308,000-acres, or 481-square miles in area, in Kern, Los Angeles and San Bernardino counties. The Test Wing plans, conducts, analyzes and reports on all flight and ground testing of aircraft, weapon systems, software and components, as well as modeling and simulation for the Air Force. The Wing has three core flight test mission components: flying operations, maintenance and engineering. Edwards AFB is also the home of the Air Force Test Pilot School. The Wing also oversees the base's day-to-day operations and provides support for more than 9,700 military, federal civilian and contract personnel. Major tenants include NASA Armstrong Flight Research Center, and Air Force Research Laboratory's Aerospace Systems Directorate.
For more information on Edwards opportunities, visit https://www.edwards.af.mil/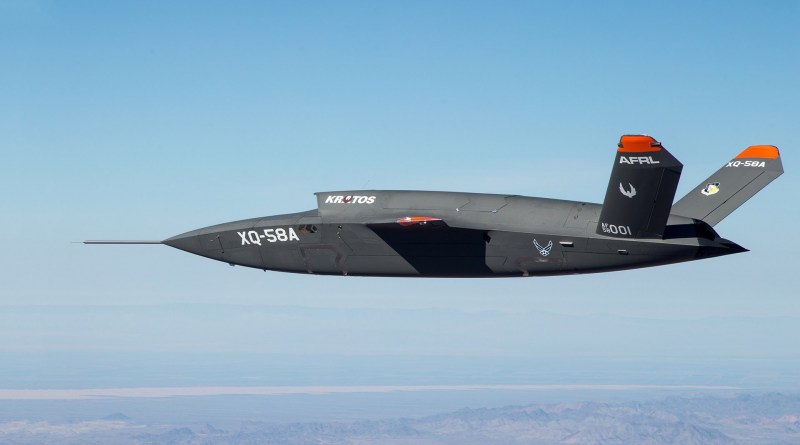 AIR FORCE RESEARCH LABORATORY (AFRL)
AFRL is a scientific research organization operated by the United States Air Force Materiel Command dedicated to leading the discovery, development, and integration of affordable aerospace warfighting technologies, planning and executing the Air Force science and technology program, and providing warfighting capabilities to United States air, space, and cyberspace forces. It controls the entire Air Force science and technology research budget which was $2.4 billion in 2006.
Engine test stands and launch facilities to the SE including an intriguing facility in the side of a hill.
The Edwards rocket propulsion facility has approximately 500 researchers, engineers, technicians, and support staff split almost 50/50 between government/military employees and support contractors.

The rocket propulsion group leads a national plan called Integrated High Payoff Rocket Propulsion Technology (IHPRPT) to identify needs, timetables, and demonstrable goals for improvements to rocket propulsion technology. Participants in the plan include all military services, industry, and NASA.
A key item in that plan is liquid fueled rocket propulsion component integration and testing, called Integrated Powerhead Demonstration or IPD. When complete, IPD technology will be available for application in future liquid rocket engines to enhance performance and save weight and costs. IPD is a combination of research efforts and validation testing to provide new, more efficient portions of the rocket engine that precondition and pump liquid fuels and oxidizers into the main engine. Dual-use components like Hydrostatic Bearings can be applied to rocket engines and commercial refrigeration units.

A major milestone for the research lab and facility occurred on 2 October 1997. A ribbon-cutting ceremony marked the activation and completion of improvements to the lab's historic Test Stand 1A. The stand is about to embark on its third era of testing the nation's rocket propulsion and launch capabilities. Initial use of the static test stand occurred in the 50's for full-up system testing of the Atlas Intercontinental Ballistic Missile. The test stand was modified in the early 60's for use in developing and testing the Apollo era Rocketdyne F-1 rocket engine that propelled man to the moon. The third era supports the efforts of Boeing/Rocketdyne, a candidate for the Evolved Expendable Launch Vehicle (EELV) launch program. Their Delta IV family of launch vehicles relies on a new core rocket engine technology called RS-68. The engine is designed to generate 650,000 pounds of thrust and is fueled by liquid oxygen and liquid hydrogen.

Other efforts at the lab include electric and solar propulsion research, High Energy Density Matter (HEDM) propellant research, and Theater Missile Defense testing. For the past fifty years, the facility and its personnel, teamed together with government and industrial partners, have provided the nation with rocket propulsion that fits its needs and anticipates the future. For more information on AFRL opportunities, visit https://www.wpafb.af.mil/afrl/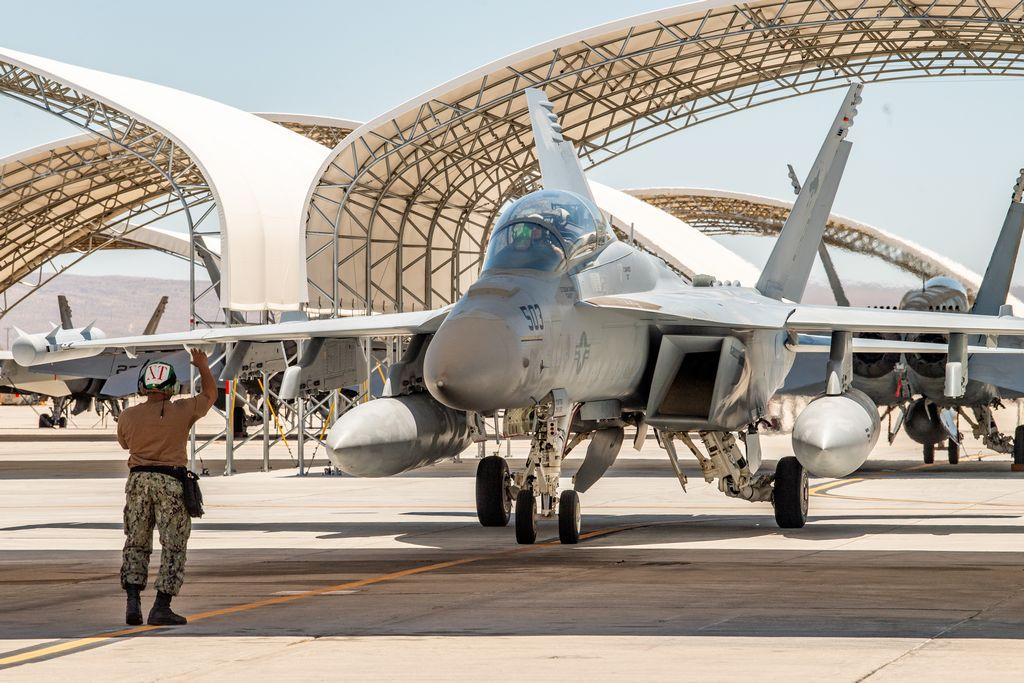 NAVAL AIR WEAPONS STATION – China Lake
Naval Air Weapons Station (NAWS) China Lake's mission is to support the Navy's research, testing and evaluation missions to provide cutting-edge weapons systems to the warfighter. NAWS mission is to support the Fleet, fighter and family fighting the Global War on Terror with consistent, standardized and reliable performance at China Lake by providing the right service, at the right time, at the right cost, and to be ready to defend the installation should the war come to our gate. The Naval Ordnance Test Station (NOTS) was established Nov. 8, 1943 as a partnership between the Navy and the California Institute of Technology for the testing and evaluation of rockets developed by the academic institution as well as other aviation ordnance. This partnership created a pattern of cooperation and interaction between civilian scientists and engineers and experienced military personnel that has made China Lake one of the preeminent research development, testing and evaluation (RDT&E) institutions in the world.
Located 150 miles north of Los Angeles, NAWS China Lake's remoteness, near perfect flying weather and practically unlimited visibility proved an ideal location, testing and evaluation activities, and complete research and development establishment. Visit for more information on NAWS at  https://www.cnic.navy.mil/regions/cnrsw/installations/naws_china_lake.html