Associated Student Organization: ASO Hearts & Hands Pantry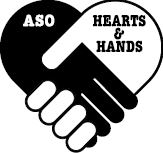 Mission Statement
ASO Hearts & Hands Pantry was created to encourage campus pride and unity in a dignified manner. The ASO Hearts & Hands Pantry has been designed to assist current AVC students who are making forward progress in their academic pursuits and are homeless and/or hungry in circumstances where supplemental nutritional food will benefit their academic success.
History
In 2011 the ASO Hearts & Hands Pantry program started to provide students in need with supplemental bi-weekly groceries.
In Spring 2014 the ASO Hearts & Hands Pantry program expanded to include a daily meal bag program.
Program Requirements
Be in good academic standing each semester and cumulatively with a 2.00 GPA or higher
Have a 50% completion rate with forward academic progress
Have a current Education Plan and be on track for graduation
FAFSA or Dream Act application completed with the AVC Financial Aid Office
Currently enrolled in 6 or more units for semesters and 3 or more units for intersession and summer terms
You can find the online application form here.
Pantry Grocery Distribution Hours Summer 2019
For those students who have completed the application and received the approval email, the Pantry's Grocery Distribution hours are:
Monday 10:00 - 11:00 am and 12:30 - 1:30 pm

Tuesday 10:30 - 11:30 am and 2:30 - 3:30 pm
Volunteer Opportunities
Assist with weekly grocery distribution
Volunteer to create and assist with Dress for Success events
Volunteer to create activities of awareness within the college campus and local community
We want you to build the program you want for Antelope Valley College
Community Resources
Grace Resource Center (661) 940-5272
Grace Thrift Center: (661) 726-9723
SAVEs (9am - 5pm, M-R): (661) 267-5191
Homeless Service (8am - 5pm, M-F): (661) 942-2758
Antelope Valley Partners for Health Food Pantry (661) 942-4719
Sexual Abuse Response (24 hours): (661) 945-6736
Valley Oasis Thrift Store (9am - 6pm, T-S): (661) 266-1948
Points to Remember
Weekly grocery distribution is from the pantry located in the Student Center Building, to the left of the cafeteria ,during open hours
Day bags are for days and times participants are attending classes and can be picked up in T700 E1, M-R 7:30am - 6:00pm, Friday 7:30-11:00am
Pantry Chairpersons
ASO Executive Director of Special Programs:
Co-Chairperson:
Want to Help?
The ASO Hearts & Hands Pantry is supplied by the generous donations from students, staff, and members of the local community. Check or cash donations can be made at the AVC Foundation Office or in the Student Life Office. In the memo area please note - ASO Hearts & Hands Pantry. Employees can contribute through payroll deductions each month. Community members can also donate items from the list below. Purchased items can be dropped off in the Student Life Office (T700 E1).
Donation Wish List

Snacks

Pudding Cups

Granola Bars

Tuna to Go

Trail Mix

Fruit Cups

Apple Sauce

Fruit Snacks

Pretzels (Individual packages)

Goldfish Crackers

Peanut Butter Crackers

Ritz Bitz – Handi Snacks,

Peanut Butter, Cheese

Cans

Tuna

Chicken

Chili

Soup

Fruit

Vegetables

Pork & Beans

Peanut Butter (Jar & individual "to go" sizes needed)

Tomato Sauce

Meat Sauce

Beans – Refried, Baked,

Kidney, Black, Pinto

Pasta – Ravioli, Beefaroni,

Spaghetti/Meatballs

Packaged

Rice

Mac & Cheese

Instant Potatoes

Spaghetti Noodles

Hamburger Helper

Individual Cereal (Bags and Individual boxes needed)

Oatmeal Packets

Frozen

Pot Pies

Burritos

Hot Pockets

Chicken Bakes

Uncrustables

Pancake Sausage

Breakfast Sandwiches

Refrigerated

Mini Bell Cheeses

String Cheese Sticks

Yogurt – Gogurt, Greek, Regular

Fruit – Apples, Oranges

Personal Hygiene

Toilet Paper

Dental Floss

Disposable Razors

Shave Cream/Gel

Individually wrapped Toothbrush

Toothpaste