Child & Family Education: Mentor Teacher Program
Mentor Teachers
Your local mentor teachers are knowledgeable professionals who can provide training and support for your program. Their combined experiences, education and skills can assist in the development of your staff. Lectures, presentations, workshops and individual guidance opportunities are available to improve many aspects of the betterment and the challenges of early childhood education and development.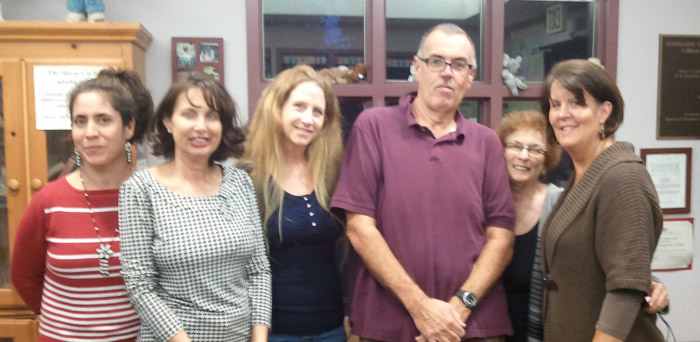 From Left to Right: Rosa Mayorga, Laura Burke, Deborah King, Dennis Hosack, Ande Sanders, and Becky Fiske
Training and Support for Programs and Staff
Enhancing Classroom Environment
Curriculum Development
Defining Inquiry Based and Investigative Curriculum
Preparing Classroom Materials
Working with California Desired Results for Children and Families – revised
Assessment Strategies
Promoting Science and Exploration in the Classroom
Building Early Literacy Skills
Building Early Math Skills
Cognitive Development Through Block Play
Everyday Sensory Exploration
Promoting Positive Behaviors
Parent Involvement
Kindergarten Transition Readiness
Student Support
Individual Guidance for Continuing Education
Subject Tutoring
Child Development Permit Application Assistance
Training and development activities can be provided for your staff as well as individualized for teachers desiring assistance in particular areas. Mentors are available for contact and support.
Teacher Profiles
Working for better child care since 1988
The Antelope Valley Early Childhood Mentor Program is a joint undertaking of Antelope Valley College and the Child Development Division of the California Department of Education. The program is funded through the Federal Child Care and Development Block